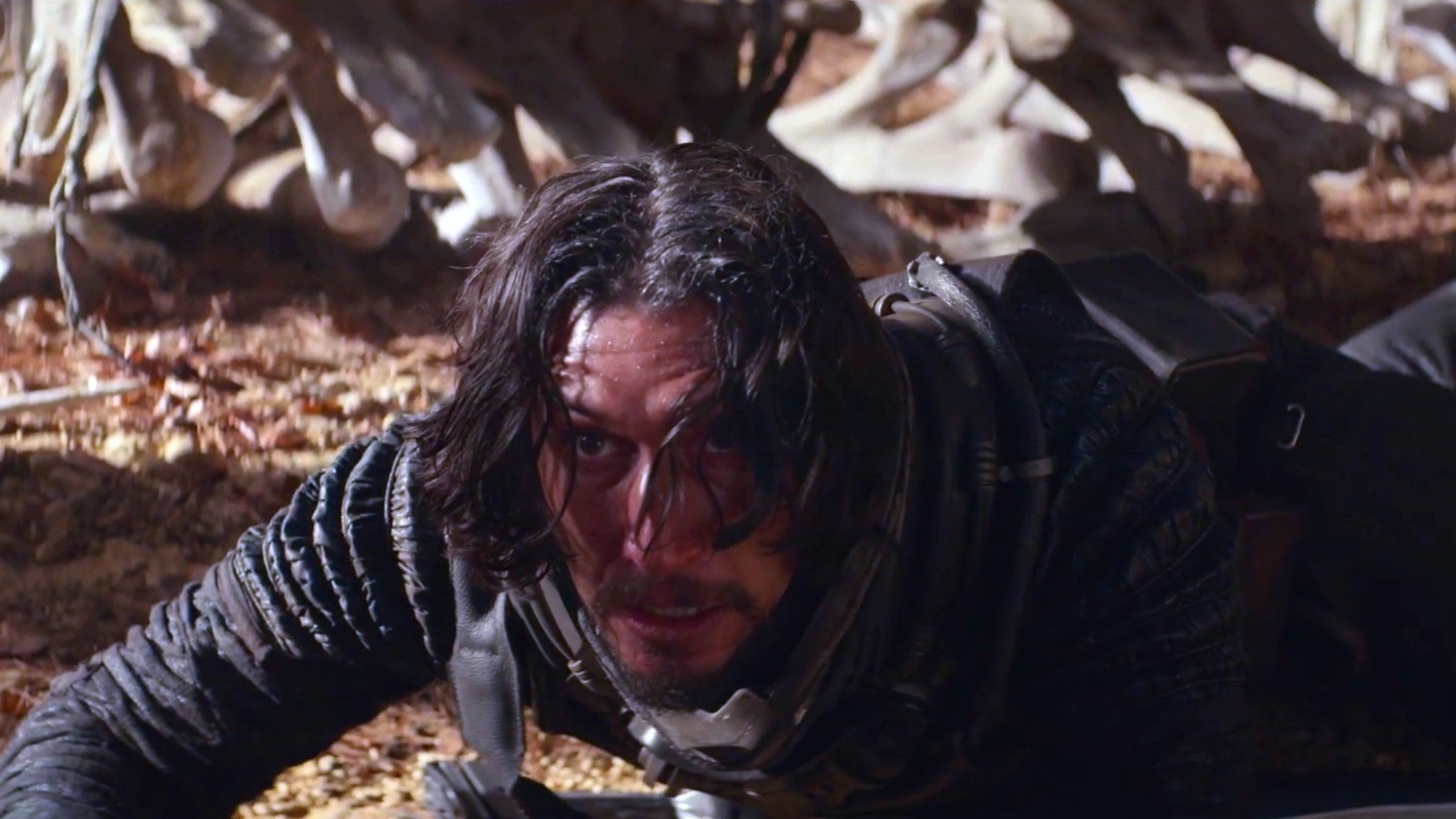 In the sci-fi adventure film "65," Adam Driver's space traveler Mills finds himself trapped on a mysterious planet that (spoiler, but not really) is actually Earth 65 million years ago. He's left to fend off deadly dinosaurs and other dangerous prehistoric creatures.
Since becoming a megastar after the success of the "Star Wars" sequels, Driver has worked hard to avoid being typecast in big-budget sci-fi films. He's appeared in an eclectic mix of movies like "Marriage Story" and "White Noise" to shed his villainous Kylo Ren persona. But he found "65" appealing as a rare blend of a big-budget feature that is naturally character-driven with just two characters.
"Lots of things, dinosaurs, laser guns, prehistoric earth," Driver told The Wrap of what attracted him to the blockbuster. "And that it was big and had a massive spectacle and it was a family movie, where everybody could go see it."
There was also a bonus to starring in the film: It allowed Driver to tackle a fear he developed from watching film and television as a kid. The actor confessed:
"I remember when I was a kid, everybody got trapped in quicksand. I'd watch reruns of 'Zorro' and I feel like Zorro was trapped in quicksand. Everybody was trapped in quicksand. It went through a phase. I had a terror as a kid because I'd seen so many people in quicksand. I was like, Oh f**k, is this a problem I'm going to have to face in life?"
It begs the question — did "65" help the actor conquer his fear of quicksand?