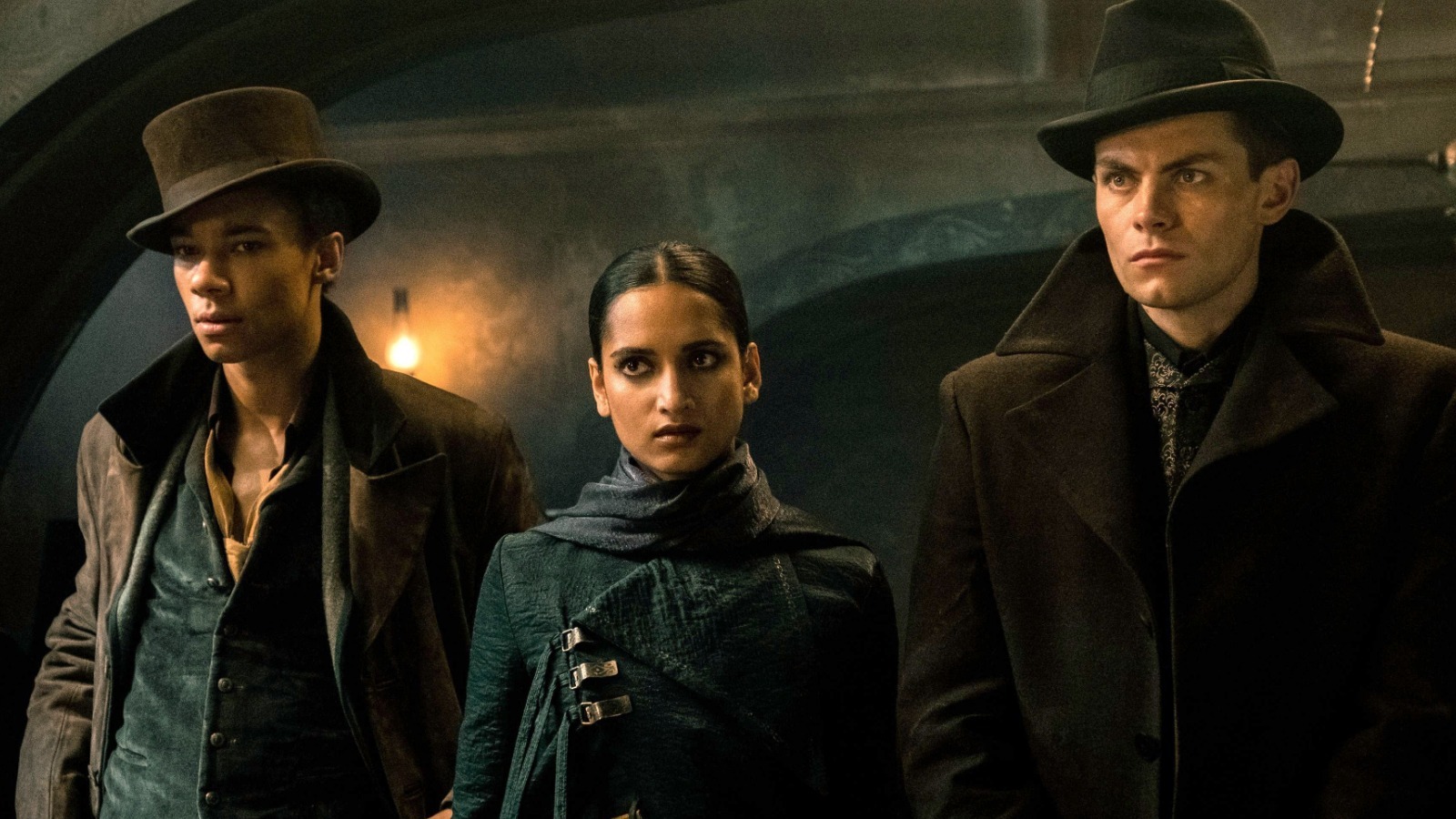 "Shadow and Bone" has already provided fleshed-out storylines for our beloved Crows, including the core trio — Kaz (Freddy Carter), Inej (Amita Suman), and Jesper (Kit Young) — along with newer members Nina (Danielle Galligan) and Wylan (Jack Wolfe). Although season 2 already covers key events from "The Six of Crows" duology, Heisserer seems to be interested in devoting the spin-off exclusively devoted to their shenanigans. The showrunner confirmed his intentions to EW:
"One of the reasons, not all of them, that I got the privilege of working with Daegan Fryklind as co-showrunner in season 2 is that I was busy with the writers' room for Six of Crows. We are ready to launch that as its own story. The eight-episode scripts are phenomenal and I'm really proud of my team for those."
As the Crows split up by the end of season 2, it is unclear as to how the spin-off intends to bring them back together as a gang, or how events will make chronological sense in relation to the grander story. Heisserer clarifies that the spin-off will be "its own little season of fun" for the Crows, which would allow the writers to "go deeper on some of these character arcs," if the project is green-lit. This would definitely mean more Kanej content, which is undoubtedly the highlight of the Crows storyline, as it holds the potential to further explore the role trauma plays in defining how we react and adapt to burgeoning feelings of love.
If you want to see Kaz Brekker grinning like an idiot (which is a rare sight) in a potential "Six of Crows" spin-off, make sure to stream the second season of "Shadow and Bone," which is currently available on Netflix.