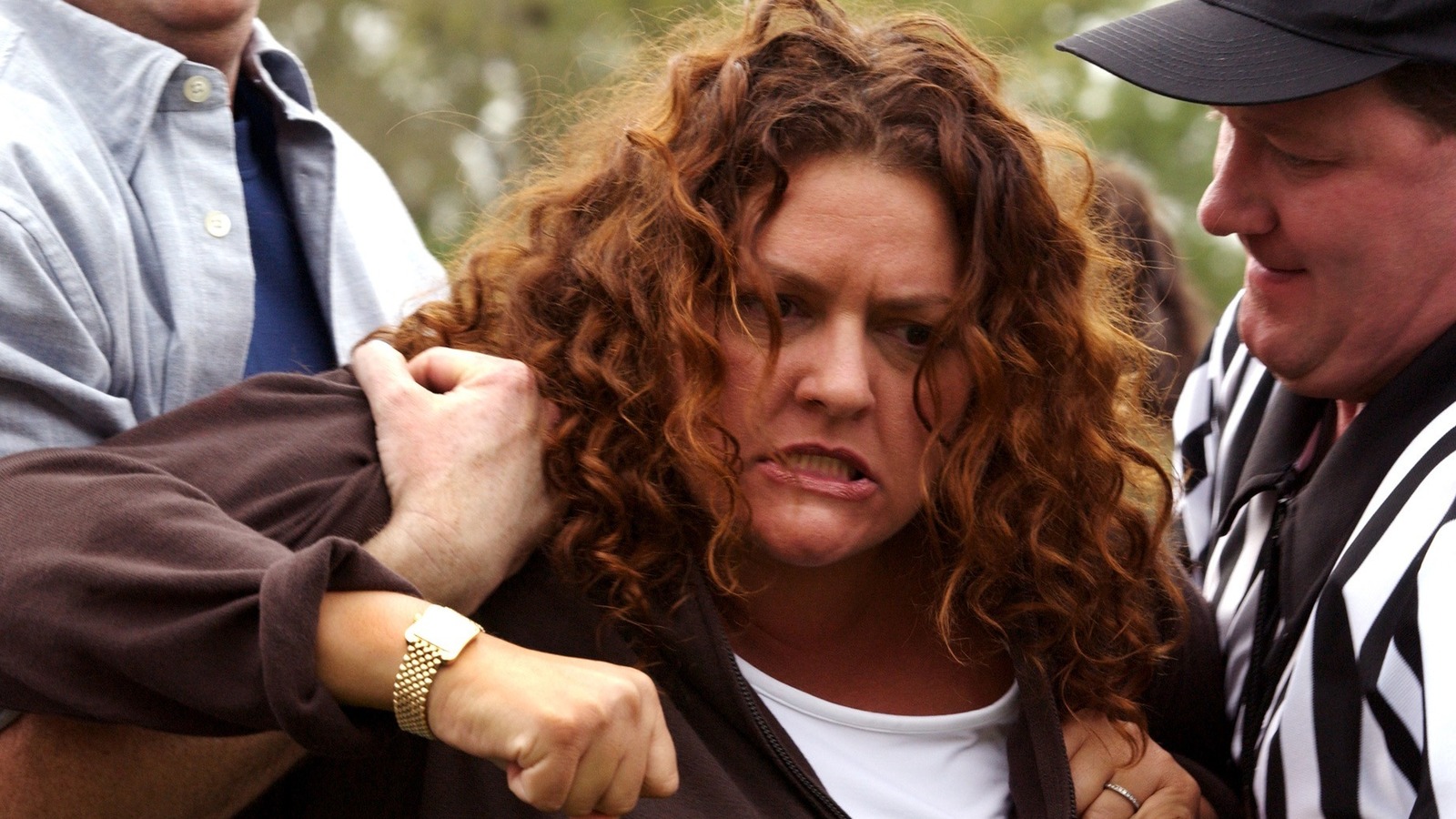 The on-screen argument after Janice's anger management classes actually became so heated that it bled into reality, as "Sopranos" co-star Steve Schirripa revealed in an interview with Turturro.
"First it was your characters arguing, but then you and Jim got into an argument," the actor recounted in Woke Up This Morning. "You got mad because you thought he wasn't looking at you, right? They were shooting your part of the scene, the camera was turned around toward you, and you wanted him to be paying attention, so you could play off him, and he was just kind of ignoring you. And you got mad."
Turturro confirmed that Schirripa's story was true. "I got really mad!" she admitted. She doesn't blame Gandolfini in retrospect, though — only her health.
"I actually was really sick that day, I swear to God," she explained. "I had some major flu or whatever it was. Jimmy was the most giving actor, so he never wasn't there. Now, maybe I was sensitive because I was ill, but I went bananas."
Turturro might have been the first one to fly off the handle, but Gandolfini matched her energy. "He got so mad at me, he walked away. He goes, 'I don't f***ing give a s***.' Everybody wasn't sure. At first, they thought it was part of the scene, and then they were like, 'I think they're really fighting!'"
The confrontation delayed the scene temporarily, but it was quickly resolved. "But in the end, it all blew over," Schirripa recalled. "You took a break and came back and you guys hugged and did the scene and you were terrific. These are the things that happen with good friends."