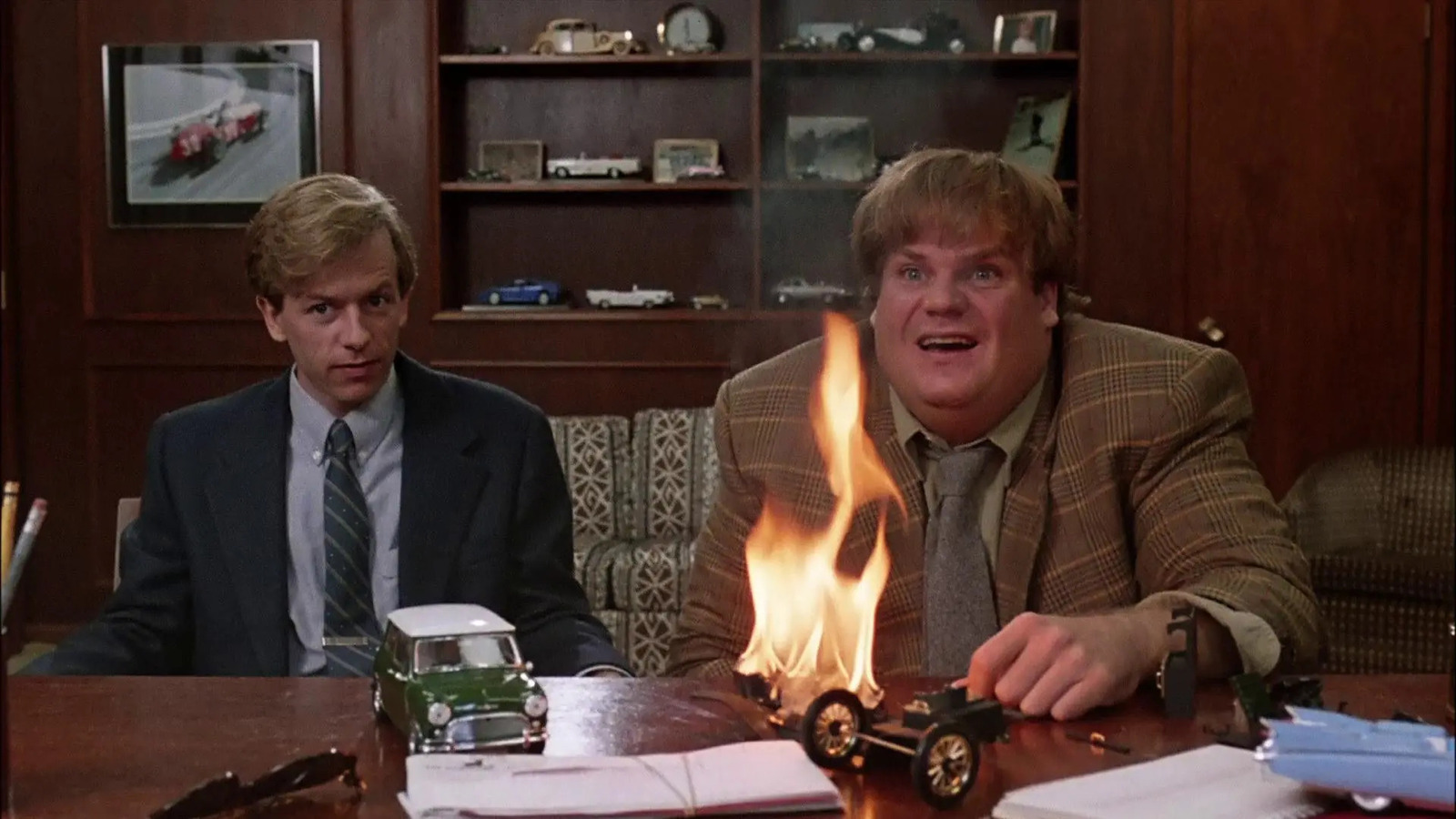 Looking at Chris Farley and David Spade from the outside, Adam Sandler recalled the incident most clearly. It seemed that Farley would fly into a rage about little things that had nothing to do with performance or stage time. Farley's temper, it seems, went off over personal things. Sandler said:
"Those guys were the tightest. David and Chris was so tight … I was tight with Chris, [but] those guys were like real best friends … When he'd get pissed at David, Farley [would] always come over to me … like, he had a crazy temper, Farley. So he would just be stewing mad about nothing — about [Spade] — but just, like, whatever. Like, if a girl talked to him he'd be like 'Why is that girl–' like, he'd get so angry that David was talking to a girl or something."
Sandler had to play peacemaker in these moments, and he helped calm Farley down by explaining the logical outcome of his desired actions. Hitting Spade, Sandler would tell Farley, was a no-win situation: Whether Farley won or lost the fistfight, he would be the loser.
"He'd be like, 'I'm gonna kill him, I'm gonna punch him!' and I'd be like, 'No … don't hit him.' And he'd be like 'No, I gotta hit him! I'm gonna crush him!' And I would say, 'It doesn't make sense — if you knock him out you're known as a jerk. And if you lose, my god, you're known as just a giant p****' And he'd be like, 'You're right, you're right.'"
This was enough to calm Farley and allay any wrath.
Spade admitted to fearing Farley's anger, but he often calmed his friend before fights broke out.
Spade remained unpunched.