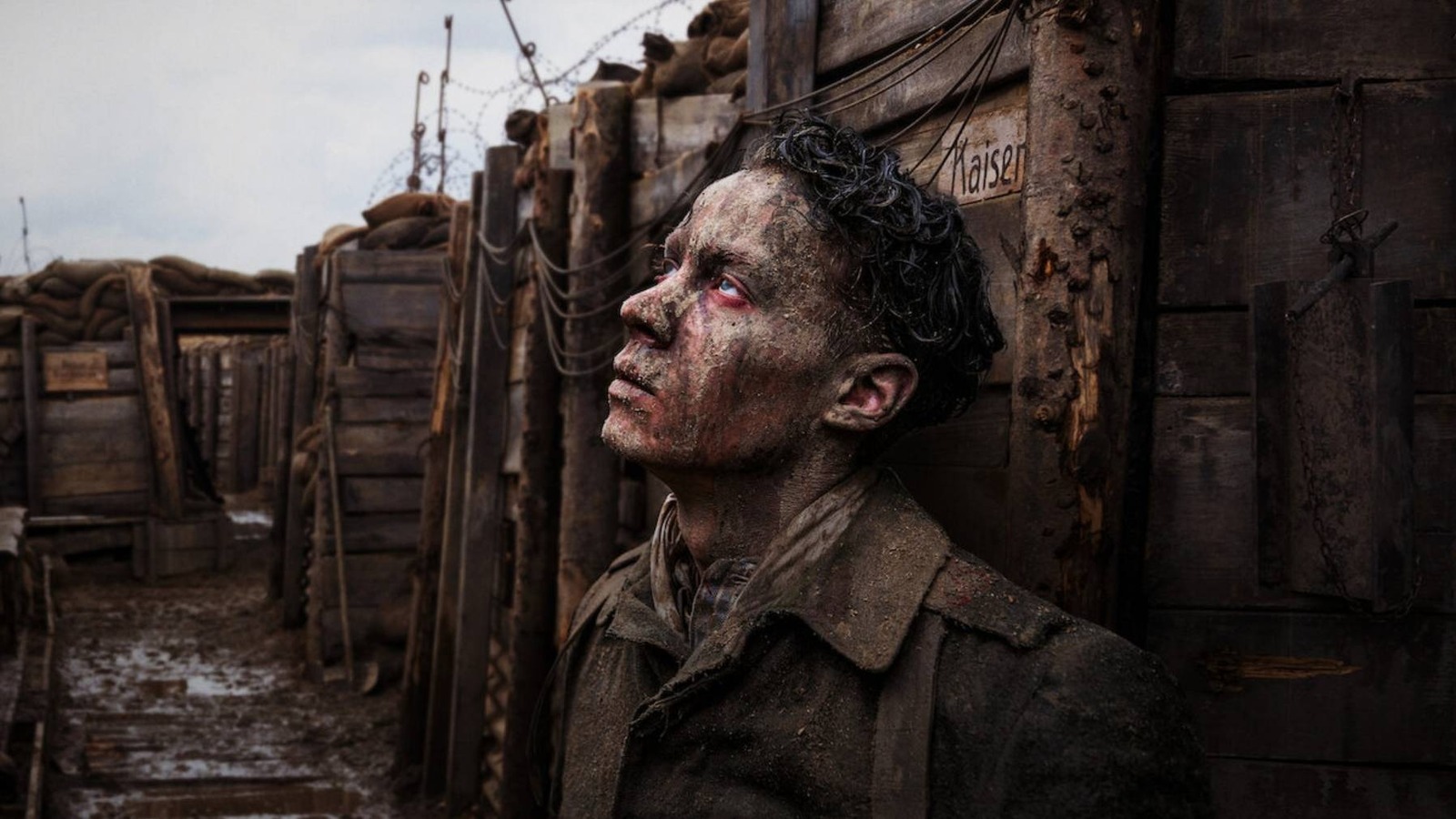 It's going to be rare indeed that feature films shoot their scenes in chronological order, often shooting every scene they may need on a single set — no matter when it happens in the story — before moving to the next one. This requires film actors to be nimble, jumping forward in the story's timeline by the dictates of the shooting schedule. Live theater, by it very nature, must be performed chronologically every time, and actors have the leeway to grow and modulate their performance as it is presented in real time.
The character of Paul spends the movie falling deeper and deeper into despair, and his level of emotional intensity is going to be dictated by where he is in his journey. To remind him of where Paul needed to be on any given day of shooting, Felix Kammerer laid out what his emotional level needed to be on paper. Edward Berger recalled seeing the "emotional beat sheet" and being amused by its formality. Knowing it was what Kammerer required, however, Berger worked with it, becoming something like an auditor for his lead actor. Berger said that it "looked like a tax refund sheet. […] I pretty much became an accountant for the character."
It seems Berger was a game and helpful director. Kammerer, meanwhile, was devoted enough to his role to create a spreadsheet, but had a great deal of physical struggle besides.