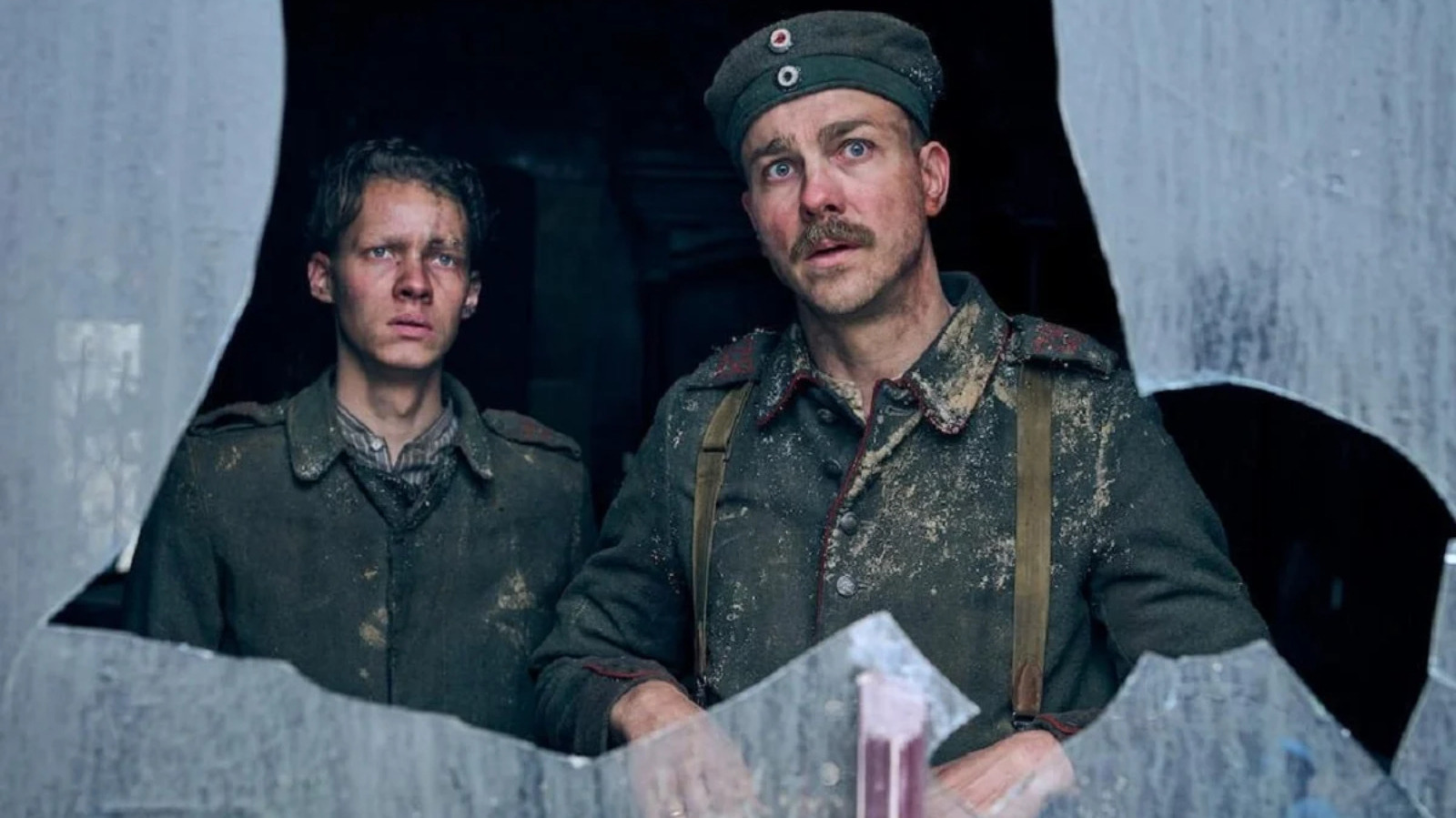 In the Empire interview, Paterson recalled why she was drawn the novel in the first place, saying:
"It's such a beautifully poetic piece of writing. […] The betrayal of a youthful generation resonated with me. I was young when I read it but I grew up in Scotland and that underdog, fighting-against-the-upper-echelons spirit is close to my heart."
The article describes an extensive process that Paterson went through to bring "All Quiet" to the big screen. Evidently, she bought the right to the novel back in 2006, and many of her attempts to bring it to producers fell through. Paterson even said that one of the film's potential producers went to prison for shady financial crimes. Various famous people were attached along the way — Daniel Radcliffe was seemingly interested once — while some producers actively rejected the idea. Paterson said that "One studio executive told me, 'I can't sell this. Give me a female John Wick!'" Perhaps not quite in the same spirit as a dour antiwar film based on classic literature.
Eventually, the rights to "All Quiet" would lapse, and Paterson would have to pony up $15,000 to buy them again for another year. Luckily, as a champion triathlon winner, she had a potential means of income: just keep winning competitions, and the payments could be made. A triathlon, for the uninitiated, is a combination of running, cycling, and swimming. Paterson did well in the events, winning many gold medals and several silvers.
She even competed through an injury.