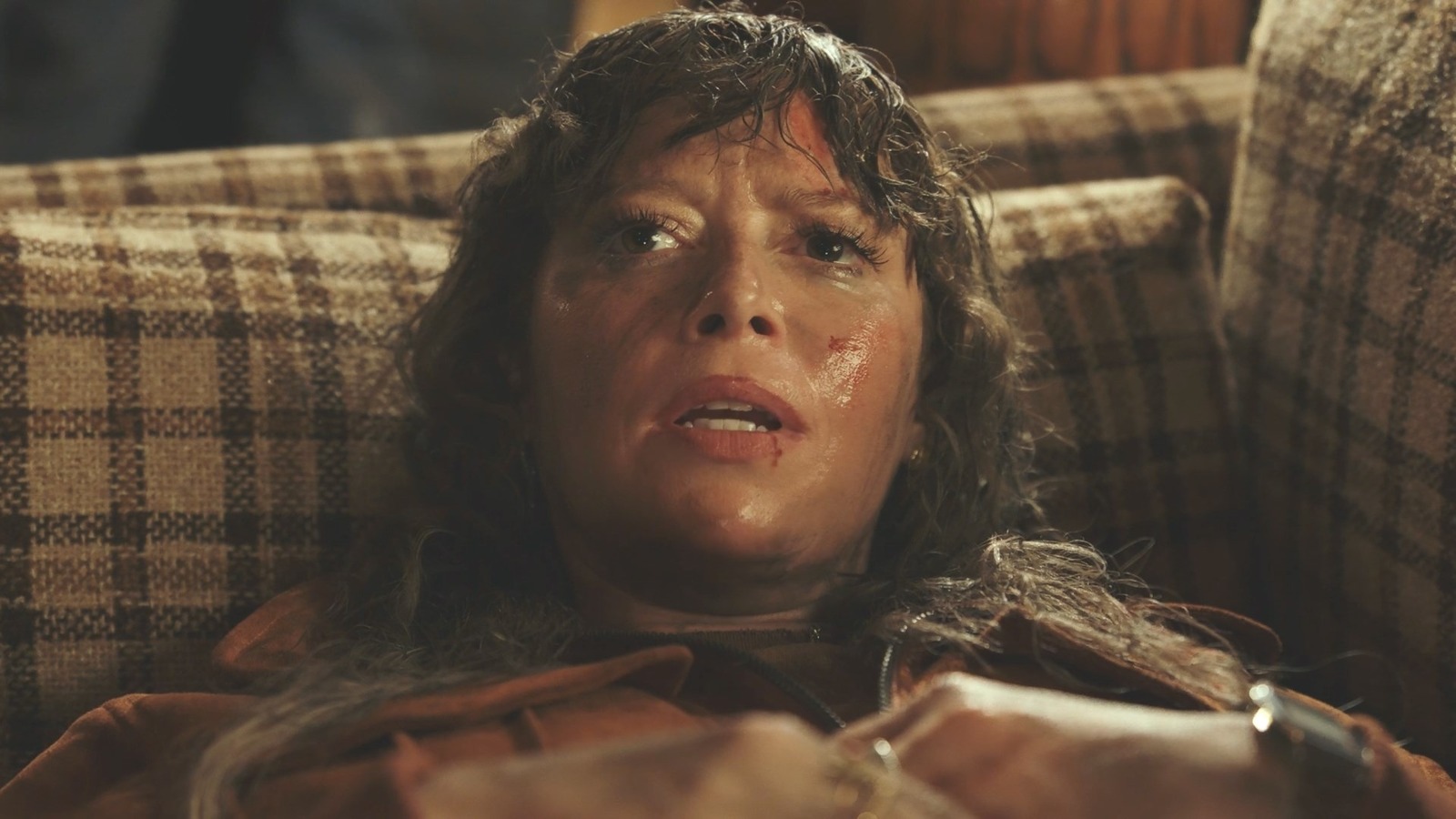 "Escape from S*** Mountain" takes place in the mountains of Colorado. Charlie is initially content to settle down there during summer, but come winter, she's trying to, well, escape. After a minor car crash, she gets struck by Trey (Joseph Gordon-Levitt), a house-arrested banker on a joy ride after his security's power is knocked out. Trey takes the knocked-out Charlie to a motel run by his friend Jimmy (David Castaneda) — but things get complicated for them when it turns out she's still alive.
So, a small group of people are trapped in a hotel on a snowed-in Colorado mountain, with murder boiling beneath the surface. Sound familiar? It should, for this is the set-up for "The Shining," written by Stephen King and adapted by Stanley Kubrick. The episode nods to this influence when a half-delirious Charlie declares, "I've always been the caretaker," echoing what ghostly butler Grady (Philip Stone) told Jack Torrance (Jack Nicholson).
Kubrick's film also emphasizes the cabin fever that the Torrances suffer before Jack snaps. Trey's repetitive, mind-numbing house arrest, shown via montage, fits the same theme nicely. Whether it's work or play, doing the same thing day-in-day-out will make Jack a very dull boy.