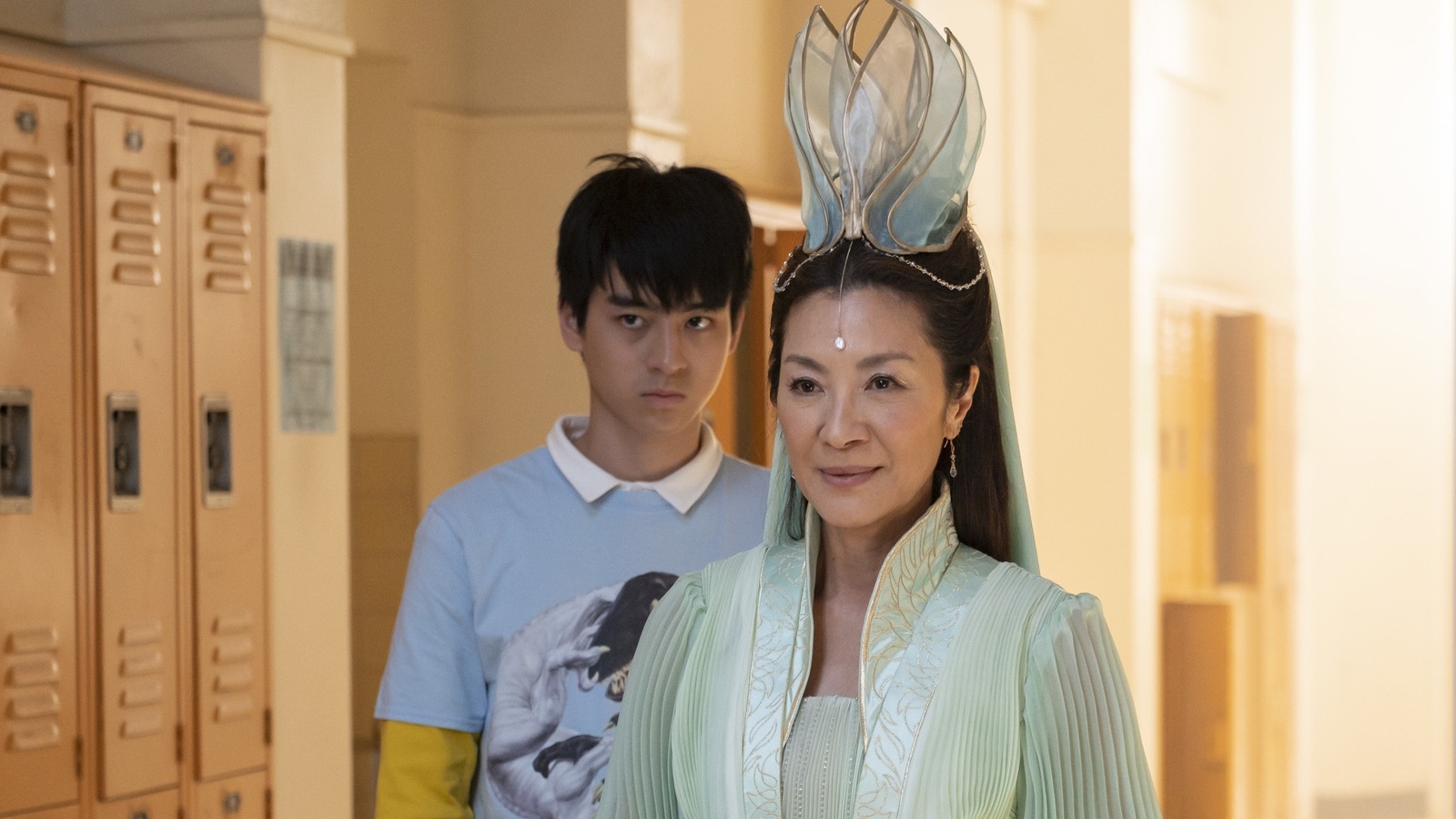 "American Born Chinese" is not just a good coming-of-age story, but a rather good Wuxia-inspired epic tale of gods and mortals. The first episode opens with a scene of the Monkey King chasing his son, who has stolen his magical staff and run away. Director Destin Daniel Cretton takes the skills he gained from handling a big Marvel project like "Shang-Chi," but free from the constraints of a big-budget studio movie with ever-changing VFX and other issues, he delivers his most impressive action work to date.
This show looks as good as the best of the recent Marvel shows and films, if not better. The choreography is fluid, easy to follow, and just stunning, while the backgrounds and cinematography are awe-inspiring. As the second episode properly introduces the story going forward, there's a sense of this being something of a superhero origin story, and so far, it works.
It works not only because the fights are cool, but because — like the best Marvel comics used to be — the human drama is compelling. The narrative masterfully weaves together Wei-Chen's mythical adventure with Jin's earthly concerns. It is easy to be engaged by Jin's story, thanks to the careful attention to detail the show gives to creating authenticity.
There is a specificity to the way Jin talks to his parents, the decoration in their family home, the choice of posters and books in Jin's bedroom, and the way he talks to his friends, all of which shows how much this kind of series has changed since the heyday of The Disney Channel. The microaggressions, bullies, and casual racism aren't relegated to a one-off "special episode," but are woven throughout the entire fabric of the show itself.