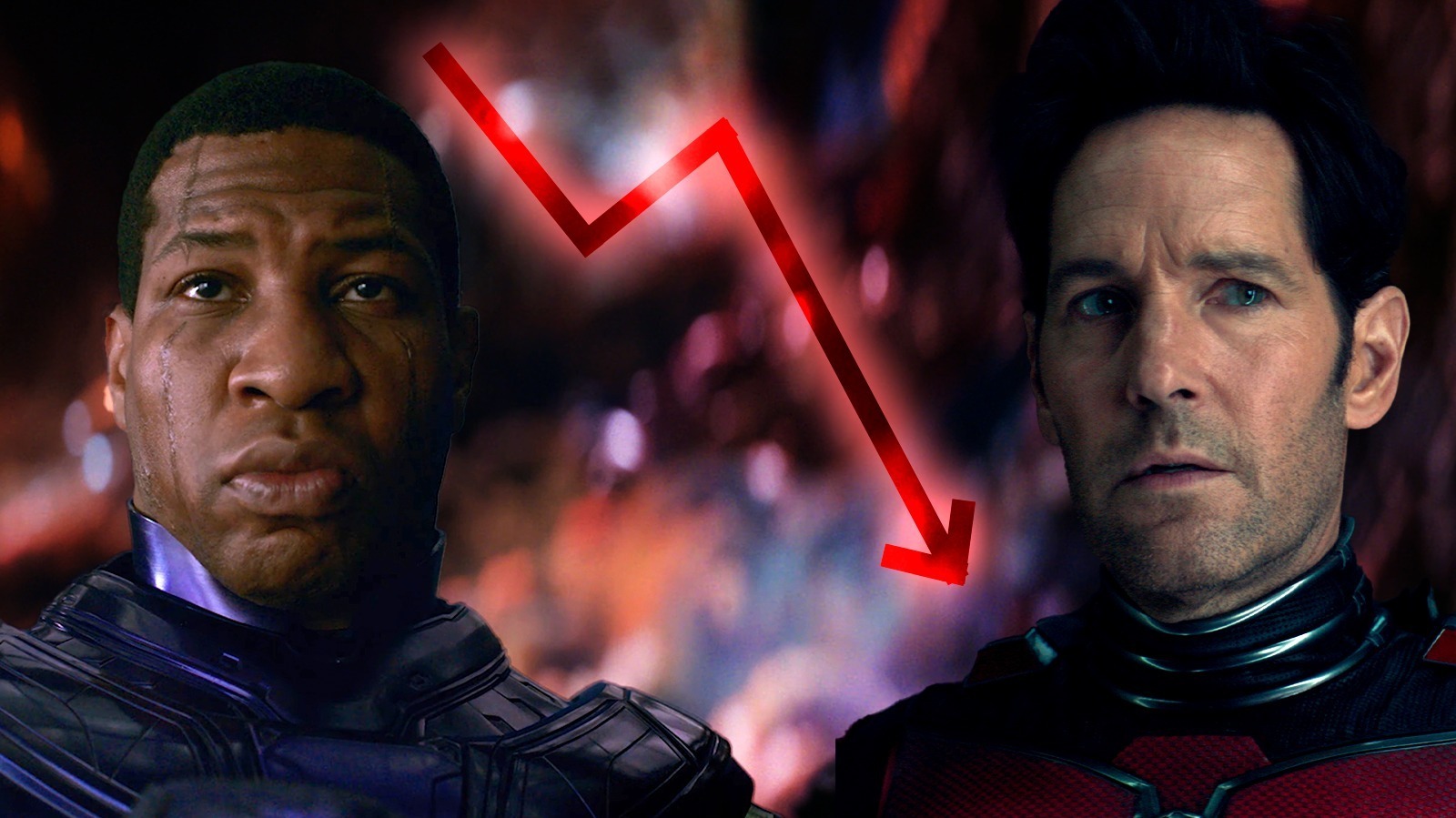 The first problem that Marvel needs to contend with is the fact that these big drops are becoming more common for their films, with Phase 4 movies averaging 64.3% drops in their second weekends, compared to 55.2% in Phase 3. That seems to coincide with the increase in live-action MCU shows on Disney+ (several of which have been met with a mixed critical response), as well as a relative decline in critical reception. "Eternals" also suffered very mixed-to-negative reviews, while the reception for "Thor: Love and Thunder" was nowhere near as warm as it had been for "Thor: Ragnarok." Though not apocalyptic, things are trending downward.
This is particularly problematic for "Ant-Man and the Wasp: Quantumania," as Marvel took a big bet on Paul Rudd's well-liked hero by letting him kick off Phase 5, while introducing the world at large to Kang. This is not a Thanos situation where he makes a small cameo until ultimately getting a lead role in "Infinity War." Majors has a huge role in this film as one of the leads. Sure, plenty of people will probably watch this movie on Disney+, just as they did with "Eternals," but casual MCU fans will run the risk of starting to fall behind and, if things continue this way, just simply not caring about the larger narrative come time for "Kang Dynasty."
This may sound like I'm hitting the panic button, but I'm certainly not, at least not yet. But the downward trend cannot be ignored and these massive, consecutive drops for "Quantumania" confirm definitively that the MCU is not as bulletproof with general audiences as it was before "Avengers: Endgame" and the pandemic. Now? More and more casual moviegoers are willing to skip entries such as this, even if they are marketed as important or game-changing.