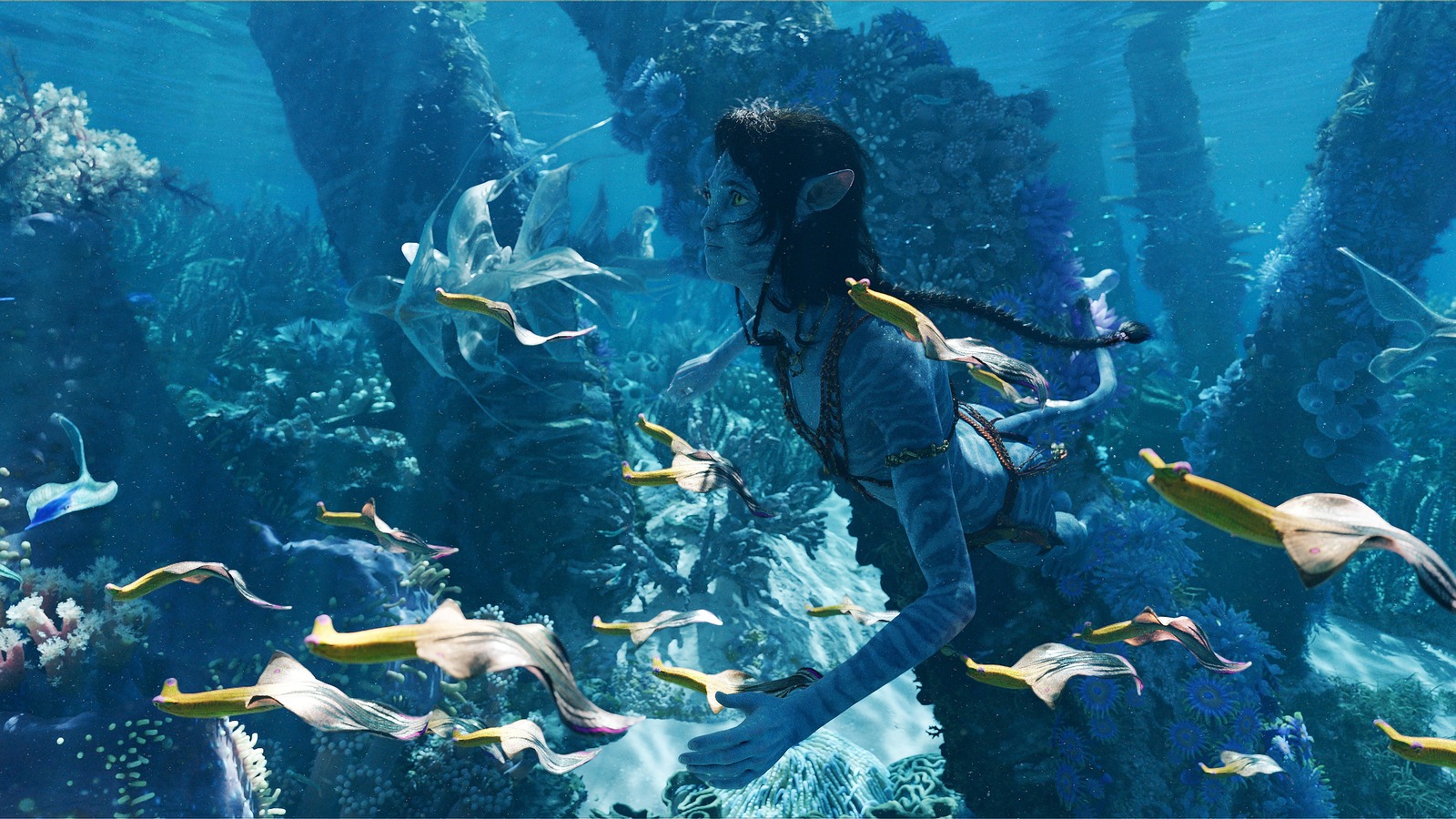 The weekend's new releases were both for the genre crowd and, in both cases, they did little to compete with what was already out there putting meat in seats. Brandon Cronenberg's "Infinity Pool" (read our review here), which stars Alexander Skarsgard and Mia Goth, earned just $2.7 million from more than 1,800 screens in its opening weekend. This one was always going to have a tough time breaking through with mainstream audiences but still, the result is not what NEON was likely hoping for. The C- CinemaScore doesn't inspire confidence in good word of mouth, either.
Meanwhile, director Deon Taylor's horror flick "Fear" arrived with little fanfare and debuted all the way at number 12 on the charts with just $1.28 million. The good news here is that Hidden Empire Releasing surely had no delusions about what this movie could do on less than 1,000 screens with very little promotion. If they kept the budget low enough, it could always make its money back through VOD/streaming. But it's not doing much to get people out to theaters.
In more holdover news, Tom Hanks' "A Man Called Otto" continued to do well for the adult-skewing crowd, adding $6.7 million in its fifth weekend. With $70.9 million thus far, it's a rare adult flick that has broken through in recent years. The only problem is with a $50 million budget, it still has a long way to go to touch profit. Meanwhile, "M3GAN" ($6.3 million) and the Bollywood thriller "Pathaan" ($5.9 million) rounded out the top five. You can check out the full list of the top ten from this past weekend below.
Top ten movies at the box office, January 27 – 29, 2023.
1. "Avatar: The Way of Water" – $15.7 million
2. "Puss in Boots: The Last Wish" – $10.6 million
3. "A Man Called Otto" – $6.7 million
4. "M3GAN" – $6.3 million
5. "Pathaan" – $5.9 million
6. "Missing" – $5.6 million
7. "Plane" – $3.8 million
8. "Infinity Pool" – $2.7 million
9. "Left Behind: Rise of the Antichrist" – $2.36 million
10. "The Wandering Earth II" – $1.35 million