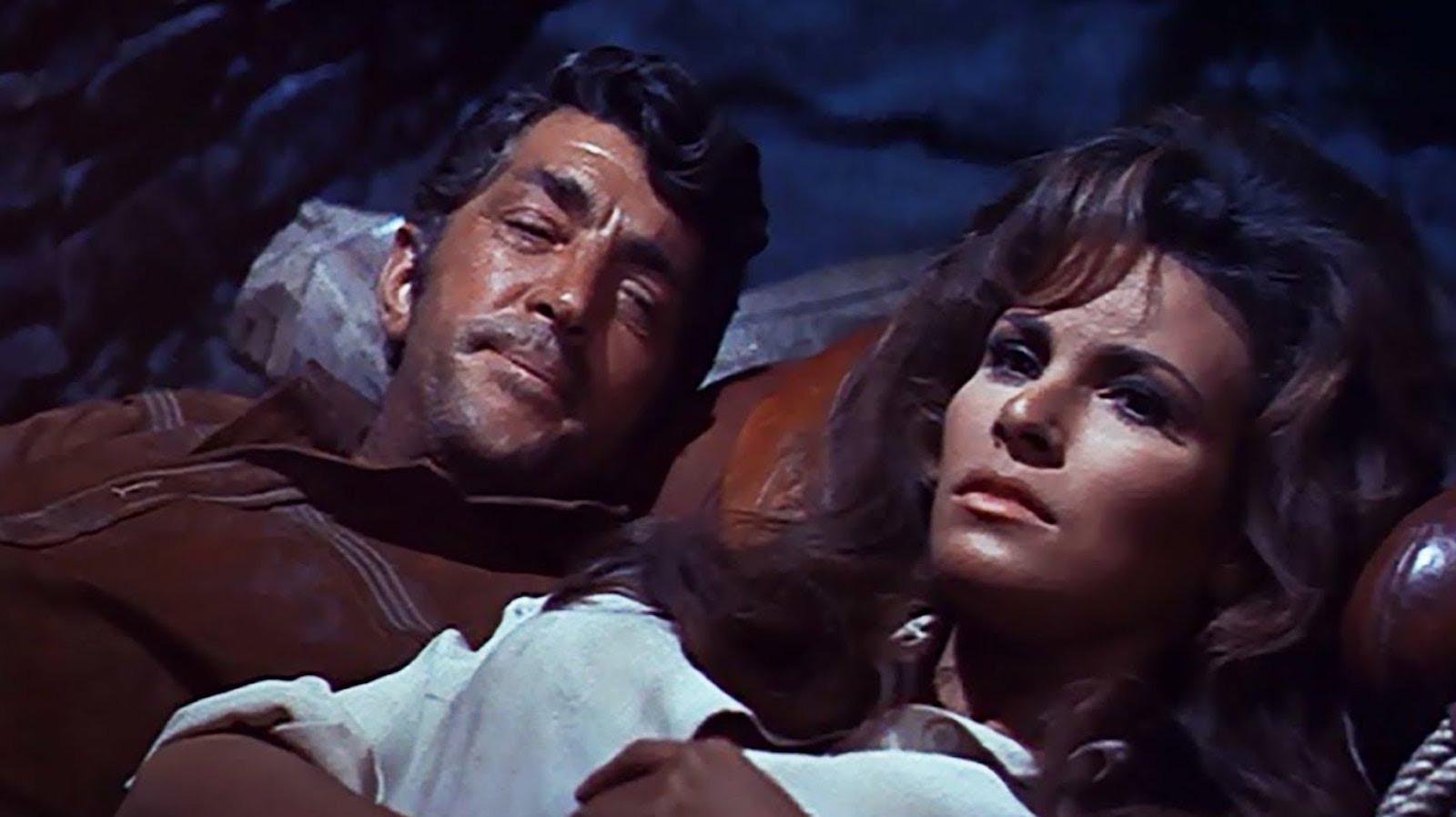 "Bandolero!" is the kind of film they would have called a "roughie" in the exploitation world — shown in grindhouse theaters only after the sun went down. But since it was produced in 1968, as the last vestiges of the studio system came tumbling down, it was in fact the unlikely product of the venerable studio 20th Century Fox. The film follows the sun-bleached travails of two brothers, Mace and Dee Bishop, across the post-Civil War Texas badlands. Played by James Stewart and Dean Martin, respectively, Mace and Dee once fought on opposing sides of the war, but have reunited in the town of Val Verde to rob banks, kidnap women, and escape the noose as long as they can.
Raquel Welch plays Maria Stoner, the wife of a bank teller who was killed in a hold-up by gang lord Babe Jenkins (these names!). Dee ends up taking Maria hostage after overtaking her getaway wagon, and, unfortunately, after a time she falls in love with her captor. The character doesn't age tremendously well, but Welch's performance has only gotten finer with time. As Maria she's alternately fierce and soft, commanding and obsequious — and after the dust of the grand finale shootout settles, she's one of the last of the entire cast standing.
In his biography of the star, "Raquel Welch: Sex Symbol to Super Star," Peter Haining details how the grit Welch portrayed on screen extended long after director Andrew V. McLaglen yelled cut.