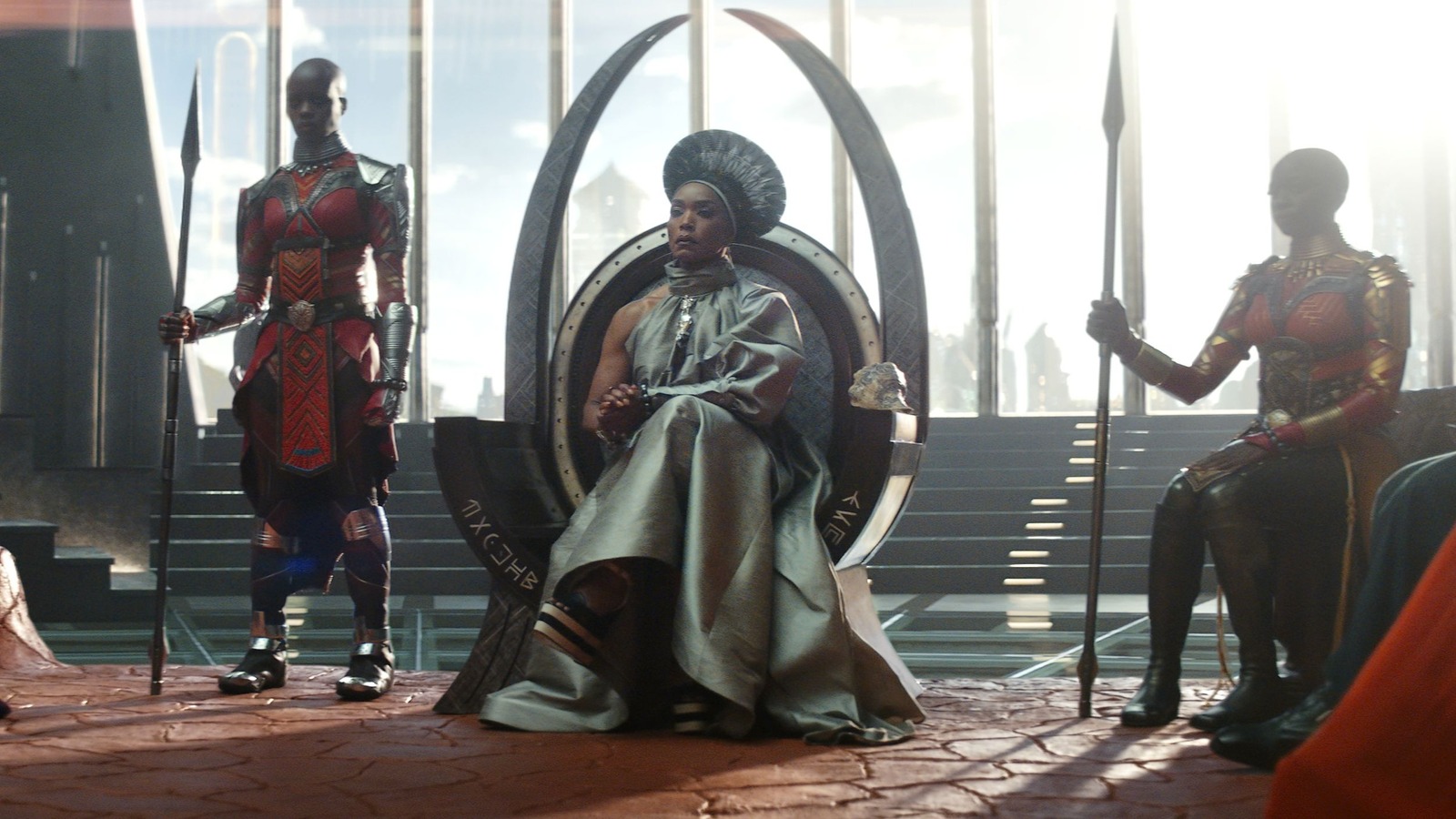 Those old enough to have been paying attention to the Academy Awards in 1992 likely recall the historical snub of Spike Lee's "Malcolm X." Despite being an outsize, studio-polished biopic — not to mention an excellent film through and through — "Malcolm X" didn't receive the kinds of Oscar accolades usually reserved for exactly this type of movie (2022's "Elvis" might serve as the usual guideline in this regard). "Malcolm X" was praised by critics, but went unrecognized by the Academy, a move that Lee has said was the result of his being pigeonholed as an "angry young filmmaker." That phrase, of course, is racially loaded, coming especially as it did during the Rodney King riots in Los Angeles. The Academy was only comfortable nominating "Malcolm X" in two categories: Best Actor for Denzel Washington and Best Costumes for Ruth E. Carter. It lost both. Washington has said he was okay with the loss. Carter has not commented.
Carter's first film as a costume designer was on Lee's campus musical "School Daze." Carter's costumes were modern and hip in ways rarely seen on screen up to that point. After recreating bizarre 1970s fashions for Keenan Ivory Wayans' Blaxploitation spoof "I'm Gonna Git You Sucka" (Carter may be credited for inventing platform shoes with goldfish living in the lifts), Carter designed the clothes for Lee's "Do the Right Thing" (1989) and "Mo' Better Blues" (1990).
Lee's films are often noted for their forthright messaging and unblinking moral stance, but should just as often be noted for their brisk pace and visual intensity. Lee's films tend to be flashy and colorful, with characters who dress very deliberately in outfits that denote their personalities. Carter designed those costumes, for both the modern day, and for eras past.