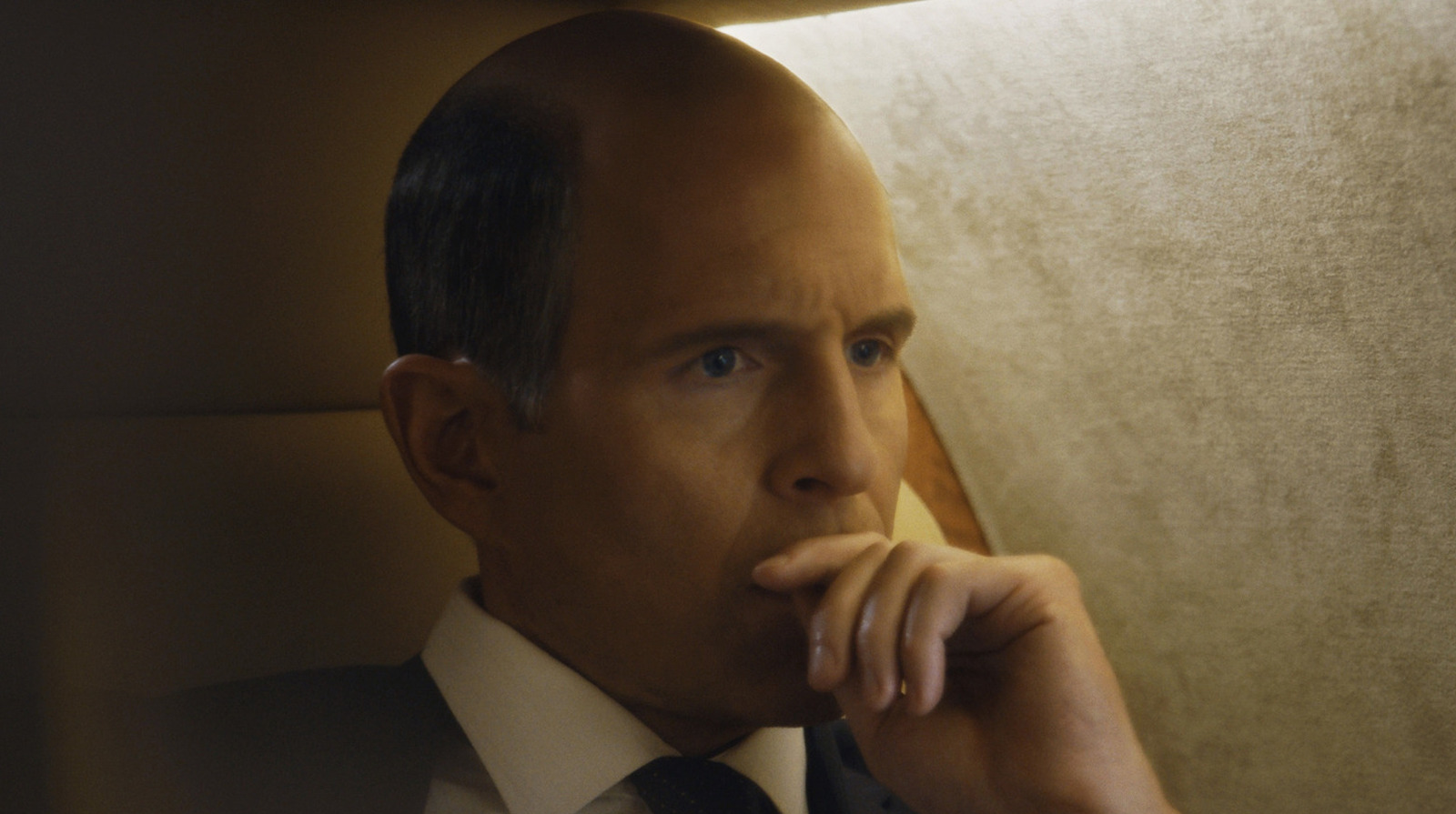 This rise and fall story about a tech company could have easily just been another "Social Network" knock-off, or an attempt at doing yet another "Steve Jobs"-like exploration of the geniuses behind a big tech breakout. Thankfully, Matt Johnson knows better. "BlackBerry" has more in common with the works of Judd Apatow or Mike Judge than David Fincher and Aaron Sorkin. The characters are all doofuses, their business manager and co-CEO is a sociopathic shark and like a character straight out of "It's Always Sunny in Philadelphia."
Johnson also leans hard into the comedy through visuals, employing a similar aesthetic to his 2013 film "The Dirties" and employing a mockumentary style to bring out the comedy in a broad, almost DIY way. Dramatic handheld zooms and very shaky camera help place us at the center of the action, and also call attention to the absurdity of the characters and their actions.
Taking advantage of the BlackBerry founders not being as recognizable or full of controversy as Zuckerberg or Jobs, Johnson allows his actors to play with the broad archetypes of the characters and truly make them their own.
Baruchel is fantastic as a pseudo-Richard Hendricks from "Silicon Valley," a dorky doofus with a genius idea but zero sense of how business works, and someone who hears the worst deal in history and just jumps straight at it. Better yet, Baruchel manages to nail Lazaridis' turn from innocent programmer to tech mogul without making him just another evil tech bro.
Howerton, however, easily steals the whole show, with a deranged, angry, and very loud performance as the dissatisfied and ruthless shark that did legitimately help sell the BlackBerry and turn it into a juggernaut.