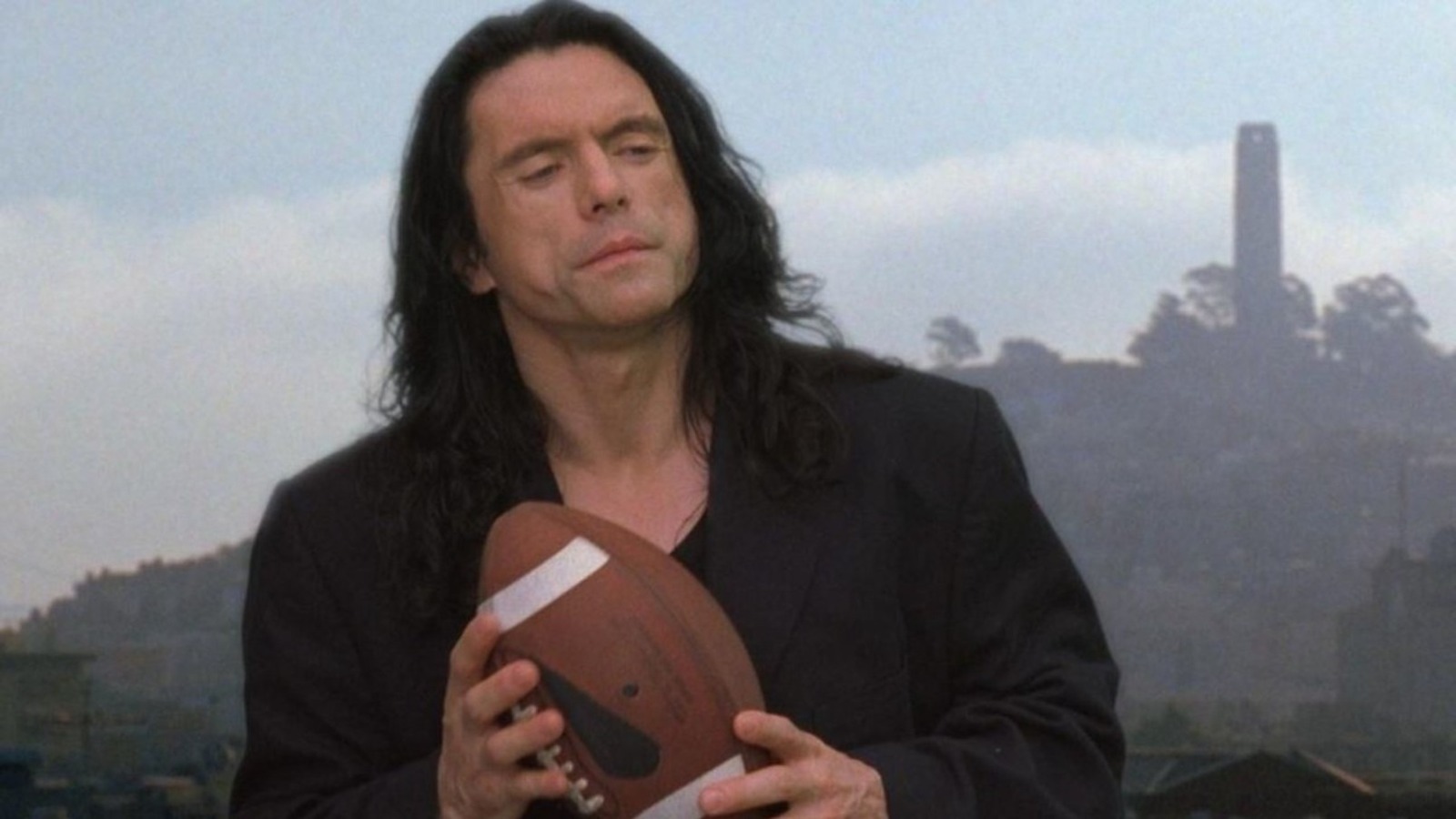 Jarad Schwartz of Acting for a Cause took to Instagram to share a photo of himself with Odenkirk saying, "Something big coming this spring." While that doesn't offer much, it does seem to confirm a release window for the remake. Also of note, all of the social media posts include virtually nothing but green screen, indicating that they did utilize little by way of practical sets to accomplish this bizarre undertaking. When asked on Reddit whether the project "is select scenes or a movie," actor Cameron Kasky replied, "Oh, full f***ing movie." He also later confirmed on Twitter that director Crawford and Bella Heathcote ("Pieces of Her," "The Neon Demon") will appear in the film.
Wiseau's "The Room" has inspired much fanfare over the years, including sold-out midnight screenings across the country, a rabid cult following, and a much-acclaimed film all about how the infamous cinematic trainwreck came together in the form of A24's "The Disaster Artist." The idea of remaking it in its entirety with a guy like Odenkirk at the center is exceptionally bizarre. Though, if anyone can pull this off, he may well be the man for the job.
Odenkirk made himself known to the world through comedy through his work on stuff like "Mr. Show." Yet, in recent years, he's also become a truly compelling and wonderful actor, showcasing his chops in both "Better Call Saul" and "Breaking Bad," as well as his action flick "Nobody." If nothing else, this is one heck of an experiment from an actor who tends to deliver the goods.
"The Room" remake does not yet have a release date, but stay tuned as we'll be sure to bring you further information as it's made available.