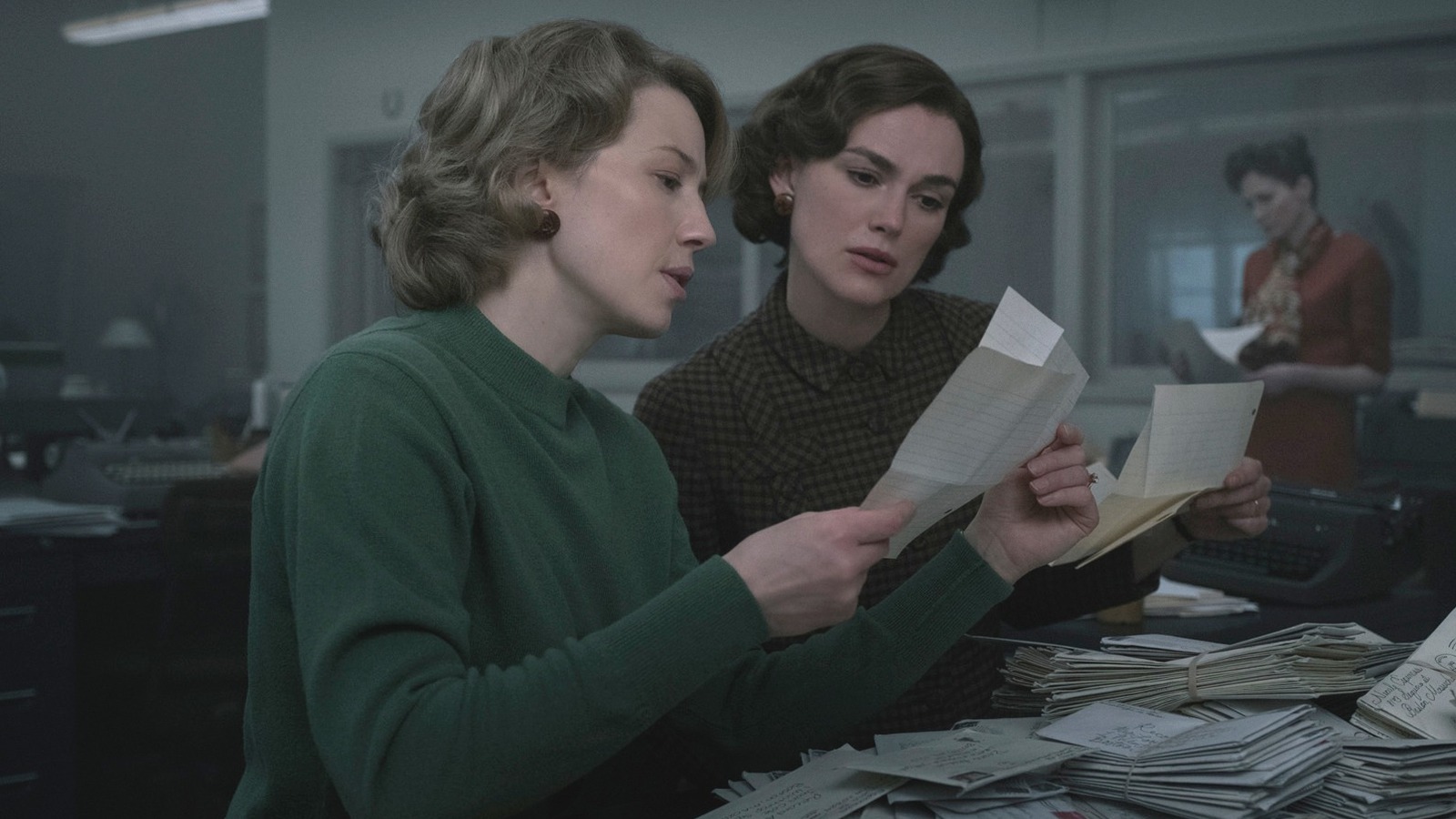 You might have sneakily put together the best cast of the year here. When you think back about working with these actors, what are some highlights of your time on set with them?
Yeah, I agree. I think the world of this cast, it was really a dream come true to get to work with such incredible actors and just getting to know each of them. They're all so talented and so different and they all bring such different things to the table. Keira, she's just such an experienced pro. She's an incredible talent, but she's also, she's been doing this much of her life and shows up totally prepared in every moment. And Chris Cooper being sort of the elder statesman who we all, both in front and behind the camera, all of us admired him. They're all just very different, but I think everybody really enjoyed working together and respected one another, which was great.
Were there any particular actors that you sort of sidled up to in between takes while you were waiting on lighting set-ups and asked them for stories of their previous experiences?
All of it. Keira, I was pumping her for Joe Wright stories. With Carrie [Coon], I was asking her what it was like being on a Fincher set. And with Chris, it was just a lifetime of questions for him, from John Sayles to working with Bennett Miller.
Was there a specific scene you thought would be a beast to film that ended up actually being much easier than you thought? And then the reverse of that, too: a scene you were anticipating being really easy, but actually ended up giving you a lot of trouble?
My experience is that any time there's a stunt involved, so much planning goes into it that they tend to go pretty smoothly. And we weren't like blowing up buildings or anything in this movie, so it was all pretty straightforward. The hardest things to shoot were some of the things that you would not expect, like four people in an office. Just given the restrictions of the space and the time and the coverage, those ended up being some of the most time-consuming. Four people in a room.
"Boston Strangler" arrives on Hulu on March 17, 2023.