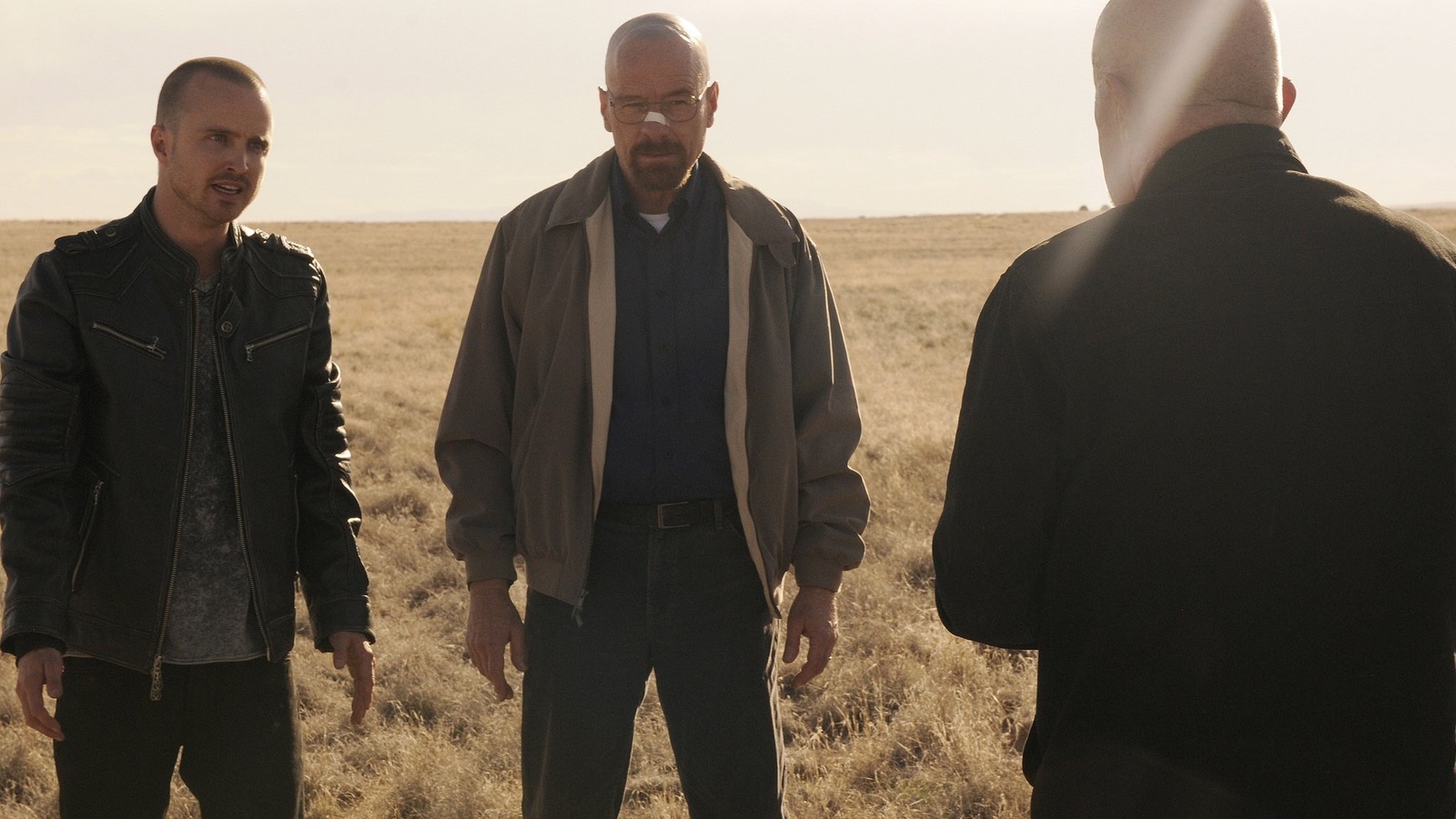 About five minutes into a passionate 30-minute pilot pitch for "Breaking Bad," Gilligan was interrupted by a network president telling him, "This sounds a lot like 'Weeds.'" Gilligan recalled the moment in an article written for Newsweek. He wrote:
"Hearing this, I could feel the blood drain from my face. I turned to [Sony executives] Zack [Van Amburg] and Jamie [Erlicht]. 'Did you know about 'Weeds?' 'Oh, yeah,' they said. 'Great show. But your thing is completely different. She deals pot and your guy deals crystal meth. Apples and oranges.'"
Gilligan, who had no knowledge of Showtime's "Weeds" until that meeting, described the differences between the two show's subject matter as "psychopharmaceutical equivalents of Greek comedy and tragedy masks." And though both shows do involve everyday protagonists selling drugs as a means to an end, they are very, very different from each other.
In "Weeds," Nancy Botwin (Mary Louise Parker) is widowed, left to raise two sons on her own. To keep her home and continue their upper-middle-class suburban lifestyle, she deals marijuana. The stakes are low, with Botwin taking an illegal shortcut for financial gains rather than turning to a legal form of income.
"Breaking Bad's" Walter White (Bryan Cranston) faces a more dire situation, as he has terminal lung cancer and a son with cerebral palsy. He turns to meth production as a way to provide for his family after his impending death. Though its legality wasn't as prevalent when "Weeds" was produced, recreational marijuana is now legal in nearly half the country. Fifteen additional states allow the medicinal use of the drug. Meth as a street drug remains an illegal and dangerous drug and continues to be an epidemic in rural communities in the U.S.