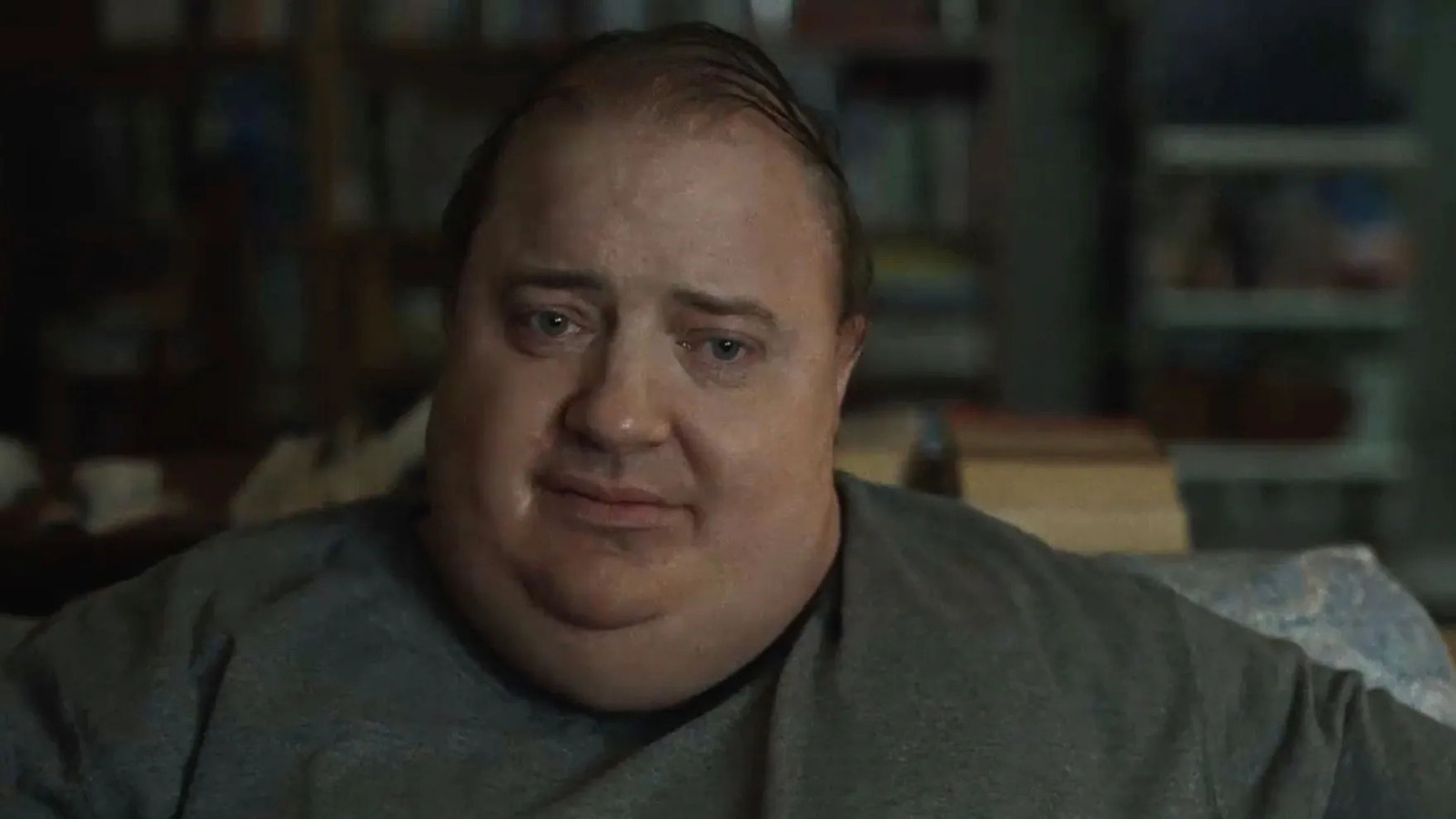 But above all else, The Academy doesn't deserve to pat themselves on the back for giving Brendan Fraser an Oscar. He has always been a remarkable presence on screen, and the only reason he's having this so-called "comeback narrative" is that he was sexually assaulted by former Hollywood Foreign Press Association president Philip Berk at a 2003 luncheon and took a step back when the industry failed him. Brendan Fraser deserves so much more than just a statue, he deserves an apology and the ability to choose whatever projects he wants for the rest of his damn life. It was borderline nauseating to watch a room full of people, a majority of whom go to great lengths to erase even a hint of a sign of aging or weight gain, celebrate a man that was tossed aside by the industry for not staying quiet about his assault, and for no longer existing in his chiseled "George of the Jungle" frame.
Fat people deserve to have their stories told, but "The Whale" is not the story of a fat man, it is the nightmare of a thin person come to life, disguising a cautionary tale as one of humanity while dehumanizing the protagonist at every turn. Seriously, his teenage daughter drugs him, mocks him, and threatens to murder him but apparently, this is how people are supposed to learn how to treat fat folks with respect until we all apparently eat ourselves to death and stop being such a burden.
But Charlie, like Brendan Fraser, is the consummate good guy. No matter what horrors are thrown his way, he laughs it off, makes concessions for the inhumanity of others, and is just happy to be there. Fraser deserves better, and I can only hope that his Oscar win gives him the confidence and freedom to feel empowered enough to be pickier with his roles.