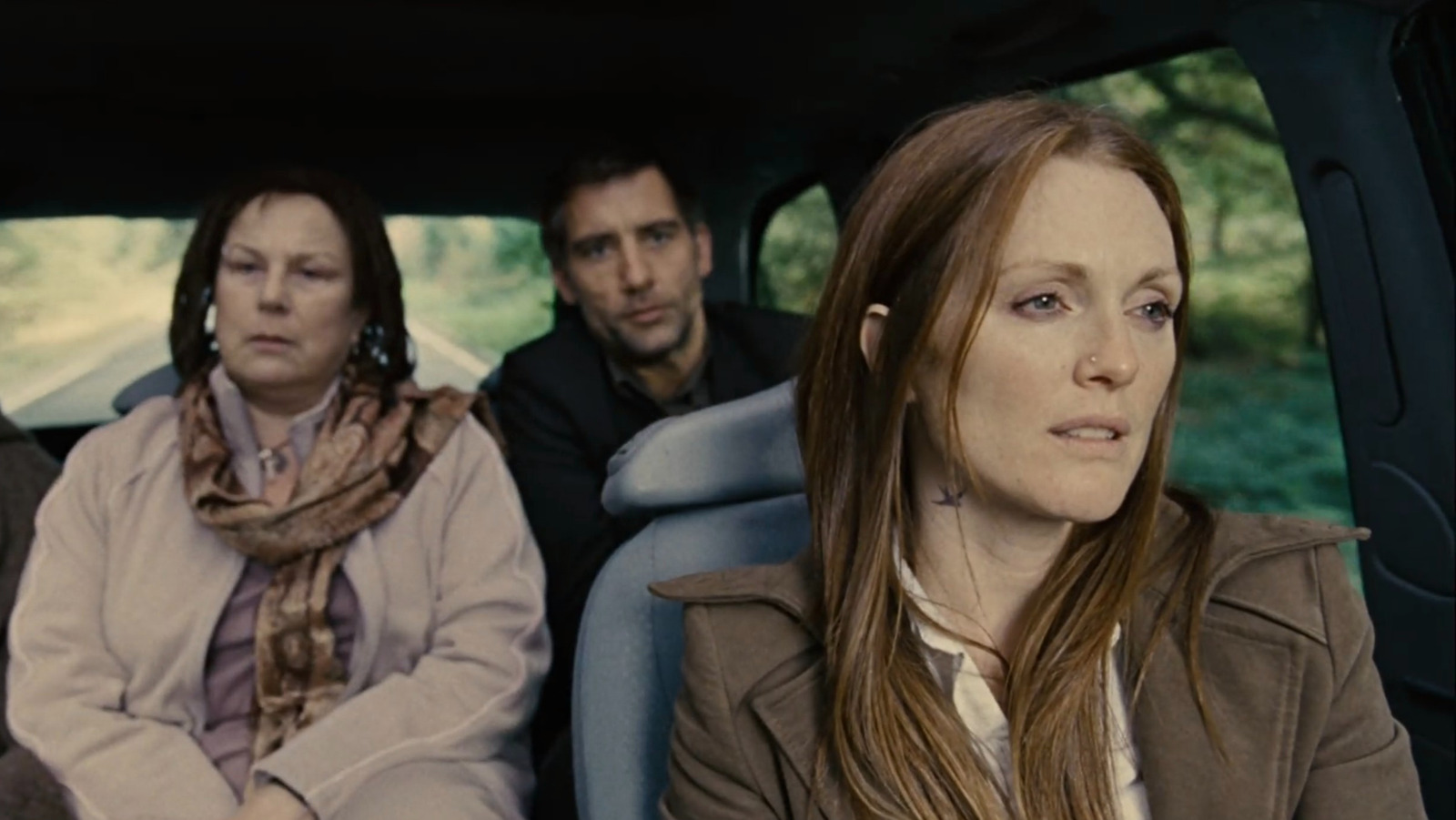 In the behind-the-scenes featurette "Under Attack" on the "Children of Men" DVD, crew members discussed the complicated process of shooting such a fluid, car-based action scene with few cuts. Producer Eric Newman observed the difficulty of achieving the "full range of vision" Alfonso Cuarón wanted while having stuntmen and actors both inside and outside the car during the ambush. "You can't fit a camera crew in a car," he said. Therein lay the problem.
Cuarón considered going green screen before he and cinematographer Emmanuel Lubezki devised what Newman called an "unbelievable piece of machinery" that enabled them to meet the technical challenge of the full, five-minute car scene. As camera operator Frank Buono explained, the two-axis dolly is a rig with "the Sparrow Head from Doggicam and two power slides, which work together to move the camera in and out, forward, backwards, right and left." This made it possible to "put the camera anywhere inside of this moving vehicle and be able to look around 360, out the window, and never see any rigging or be bothered by any obstructions."
There were already five actors in the car, but four more people — Cuarón, Buono, the cameraman, and the focus puller — were mounted on top in a specially constructed operation station. As the actors filmed their five-way dialogue and reactions, having the camera move around freely in the middle of the car kept them on their toes, since there was no telling where it would be at any given time.
For Julianne Moore, that unpredictability made her character's death scene all the more "exciting to shoot." According to Chiwetel Ejiofor, there were hinges on the car seats so they could move out of the way if need be.