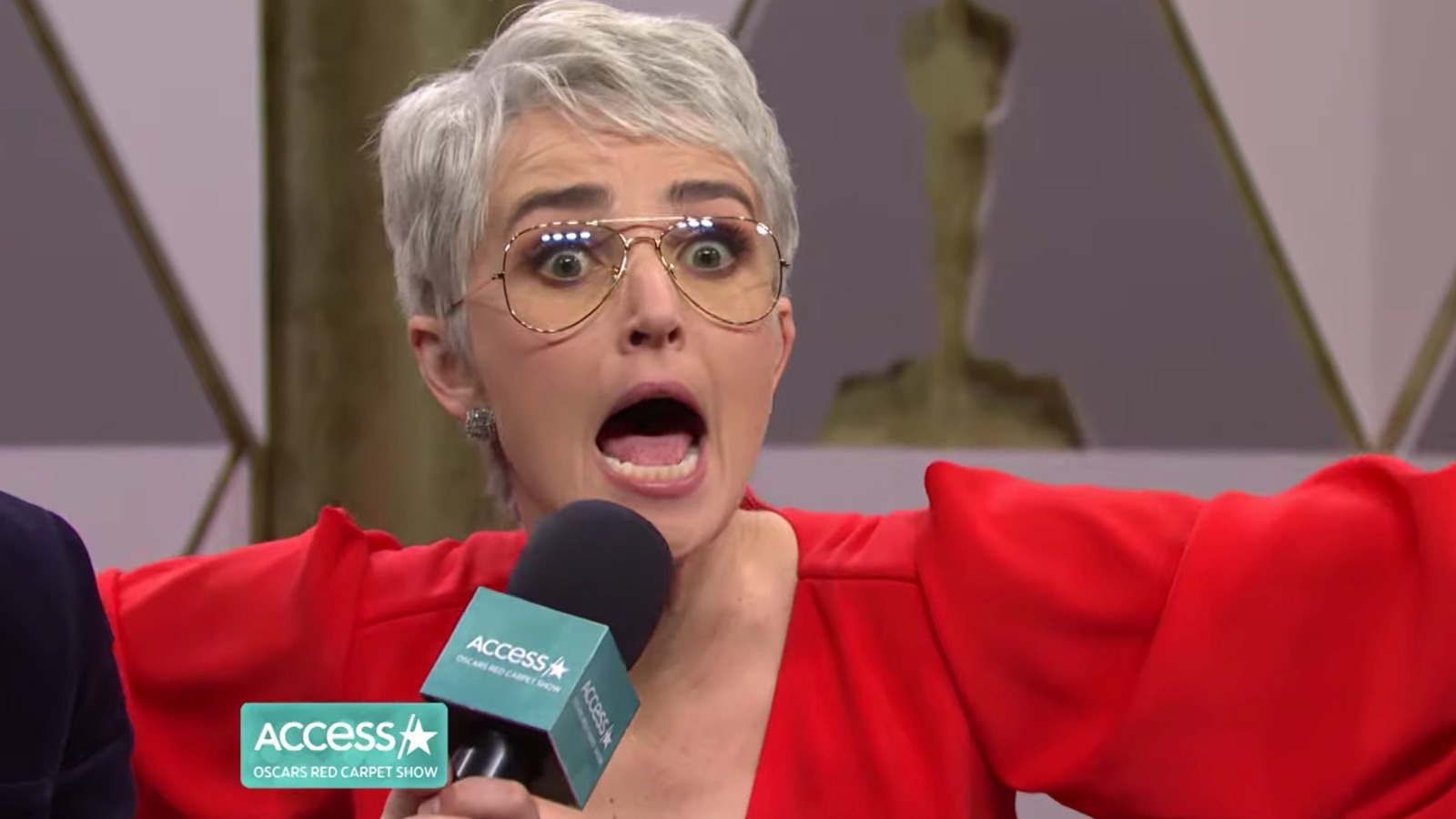 That last cast also popped up in the SNL cold open, with Mikey Day and a bearded Molly Kearny playing Colin Farrell and Brendan Gleeson. "Saturday Night Live" is pretty hit or miss these days, and this skit is no exception: one punchline, for example, involves the implication that Farrell and Gleeson will get drunk later, which is odd given that Farrell has been very publicly sober for well over a decade.
Regardless, Fineman especially gets to have some fun here, as her version of Curtis shares random, intense, and endearing commentary on fellow nominees that sounds a lot like the real Curtis. I'm especially fond of her take on Todd Field's "Tár," which she calls "iconic, vivacious, carnivorous, queer, vague, confusing, long, partially in German, and hands down the funniest movie of the year." So true! Meanwhile, Bowen Yang shows up as George Santos trying to pass as Tom Cruise, a very creepy version of Pinocchio makes an appearance, and gambling odds compare Chris Rock to a lot of very bad people. As usual, "Saturday Night Live" mixes in some moments that'll make you cringe along with the laughs.
Jenna Ortega's episode may mark one of the last "Saturday Night Live" episodes viewers will see for a while with a complete crew, as SNL editors have announced a strike beginning April 1, 2023. Plans for contract negotiations were first voiced in October according to Variety, but issues surrounding pay and health insurance haven't been resolved. "Abbott Elementary" creator and star Quinta Brunson is set to host the episode that may be impacted by a strike.
"Saturday Night Live" airs new episodes at 8:30pm PT/11:30pm ET on Saturdays. You can catch the real Oscars at 5:00pm PT/8:00pm ET on ABC.