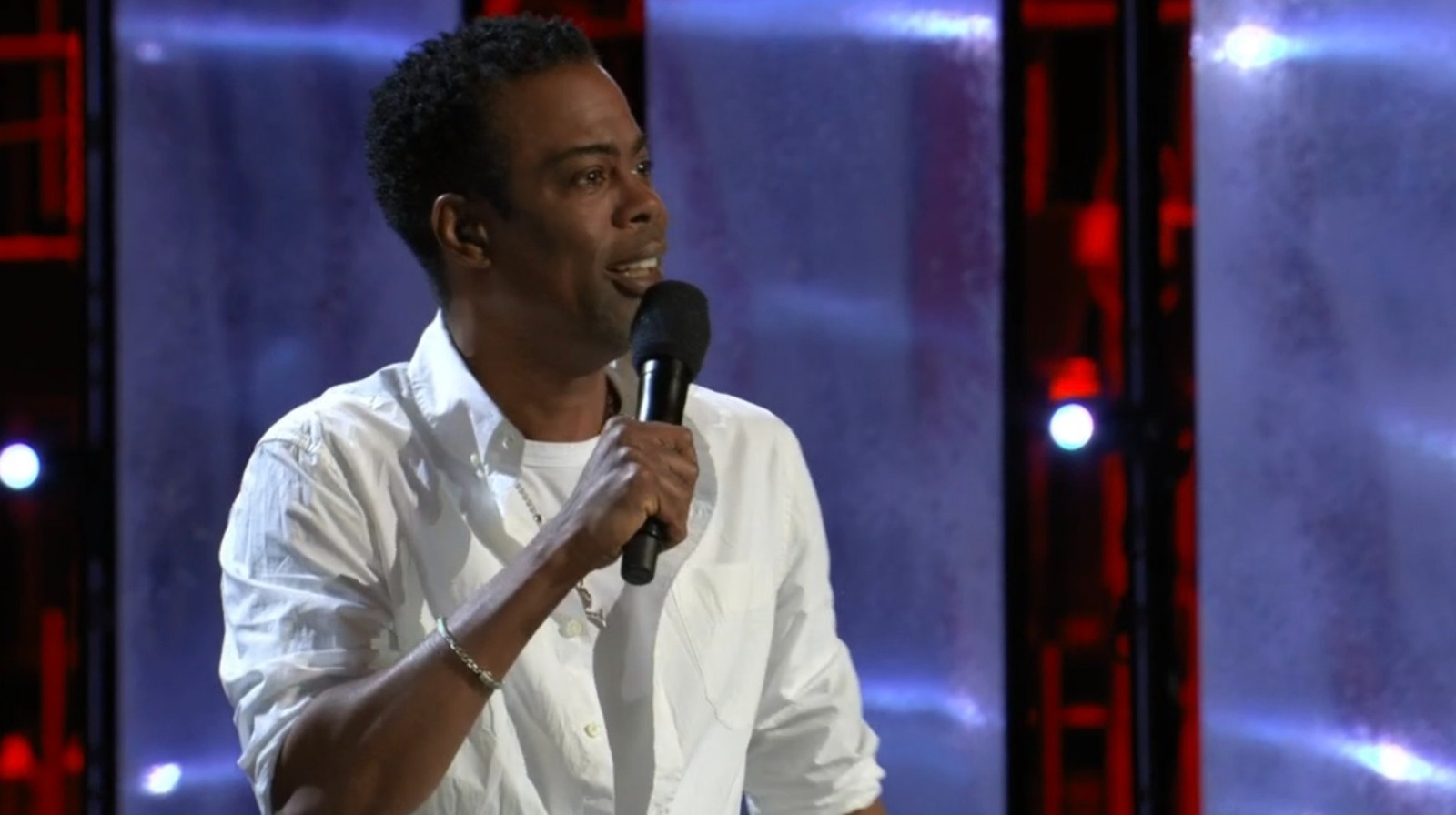 Rock's actual performance lasted roughly 70 minutes, 10 minutes longer than the average hour-long Netflix special. It was in those last 10 minutes that he made his only real live show flub, accidentally citing the Will Smith film "Emancipation" for a punchline that actually called for the film "Concussion." He admitted that he "f***ed up the joke" and carried on with what would turn out to be the most incendiary — and least funny — part of the show.
The rest of the stream featured only a few quirks: during a 20 minute aftershow panel that included Hall, J.B. Smoove, Yvonne Orji, and Kareem Abdul-Jabbar, Smoove had microphone issues but was quickly handed a new mic. Within a minute of Rock taking to the stage, a man in the audience began yelling — likely not a surprise for a comedian who was booed two minutes into his most famous special, "Bring The Pain" — and Rock quieted him quickly, calling, "N****, sit down!" before moving on.
As a live show, it was also impossible for comedians to flatter themselves with edits that might cut down on moments to which audiences weren't receptive. Both Hall and Rock mention Dave Chappelle in passing. Chappelle is a comedian who's by now as famous for his stubborn transphobia (and big Netflix deal) as for his actual comedy. Both references were met with near silence. "LA, y'all be acting weird sometimes," Cole said early in his own set, seemingly in response to a muted crowd.