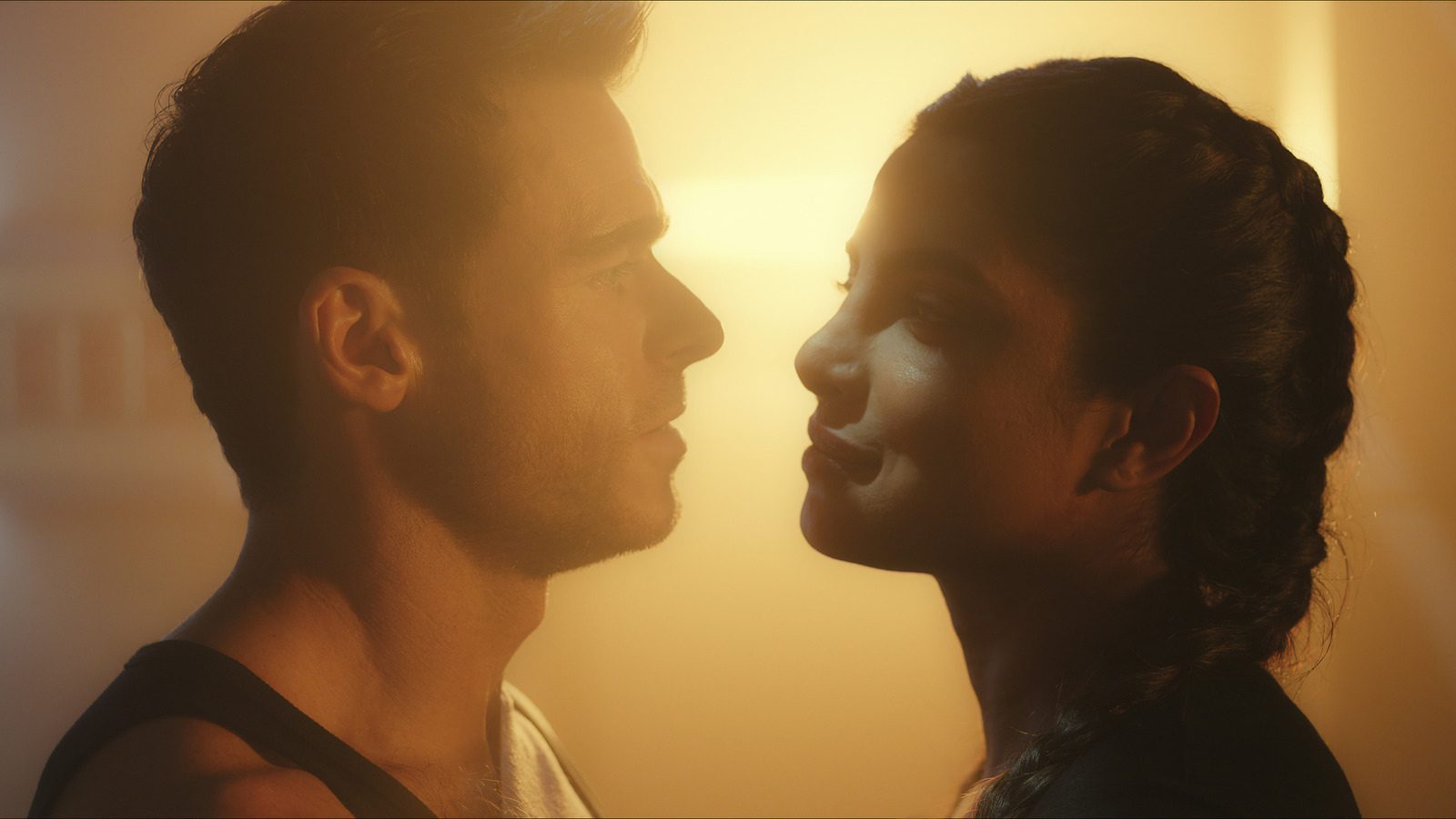 Though "Citadel" looks smooth and stylish in the new trailer, it's been a rocky road to release for the new Prime Video series. Originally estimated at $160 million for seven episodes, "Citadel" ran into trouble during post-production, according to The Hollywood Reporter. A split in the creative team led to two factions and different approaches, with the Russo Brothers clashing with creators Josh Appelbaum and André Nemec ("Mission: Impossible — Ghost Protocol"). Appelbaum was also showrunner.
Amazon chose to stick with the Russos, per THR, which led to the exit of Appelbaum and co., including director Brian Kirk ("21 Bridges," "Game of Thrones" season 1) who was behind five of the seven episodes. That was followed by expensive reshoots, with the budget swirling to $250 million — not accounting for tax breaks and partly thanks to costs associated with COVID-19 protocols. David Weil ("Hunters") stepped in as the new showrunner, while "Citadel" cinematographer Newton Thomas Sigel was promoted to director for the reshoots.
Appelbaum and Nemec will get an executive producer credit on "Citadel," alongside Weil, Sigel, and the Russo Brothers. Mike Larocca, Angela Russo-Otstot, Scott Nemes, Jeff Pinkner, Scott Rosenberg, and Patrick Moran are also executive producers. "Citadel" is a production of Amazon Studios and the Russo Brothers' AGBO.
Following all that behind-the-scenes chaos and drama, "Citadel" season 1 is down to six episodes. Amazon still has confidence in the sci-fi action series though, having already renewed "Citadel" for a second season a week after it dropped the first trailer.