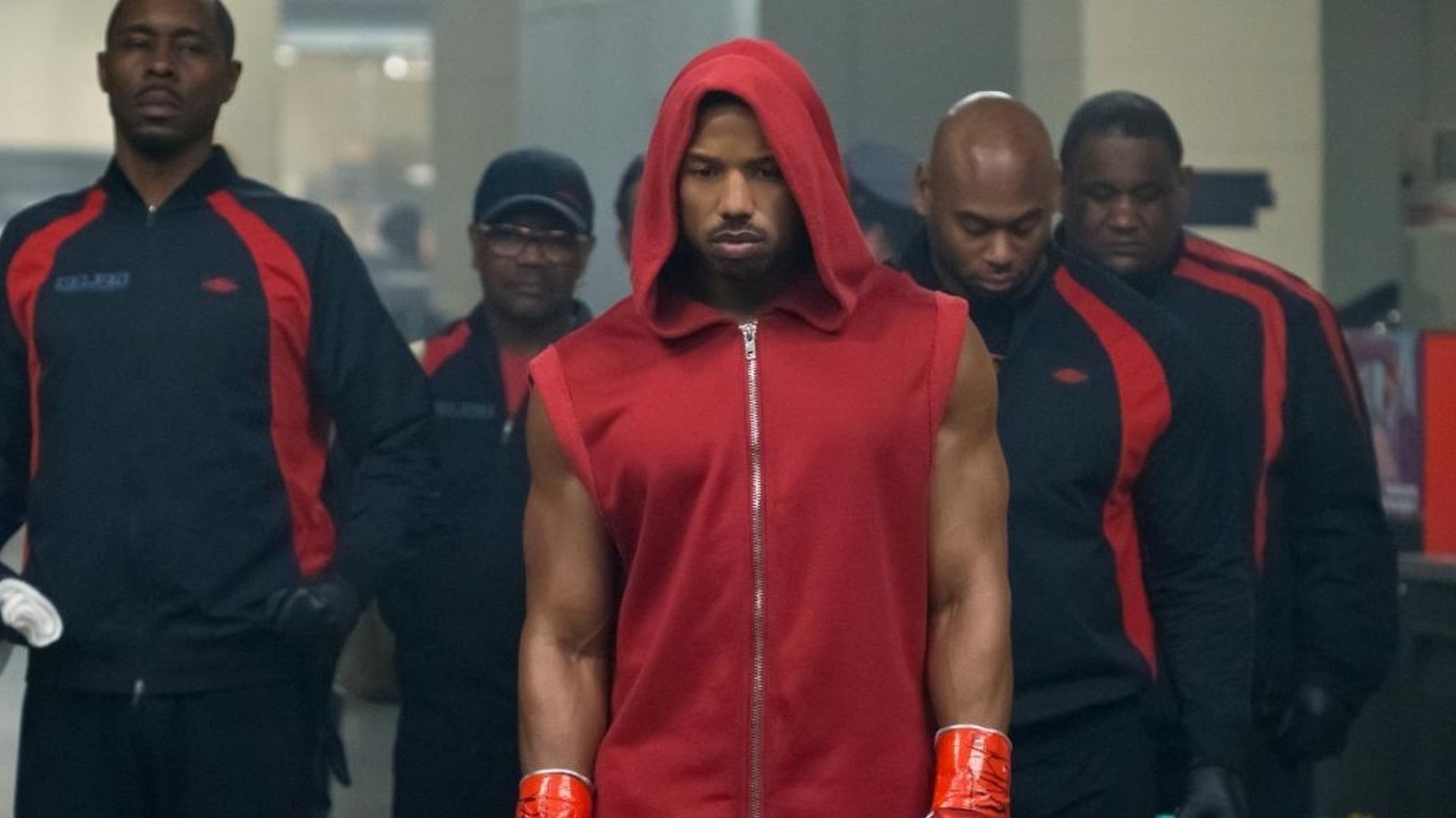 In an interview with /Film's William Bibbiani, Morgenthau discussed the influence of anime on Jordan's fight choreography. Per Morgenthau:
"I think Michael's generation in particular, there are a lot of people of his generation that are huge anime fans and grew up watching it. He just grew up being a fan of anime, and that was a language completely different than cinematic language, that he brought in. From the get-go, he was like, 'I want to bring anime into the boxing,' and it's a perfect fit because it's a very poetic language. It's a very subjective language."
Jonathan Majors' Diamond Dame isn't a cartoon villain in his construction. He's a friend from Adonis' past who represents a path down which the champ could've gotten lost had a situation played out a certain way. But once Jordan juices up the melodramatic elements of the plot, he gives himself license to spin out a heightened rivalry that can comfortably encompass the visceral excitement of anime. "It's a very subjective language," says Morgenthau. "It's a lot of using slow motion photography, using lenses that we had that had distortion elements to them. And it's just thinking about being inside the boxer mind."
"Creed III" isn't exactly "Akira," but it's a far more effective approximation of anime artistry than, say, M Night Shyamalan's unwatchable "The Last Airbender." This isn't Stallone's franchise anymore, and the series is well rid of him.