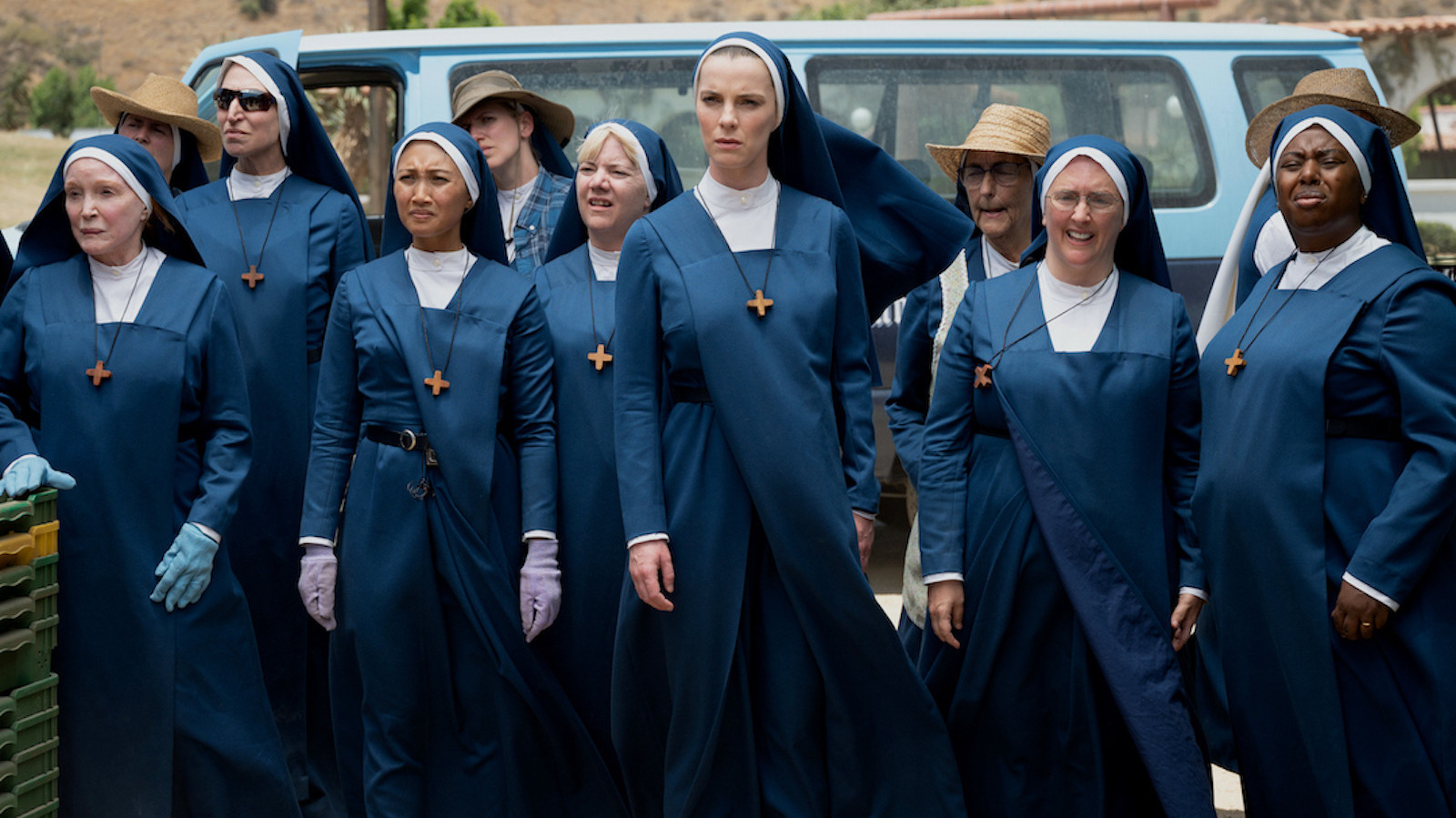 /Film's Ryan Scott spoke with co-creator Lindelof at SXSW, and he explained the show's go-for-the-jugular nature thusly:
"[I]n the script, it says that the violence is excessive, it's over the top. It's meant to be sort of off-putting. I think we're signaling a couple of things there. The first is that when people are watching a show, you do want to signal early on, 'Here's what we're going for.' It's like, is the violence just gore for gore's sake? Or is there a slightly absurdist — like if someone's jumping through the air with like a sword through their body?"
Scott was knocked out by one particularly inventive kill, which prompted Lindelof to compare the show's universe to the hyperreal worlds of "John Wick" and "The Fast and the Furious." As Lindelof noted, "'Fast and Furious' is not supernatural, but it is supernatural."
Given that "Mrs. Davis" isn't connected to a pre-existing IP, Lindelof felt it was desirable to "adrenalize things coming right out of the gate." It's a wise decision, and he acknowledges that this is the flip side of his superb HBO series, "The Leftovers." "Mrs. Davis" is coming, and it's looking for a fight.
The melee begins when the series hits Peacock on April 20, 2023.