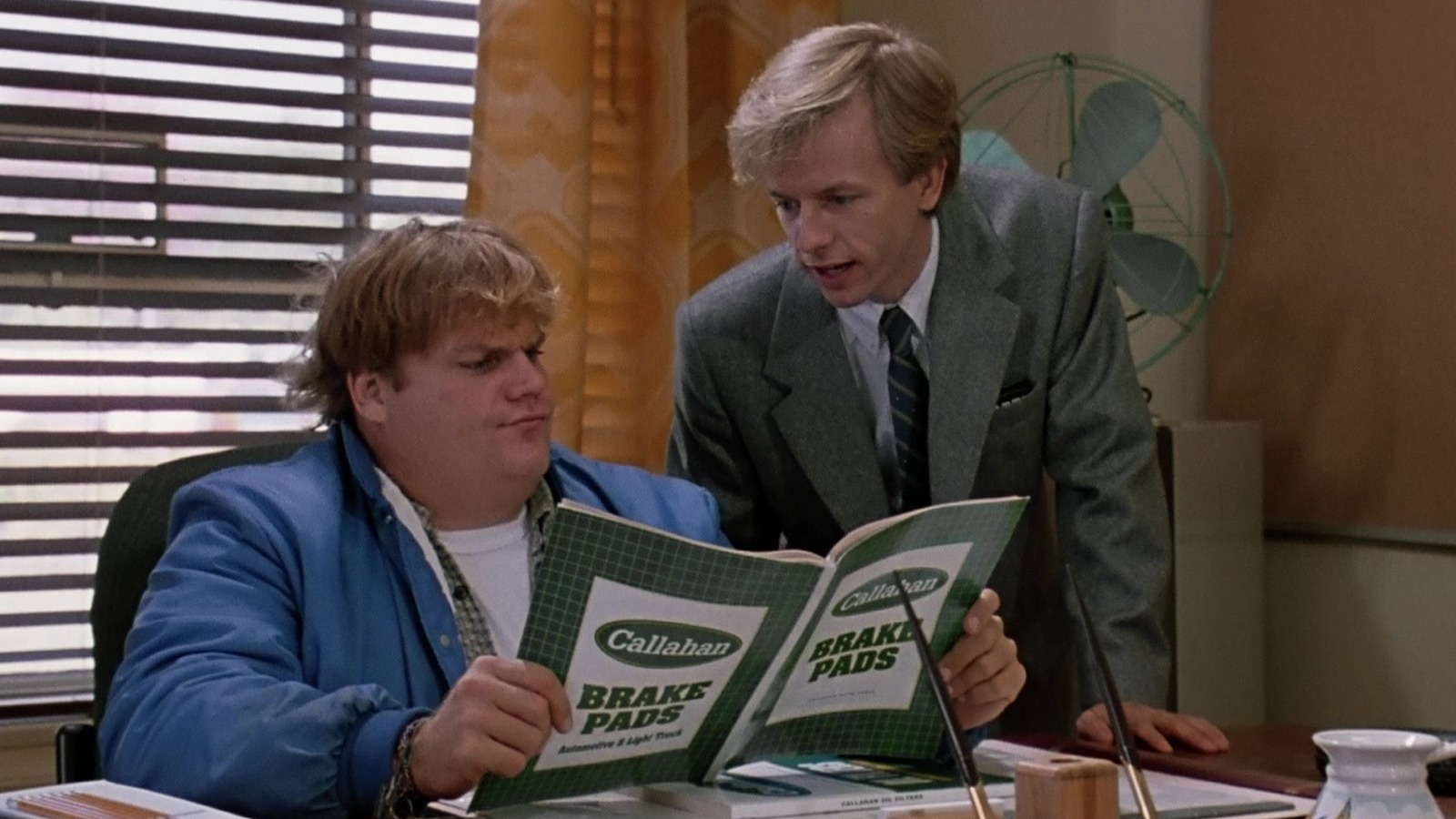 In the interview, Spade spoke about how SNL creator Lorne Michaels hooked them up with their first film by telling writers to "write a movie about these guys, the way they act around the office." I highly recommend watching the clip for some of the stories he tells about them, but they're definitely NSFW.
Stern mentioned the talking point about Spade's career. He said, "I remember early in your career after Chris Farley died, the rap always was, 'Well, Spade's not gonna be able to do anything without Chris Farley; he needs Farley.'" Spade responded that he still hears that on Twitter. When Stern asked if he still thinks about what a great team they were, Spade said:
"Overall, I do think that it was a big waste, of course. I mean, I could've — we could've done … At least I had a career doing horrible movies with him when we were both done, you know? I mean, we just keep coming back like, 'Hey, we gotta get together again.'"
Excuse me a moment while I go wipe my eyes.
In the end, Spade's career didn't suffer. He went on to do projects like the sitcoms "Just Shoot Me!" and "8 Simple Rules" and films like "The Emperor's New Groove" and "Joe Dirt." He also did a few talk shows like "The Showbiz Show with David Spade" and "Lights Out with David Spade. Of course, it's best not to linger on what could have been, but ah, it would likely have been a whole lot of fun.
If you or anyone you know needs help with addiction issues, help is available. Visit the Substance Abuse and Mental Health Services Administration website or contact SAMHSA's National Helpline at 1-800-662-HELP (4357).