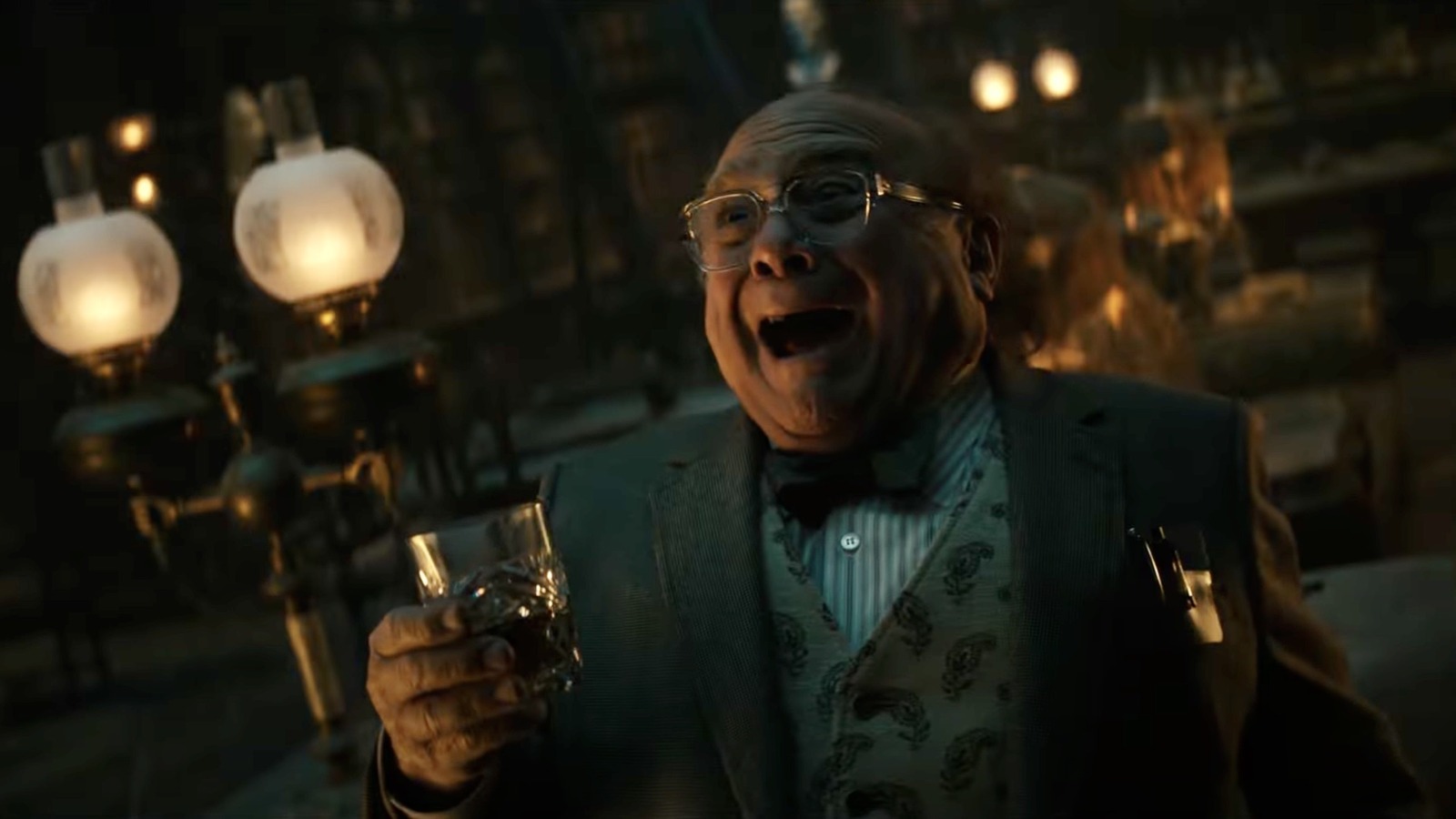 The book "The Haunted Mansion: Imagineering a Disney Classic" by Jason Surrell explains how Imagineers Yale Gracey and Rolly Crump worked up an early demonstration of a proposed Haunted Mansion ride scene for Walt Disney himself back in late 1959. The scene involved the ghost of a murderous sea captain (Captain Gore), who bricked his wife up in a wall, Edgar Allan Poe-style, before leaving for sea from the port of New Orleans. Unfortunately for the captain, he would die at sea, leaving him to be haunted by his wife back at the mansion.
"A ghost haunted by a ghost!" is how Crump described it in a 1993 interview with Disney News, later reprinted in Surrell's book. Crump said they "staged a full-scale illusion for Walt" of the scene on the set of Disney's old "Zorro" TV series. In their demo, the captain materialized, soaked with seaweed, before his wife appeared and came flying toward him. His apparition then burst into a puddle of water, like in the trailer, before drying up on the spot.
The illusion is said to have wowed other Imagineers who were present at the time, but it lasted two to four minutes, which wasn't practical from a ride operations standpoint. The idea of making the Haunted Mansion a walk-through attraction didn't appeal to Walt, either, so the seawater and Captain Gore idea were scrapped along with subsequent plans to connect the attraction's backstory to the Pirates of the Caribbean (which would ultimately come to reside in New Orleans Square at Disneyland).
By referencing the discarded ride scene in the "Haunted Mansion" trailer, it's clear Disney is drawing deep from the well of Imagineering history: not just rides, but also abandoned ride concepts.
"Haunted Mansion" hits theaters on July 28, 2023.