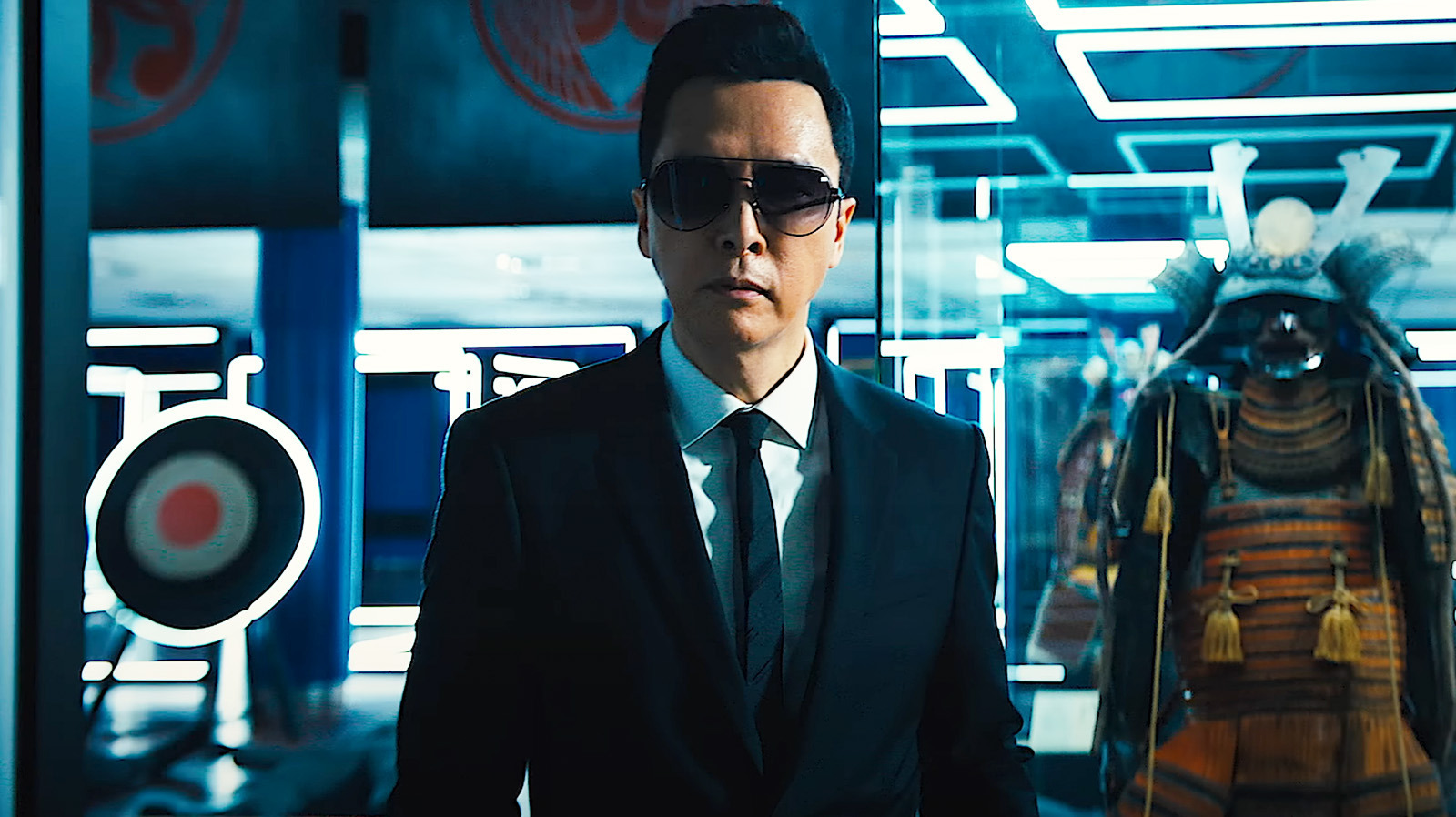 Donnie Yen spoke about regularly falling out with his mentor, Yuen Woo-ping, telling GQ, "As an outspoken person, I always questioned, 'Why do we do this? Why is it this way?'" That questioning nature followed Yen throughout his career, coming in handy once he noticed Hollywood's proclivity for playing up Asian stereotypes.
The actor recalled being asked to appear in "Rogue One: A Star Wars Story," his first major Hollywood role after being criminally underused in earlier films like "Blade 2" back in the early 2000s. But before he signed on to the "Star Wars" project, Yen was adamant that his Chirrut Îmwe character not become a stereotype. As he explained in his recent profile, "One thing I pointed out is he was a stereotype. Typical master. Doesn't smile." As a way to add more dimension to the staff-wielding warrior, Yen suggested he play him as a blind character with a sense of humor, allowing the actor to crack jokes while filming and, in turn, take a standardly stoic warrior character to new places.
It was this desire not to become a stereotype that pushed Yen to approach Chad Stahelski before filming "John Wick: Chapter 4." Rather than the "Ip Man" star simply wanting to wear a "cool suit," Yen explained:
"The name was Shang or Chang. Why does he always have to be called Shang or Chang? Why can't he have a normal name? Why do you have to be so generic? Then the wardrobe again — Oh, mandarin collars. Why is everything so generic? This is a John Wick movie. Everybody's supposed to be cool and fashionable. Why can't he look cool and fashionable?"
That was enough to convince Stahelski, who made Yen's changes with seemingly little to no hesitation.