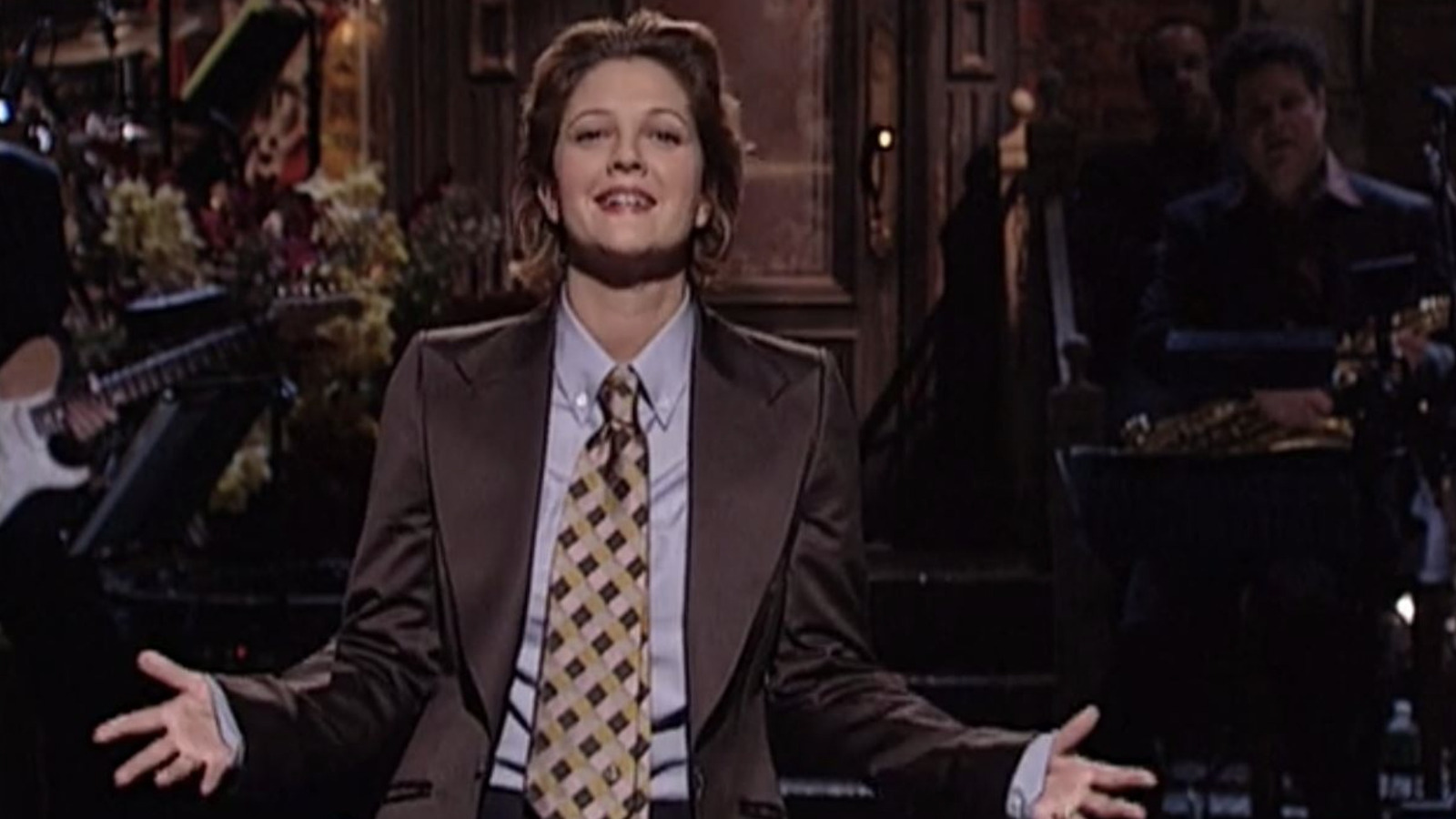 "SNL" had just started its 27th season on September 29, a date that had producer Lorne Michaels questioning if it was even appropriate to be funny considering recent events. The season premiere began with then-Mayor Rudy Giuliani and FDNY workers asking New Yorkers to stay strong, a sentiment that Barrymore stated was her inspiration to continue on. "I went back to the hotel, and I thought again about being brave. So, I came back, and I'm here and you're here and you're being brave, too," she announced to the audience during her opening monologue before pointing out her then-husband Tom Green wearing a gas mask.
Barrymore wasn't the only one who nearly gave up, either. In fact, her decision to remain was what convinced Tina Fey to come back after the head writer left 30 Rock in an exasperated panic. According to Fey's account in a profile published in The New Yorker, she was working in the building when the news broke that there was an anthrax attack a couple of floors away:
" 'Nope,' I thought. 'I give up.' I put on my coat, walked downstairs past my friends and co-workers without saying anything. I walked right past the host for that week, sweet Drew Barrymore, without telling her what I had heard. I just went to the elevator and left. Then I walked home and waited to die. Several hours later, Lorne called and said gently, 'We're all here. You and Drew are the only ones who left. And Drew came back a few hours ago, so … we're ordering dinner, if you want to come back in.' It was the kindest way of saying, 'You're embarrassing yourself.' "
During its run of more than 45 years, "SNL" has witnessed and had to adjust to many a major crisis, but the anthrax scare might have seemed like a literal fight for survival. The late-night sketch comedy series, however, is the primary example of a show that must go on.