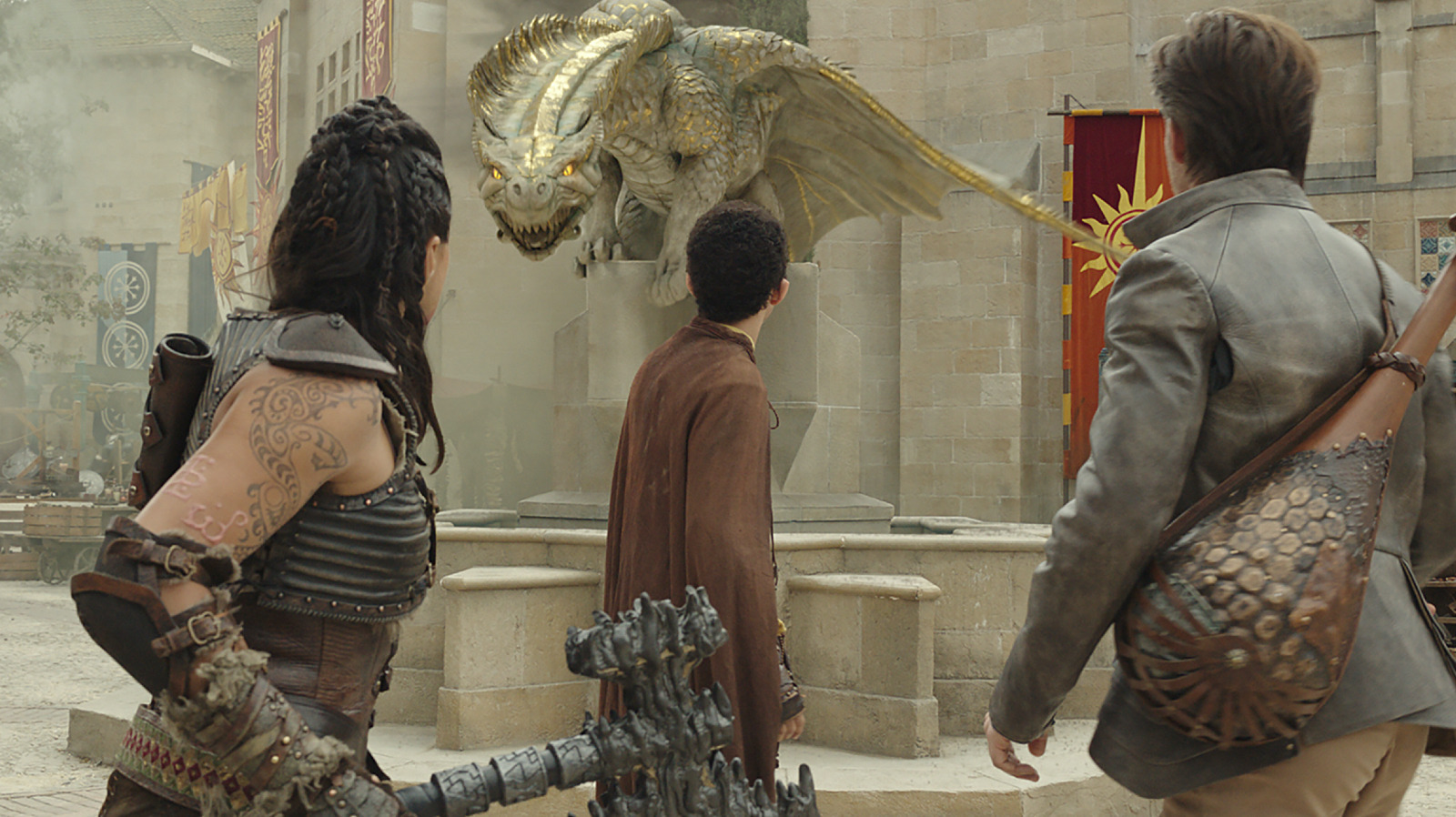 After nearly a decade of "Game of Thrones" ruling the world, fantasy continues to be all he rage. Between "The Witcher," "Rings of Power," and "House of the Dragon," every major streaming service has at least one entry in the race to be the biggest new fantasy epic. But what they all share in common is their serious, grimdark tone, with worlds that don't pull any punches. But if you're looking to scratch that fantasy itch without being totally overwhelmed by death, tragedy, and misfortune, then "Honor Among Thieves" is exactly the title you're looking for.
Sure, the trailer shows the rag-tag team of thieves in perilous danger at every turn — according to Edgin, they're facing "the greatest evil the world has ever known" — but there's still a zany, extremely unserious vibe to all of these trailers. Plus, Chris Pine has previously said that the film is a "heartfelt adventure" that doesn't lean too hard into the snark. The skeleton interaction (aka the best gag in the trailer) certainly paints a promising portrait of what the film has in store. If burning their five questions is any indication of how competent this group will be, then the audience is bound to have fun.
"Dungeons & Dragons: Honor Among Thieves" is set to be released in theaters on March 31, 2023.
A charming thief and a band of unlikely adventurers undertake an epic heist to retrieve a lost relic, but things go dangerously awry when they run afoul of the wrong people. "Dungeons & Dragons: Honor Among Thieves" brings the rich world and playful spirit of the legendary roleplaying game to the big screen in a hilarious and action-packed adventure.