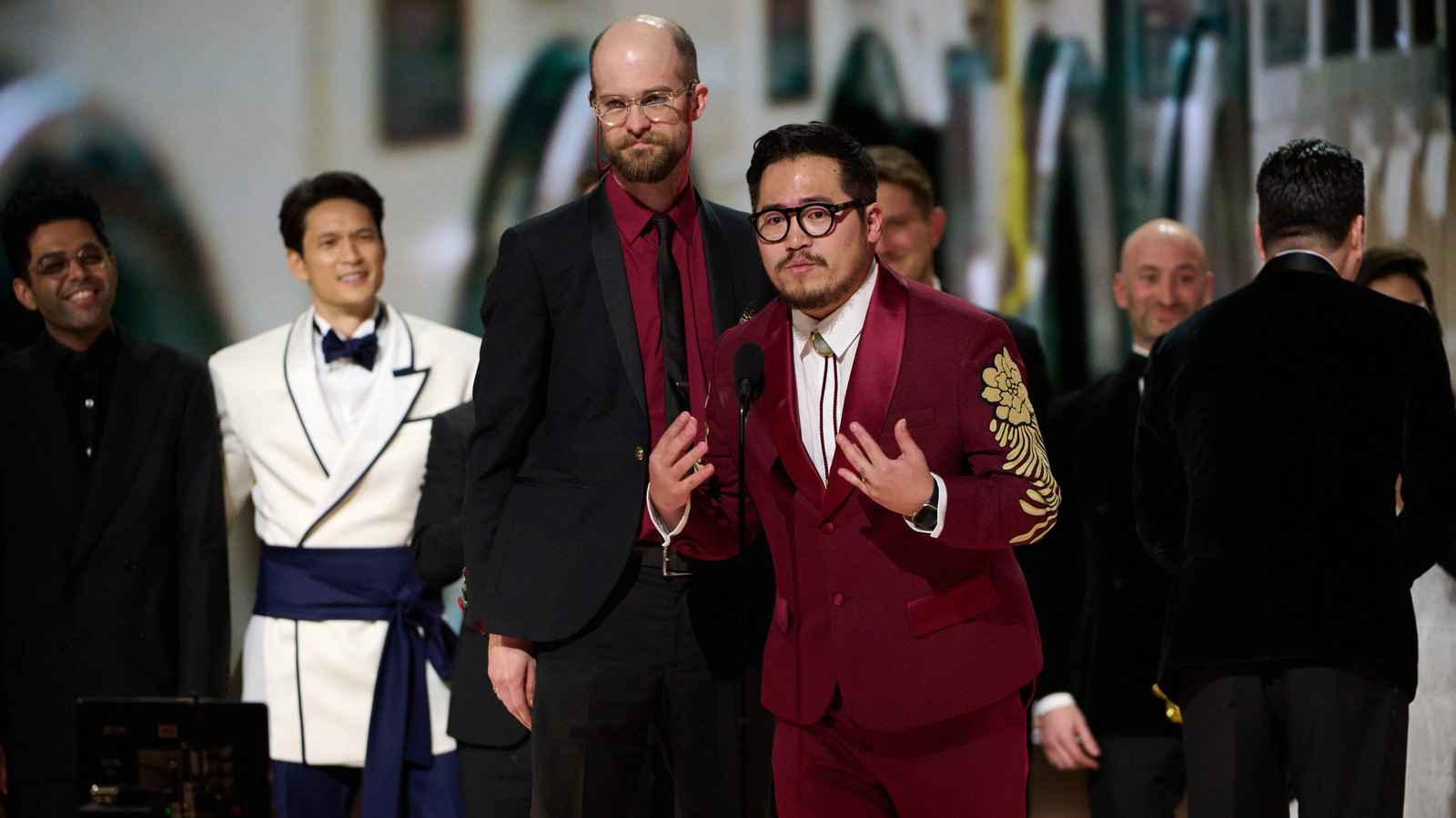 Let's talk about that sweep first. In "Slumdog Millionaire," Dev Patel's 18-year-old Muslim teenager finds himself on the Indian version of the game show "Who Wants to Be a Millionaire." In an unusual and clever framing device, the story is told through the framework of the gameshow, as we learn how — through an unusual combination of fate and circumstance — he just happens to have encountered the answer to all the questions throughout his very difficult life.
The crowd-pleasing, smartly crafted film won eight Oscars, including best picture, best director, best adapted screenplay, best cinematography, best editing, best original score, best original song, and best sound mixing. That's a pretty big sweep for a low-budget motion picture that almost went straight to video.
There was a time when it was relatively common for popular movies to sweep the Academy Awards, winning a large number of the categories and shutting out other nominees altogether. "The Lord of the Rings: The Return of the King" won 11 Oscars — in every category it was nominated — just a few years prior to "Slumdog Millionaire." In the 1990s. the best picture winner "Titanic" also won 11 Academy Awards, "The English Patient" won nine, and "Schindler's List," "Shakespeare in Love," and "Dances with Wolves" won seven.
But "Slumdog Millionaire" was the most recent Oscar best picture winner to sweep the Academy Awards for 15 years, until "Everything Everywhere All at Once." (There's a bit of an asterisk involved. "Gravity" won seven Oscars in 2014, but it didn't win best picture. It lost to the powerful historical drama "12 Years a Slave.") But "Everything Everywhere All at Once" hasn't just had the biggest sweep in 15 years — it's also kinda the biggest winner in 95 years.