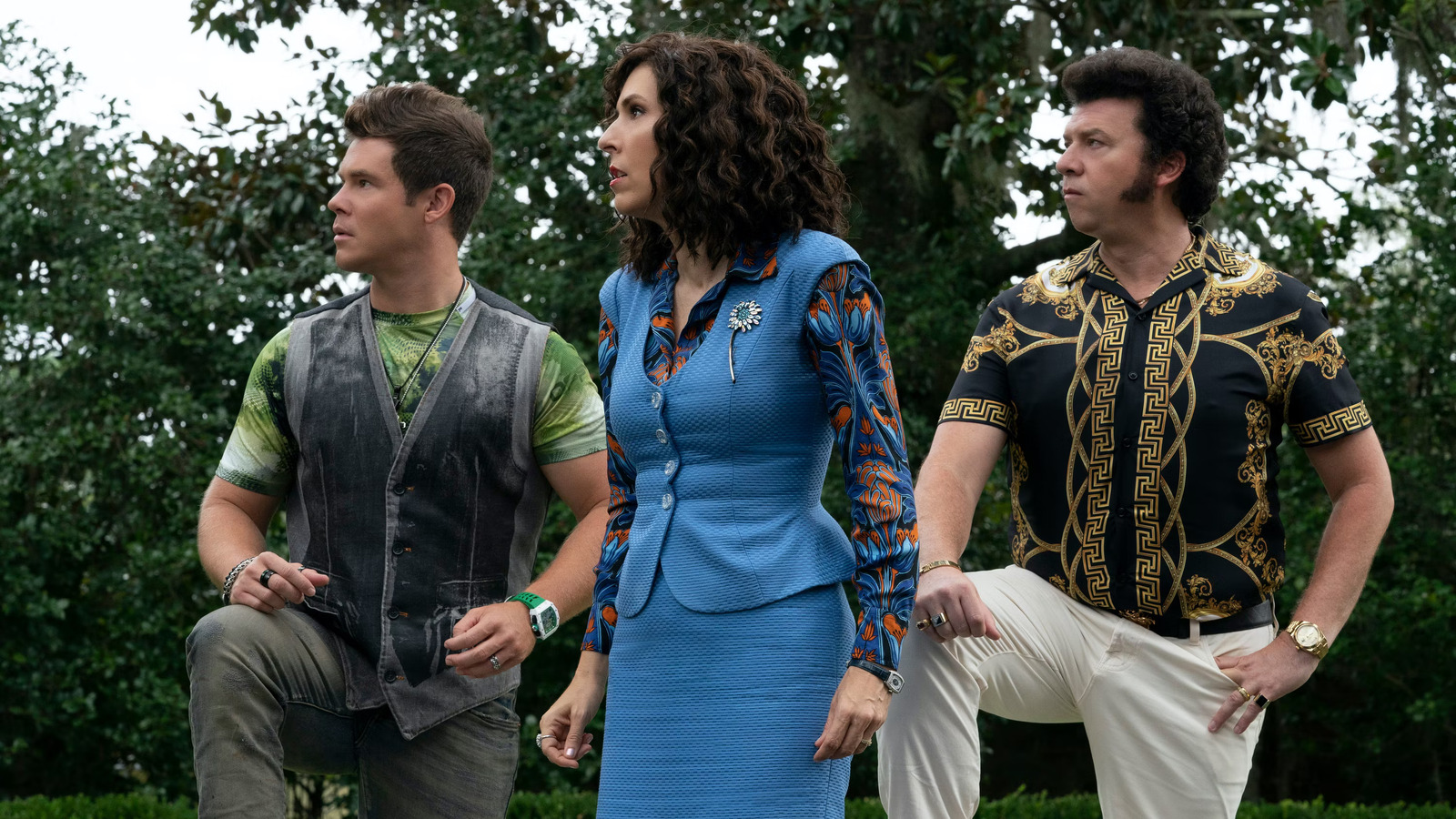 Despite a few death scares in the last season, "The Righteous Gemstones" will feature the return of our favorite televangelist family — Jesse Gemstone (Danny McBride), Dr. Eli Gemstone (John Goodman), Kelvin Gemstone (Adam Devine), Judy Gemstone (Edi Patterson), and Amber Gemstone (Cassidy Freeman). We also expect (and hope) the typical supporting cast to make their return as well, especially Walton Goggins as "Baby" Billy Freeman. Meanwhile, several new cast members promise to shake up the Gemstone status quo.
Steve Zahn, fresh off his Emmy nomination for "The White Lotus," has joined the cast of "The Righteous Gemstones" as Peter, a militia leader. No plot details on that front, but the brief character description is already promising. "3rd Rock from the Sun" star Kristen Johnston will be playing May-May Montgomery, a mysterious character that shares a past with the Gemstones family. No further information about their involvement in the overall narrative, but the latest additions to the cast are exciting, to say the least. Previously, "The Righteous Gemstones" assembled an all-star supporting cast for the second season.
Behind the scenes, "The Righteous Gemstones" creator Danny McBride continues to serve as executive producer and director, alongside Jody Hill and David Gordon Green. McBride shares writing credits with several writers, including series star Edi Patterson. A consistent backcourt is usually the sign of a long-lasting series, let's just hope the network continues to see what we do every week when it airs. The third season of "The Righteous Gemstones" will premiere in 2023 on HBO and HBO Max.