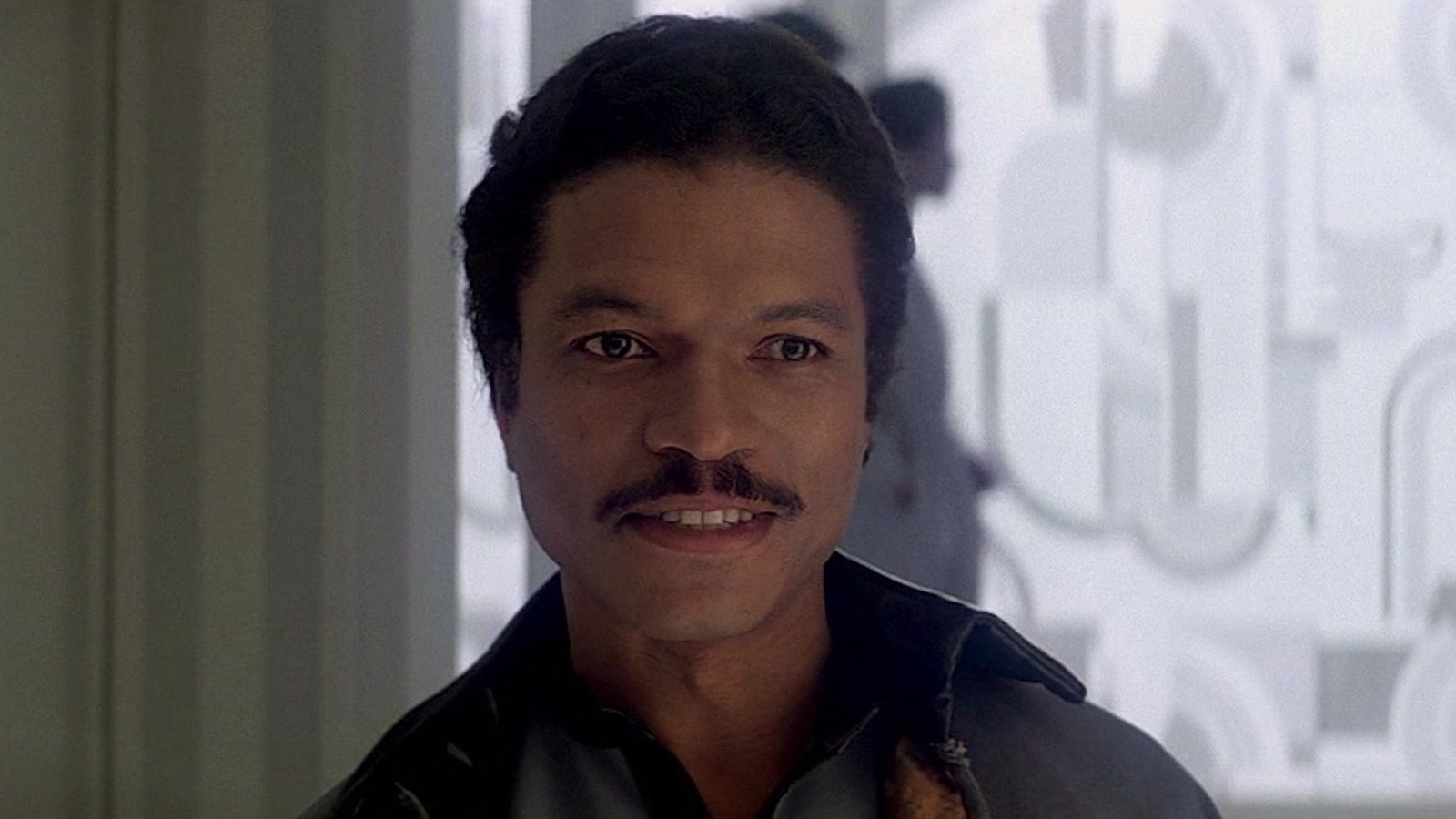 Lando is a charmer, and Williams put a lot of himself into the role. He said, "Well, there's an awful lot of Billy Dee in Lando. I think I'm a pretty charming guy. I don't take myself seriously, and I think that's a good thing. I've always admired men who were subtly cool. I loved Duke Ellington. But he was also very entertaining at the same time."
Of Lando's signature fashion accessory, Williams said:
"When I got that cape, I really tried to use it as much as I could. That was a key factor as far as finding the character was concerned. It reminded me of all those wonderful swashbuckling movies I used to see when I was a kid, with Errol Flynn. That was exciting for me. The cape was something to work play around with and find the character through. When I wore the cape for the first time, I made it very much a part of Lando's persona. I mean, Lando has style. There's no doubt about it!"
You can't think of Lando without that cape. Williams even starts his Star Wars theme song routine on "Dancing with the Stars" in that cape.