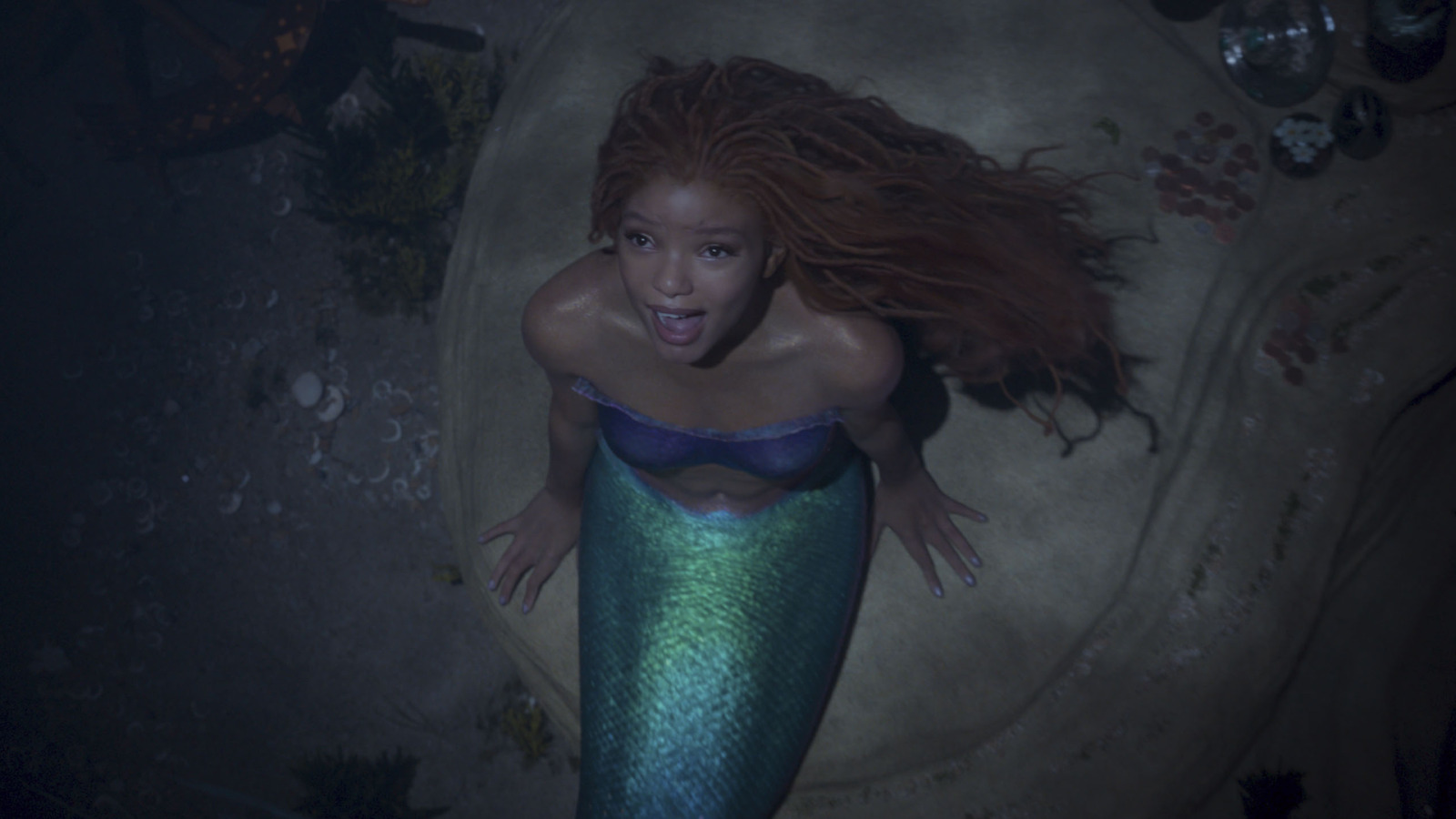 Though the site says Marshall loved her voice, it was more than that. He said, "Halle had this incredible facility to be able to dig deep, find the truth of Ariel's passion and her heart. It was like watching a great film actor being born." If you have somehow managed to live your entire life without hearing "Part of Your World," it's full of emotion and pathos but also excitement. The song is a rendition of what it's like to be a young person discovering that there is more to existence than what they learned from their parents and friends. It's a longing to see what's out there and to experience life in a new way.
The song was written for the animated film by Alan Menken with lyrics from Howard Ashman. It's classified as an "I Want" song, which has the main character sing about what they hope to accomplish or wish for. Marshall saw Ariel in Bailey right away. He said:
"When she finished, I was in tears because she's so soulful. You could tell right away that she was able to harness Ariel's passion, her fire, her soul, her joy, and her heart."
Less than three months to go before we see "The Little Mermaid" starring Bailey as Ariel, Melissa McCarthy as Ursula, Javier Bardem as King Triton, Jonah Hauer-King as Prince Eric, Daveed Diggs as Sebastian the crab, Jacob Tremblay as Flounder, and Awkwafina as Scuttle. Alan Menken returns to co-write the soundtrack with Lin-Manuel Miranda.
"The Little Mermaid" will swim into theaters on May 26, 2023.