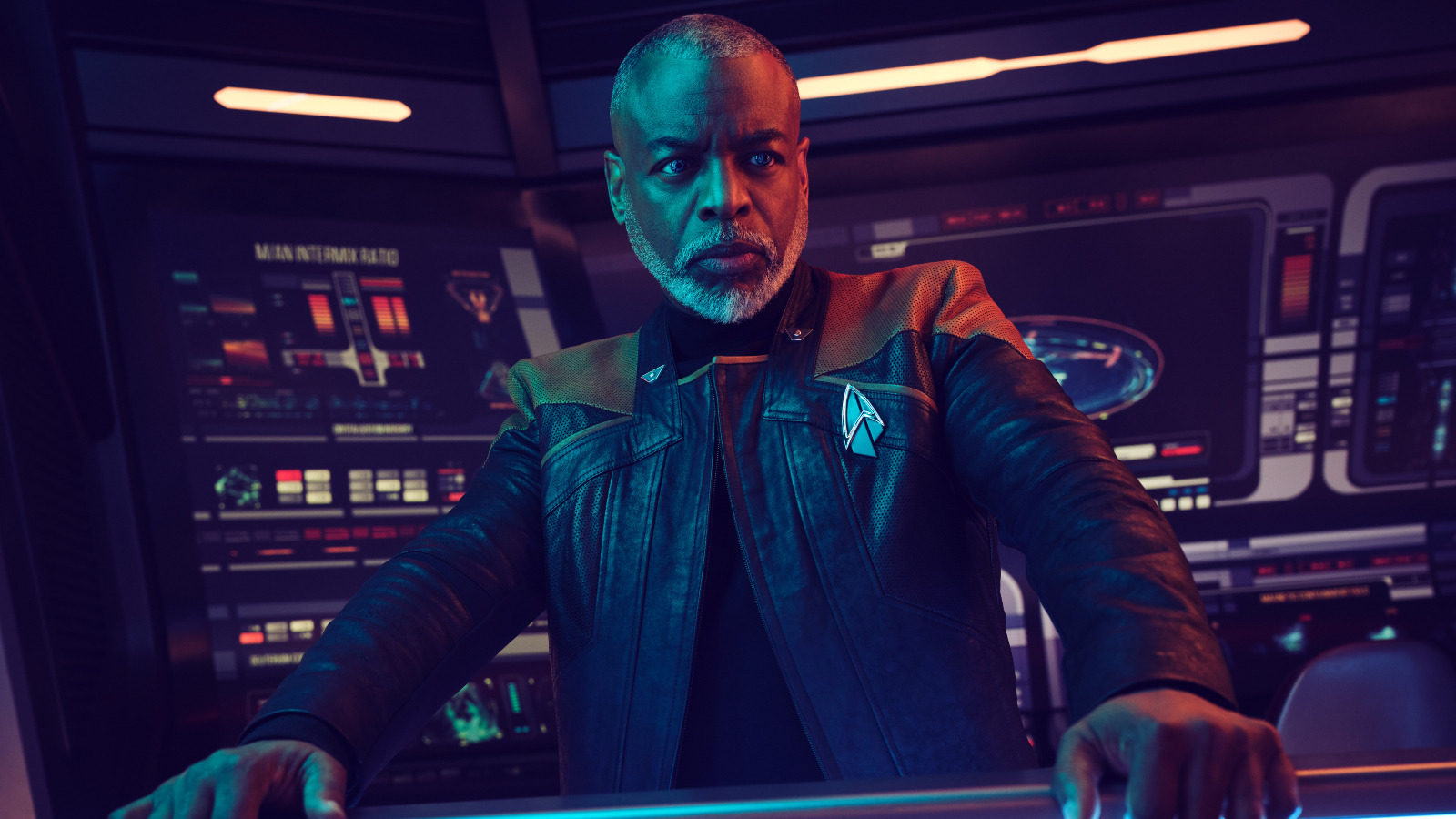 In the timeline of "Picard" — the "official" timeline — Geordi La Forge serves as the curator of a starship museum, working closely with his daughter Alandra. His relationship with Sidney, though, isn't too rosy, and the two have to force a heart-to-heart conversation partway through the season.
When pitching his ideas to his potential actors, Terry Matalas was careful to get each of their individual approval before going ahead with a final draft. After all, he feels that the actors "know their characters better than I do." But that he "was fortunate that, creatively, we were very aligned." Matalas, naturally intimidated in talking to the cast of "Star Trek: The Next Generation" sharply recalls his call with Burton especially, as his ideas — he modestly admitted — deeply moved the actor. He said:
"I remember vividly the Zoom conversation I had with LeVar Burton, where I took him through the 10-episode arc I had envisioned for him […] I pitched to him this big moment at the end of the season, and by the time I was done, there were tears in his eyes. It dawned on me that I just made Geordi La Forge cry with this story. And then I started to cry."
The end of La Forge's arc remains to be seen, but if Burton had that reaction, it seems that everything will work for the best. Not incidentally, to add to the show's dramatic punch, Alandra La Forge will be played by Mica Burton, LeVar's real-life daughter. Not only had Geordi La Forge grown into his future, but so too, it seems, has the actor playing him.
There's beauty to that.