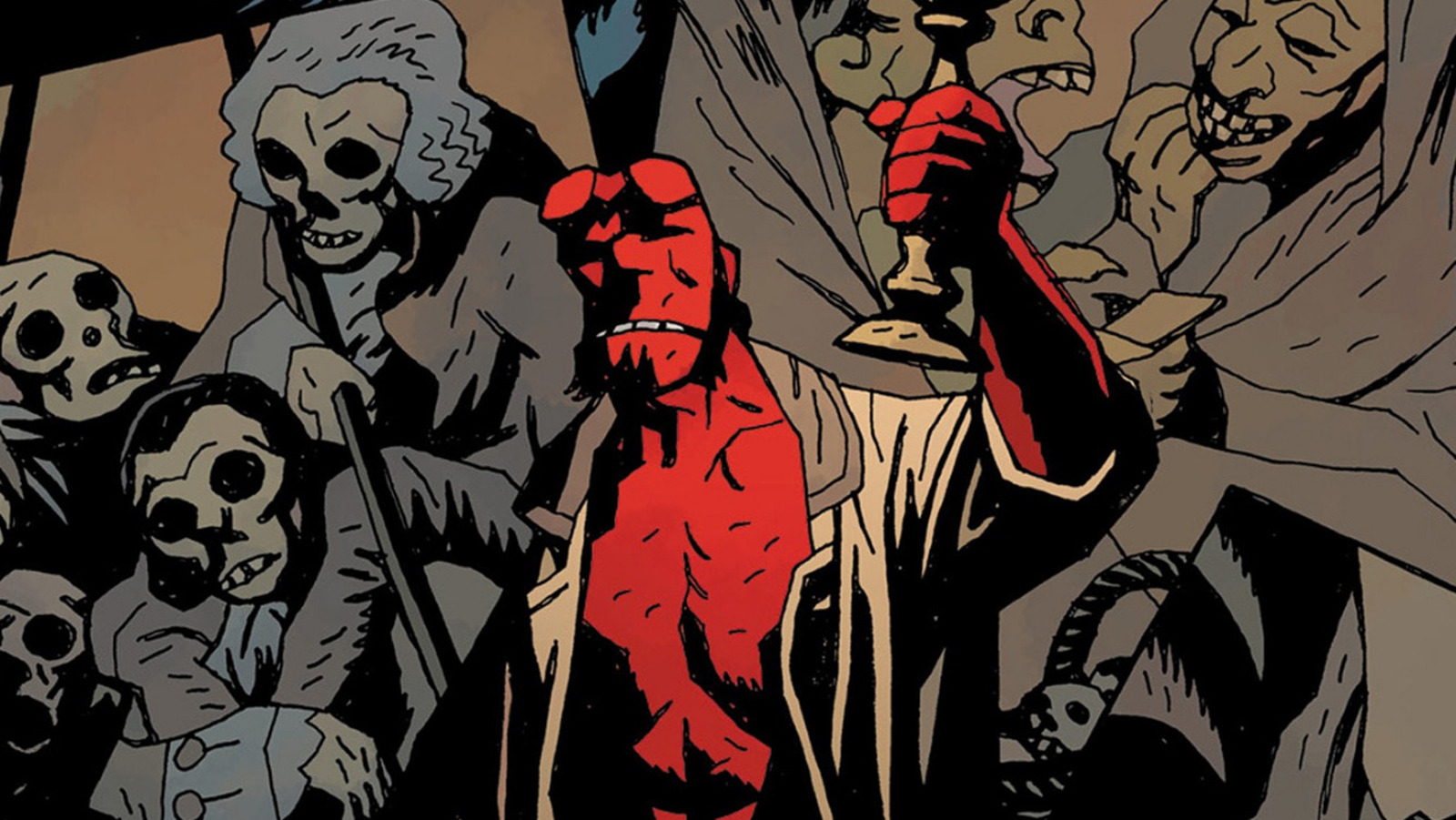 Millennium Media President Jeffrey Greenstein gave potential distributors this pitch (via Deadline):
"'The Crooked Man' is a departure from all previous 'Hellboy' films where Mike Mignola and the creator of the comics will finally shepherd an authentic version of his stories and characters in film form."
You don't have to read too far between the lines to understand the sudden turnaround on this reboot. The 2019 "Hellboy" was a disaster, no two ways about it. Its makers, though, clearly wanted it to spawn sequels, if not a whole cinematic universe. That's why it was loaded with sequel bait, wasting valuable time teasing other characters from Mignola's comics, like Abe Sapien and Lobster Johnson.
A sequel to the 2019 "Hellboy" is out of the question, given the critical thrashing and poor box office returns. Plus, star David Harbour doesn't have fond memories of the experience. However, Millennium, Dark Horse, and Mignola still want a "Hellboy" media franchise, so they're starting over from scratch.
Greenstein believes that, "Brian Taylor is an expert across the board, and I couldn't think of a better person to bring this story to life to show our audience this different and original Hellboy slate of films." I, however, see a director nowhere near the same league as Guillermo del Toro or even Neil Marshall.
Del Toro's never-to-be-completed "Hellboy" trilogy took many liberties with Mignola's source material — from an original storyline in the second movie, "The Golden Army," to pairing Hellboy up with the pyro-kinetic Liz Sherman (Selma Blair). It's been speculated that this is why Mignola now takes a more active role in "Hellboy" adaptations. Indeed, the 2019 "Hellboy" was a clumsy mash-up of comic stories he'd previously written.
"Hellboy" does deserve to be on the big screen, but there's such a thing as being too faithful to the source material.