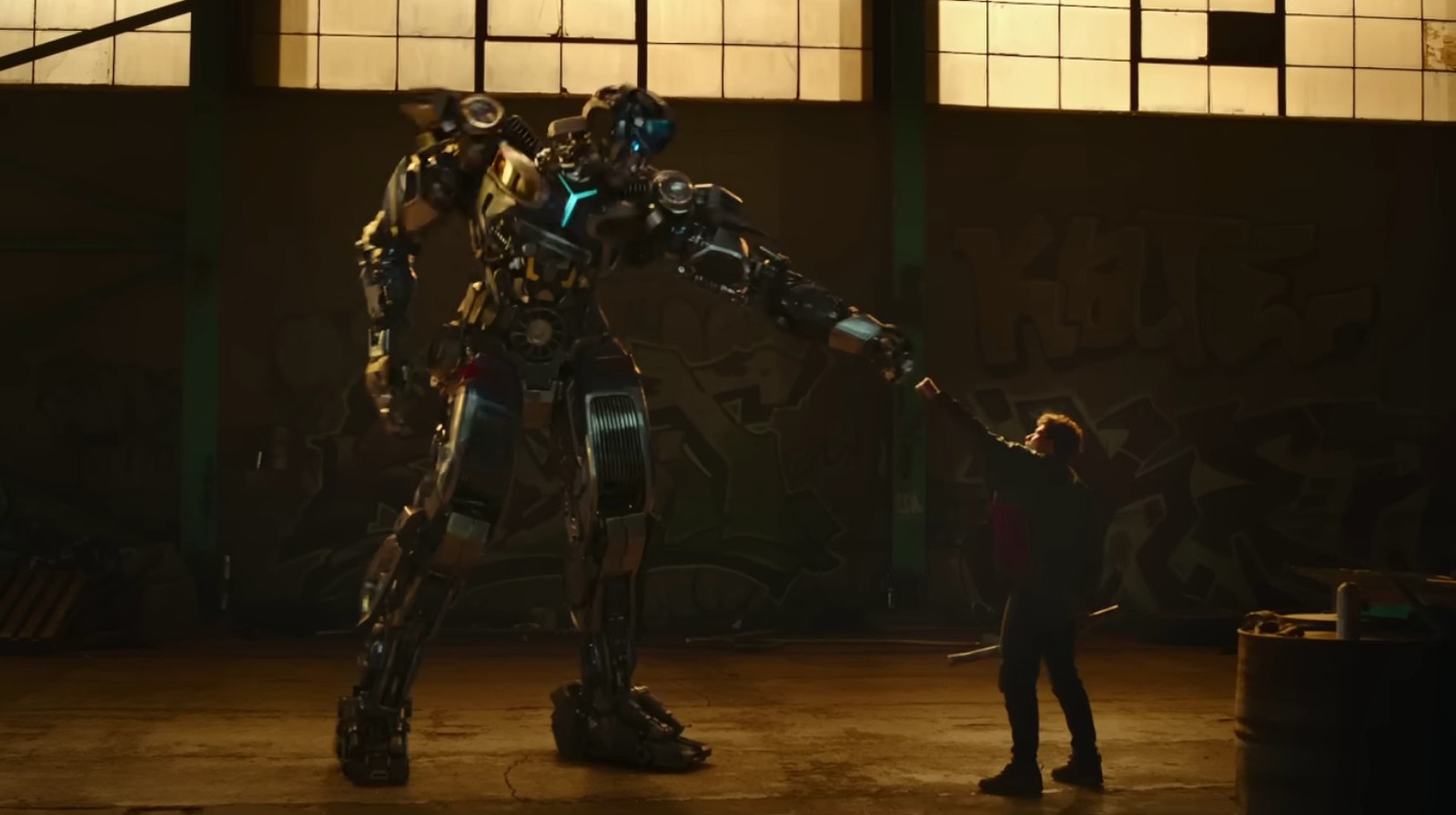 No "Transformers" film has taken place in the '90s yet, though, and Caple thinks it's a great fit for the movie. "We are after 'Bumblebee,' which takes place in 1987," he says, "So on the timeline, 1994 just fit perfectly." Caple, who calls himself "a little bit of a '90s baby," says that he was able to "incorporate what I grew up and watched and learned." He continued:
"It was such a culture shift at the time through music, through hip hop. Like the type of rap. When you start to really do your research, you realize that the early '90s, it's still a little bit like the late '80s. When you get to '94, everything started to change — from the wardrobe, again, from the culture, from the music, from the cars. We start to step away from square, boxy cars, we start to say, 'Hello, curves,' right?' So it was just a different era and I feel like we really captured that in the movie."
Speaking of curvy cars, Caple also revealed at today's panel that Mirage, a new Transformer who will be played by Pete Davidson, will be made from a 1993 Porsche. Davidson is just one new cast member in a movie that also stars Ramos, Fishback, Ron Perlman, Michelle Yeoh, Peter Dinklage, MJ Rodriguez, and more. You can relive the '90s when "Transformers: Rise of the Beasts" hits theaters on June 9, 2023.