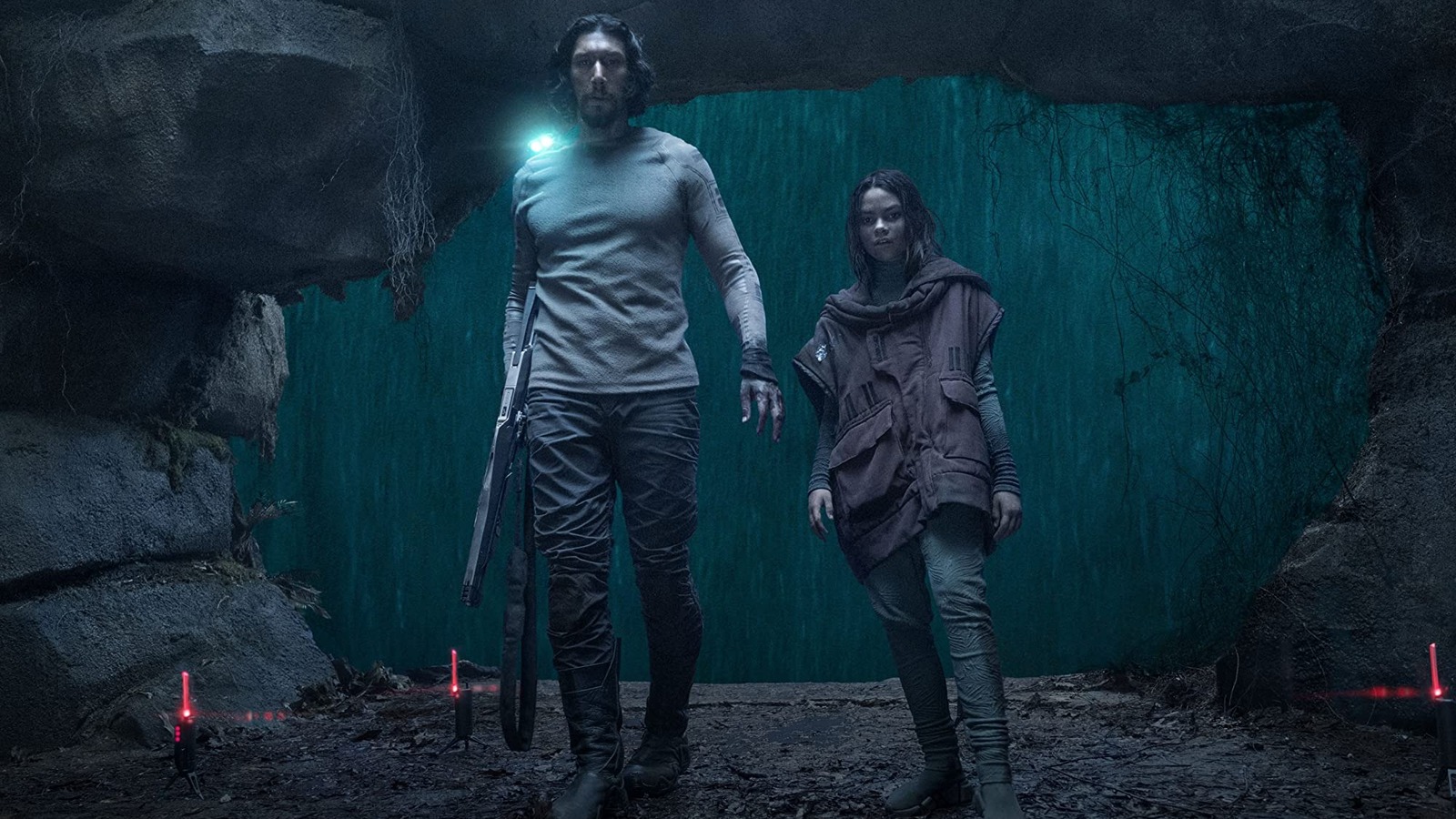 Adam Driver and Ariana Greenblatt's characters are admittedly thinly-drawn in "65," so much so what personality they have comes almost completely from the actors. Still, while their onscreen relationship might feel like a pale imitation of similar ones in other survival adventures (and not just "Jurassic Park," either), Driver and Greenblatt did their part to develop a working chemistry, and it shows in the film. Here's how Greenblatt described the duo's bond:
"Let's say we're both freezing, and we're both over it, and we just want to get some food and go home. We can look at each other for two seconds and know that's how we're feeling. It's a whole different language really, and communicating with your eyes is so special. I'm really happy I got to exercise that."
Their connection not only wound up being the glue that holds "65" together, but it also came into play in a major way during post-production. In a separate interview with SFX Magazine (via GamesRadar+), writers-directors Scott Beck and Bryan Woods revealed they added some key moments to the film during additional photography, many of which Beck admitted were among their "personal favorites" from the entire movie. That included a highly emotional yet mostly wordless sequence that cements Mills as the Joel to Koa's Ellie. (Yes, like almost everyone else on the planet, I've been watching "The Last of Us.")
"That's a scene where you almost could just set up the cameras and let Adam and Ariana just perform," Beck noted. That's basically what he and Woods did, too, and it absolutely works. "65" itself, sadly, is no "A Quiet Place: Dinosaur Edition" quality-wise, but in moments like this one, you can see how it could have been.
"65" is now playing in theaters.