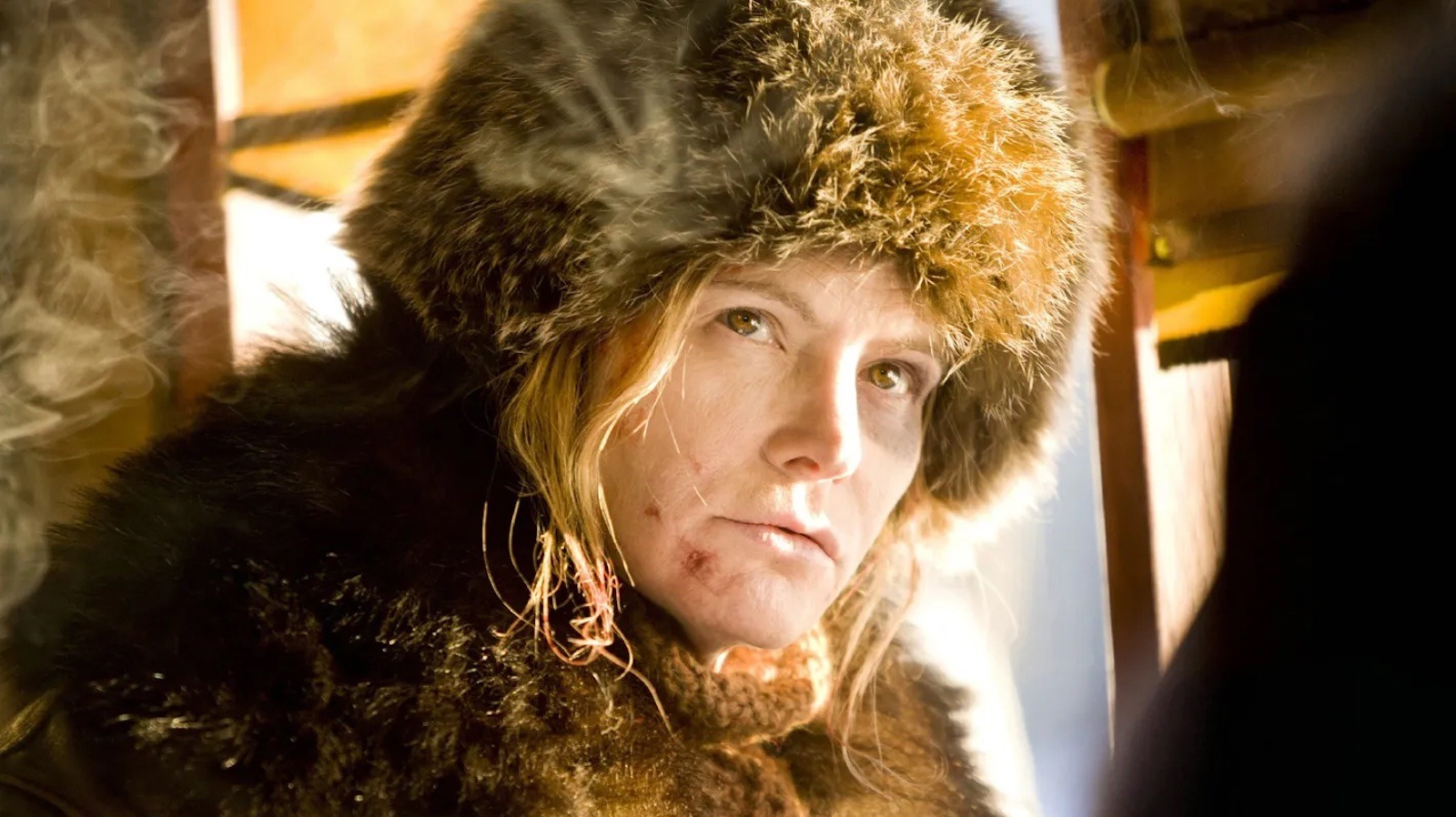 We're just getting to know Jennifer Jason Leigh's Stacy Hamilton in "Fast Times at Ridgemont High" when she's hit on by an older man while waiting tables at Perry's Pizza. She's flattered and nervous. He asks her out, and she shyly acquiesces. Stacy seeks the counsel of her more experienced coworker Linda (Phoebe Cates), who encourages her to follow through and, if it comes to this, lose her virginity. Of course it comes to this, in hideously unglamorous fashion at "The Point," a baseball field dugout; as Stacy's date thrusts away, she grimaces and stares at the random graffiti scrawled on the ceiling. "Surf Nazis." "Disco F**s." Stacy will never unsee these spray-painted missives.
This is the cheapness of innocence writ painfully small, and Leigh gets the worst of it at every turn. She's receptive to the puppy-dog crush of Brian Backer's Mark Ratner, but he lacks confidence. Stacy's made her move; when is he going to make his? An impatient Stacy settles for clumsy sex with Mark's ticket-scalping friend Damone (Robert Romanus) and winds up pregnant. He bails on her abortion, but she follows through with unintended assistance from her brother Brad (Judge Reinhold).
Roger Ebert viewed this as gross mistreatment of a fine actor, but outside of Sidney Flanigan's performance in Eliza Hittman's 2020 masterpiece "Never Rarely Sometimes Always," I can't think of a more piercing portrayal of young womanhood in the U.S. It hurts because it's Leigh. Stacy's navigating the choppy waters of her sexual awakening, and receiving advanced advice from a more worldly friend. Leigh's Stacy is adrift in a world that views her as a good girl or a trophy. She can't grasp this, and we're aggrieved on her behalf. It's a bravura coming-of-age portrayal and an indictment of how we raise our kids. Boys will be boys, and girls will be prey.