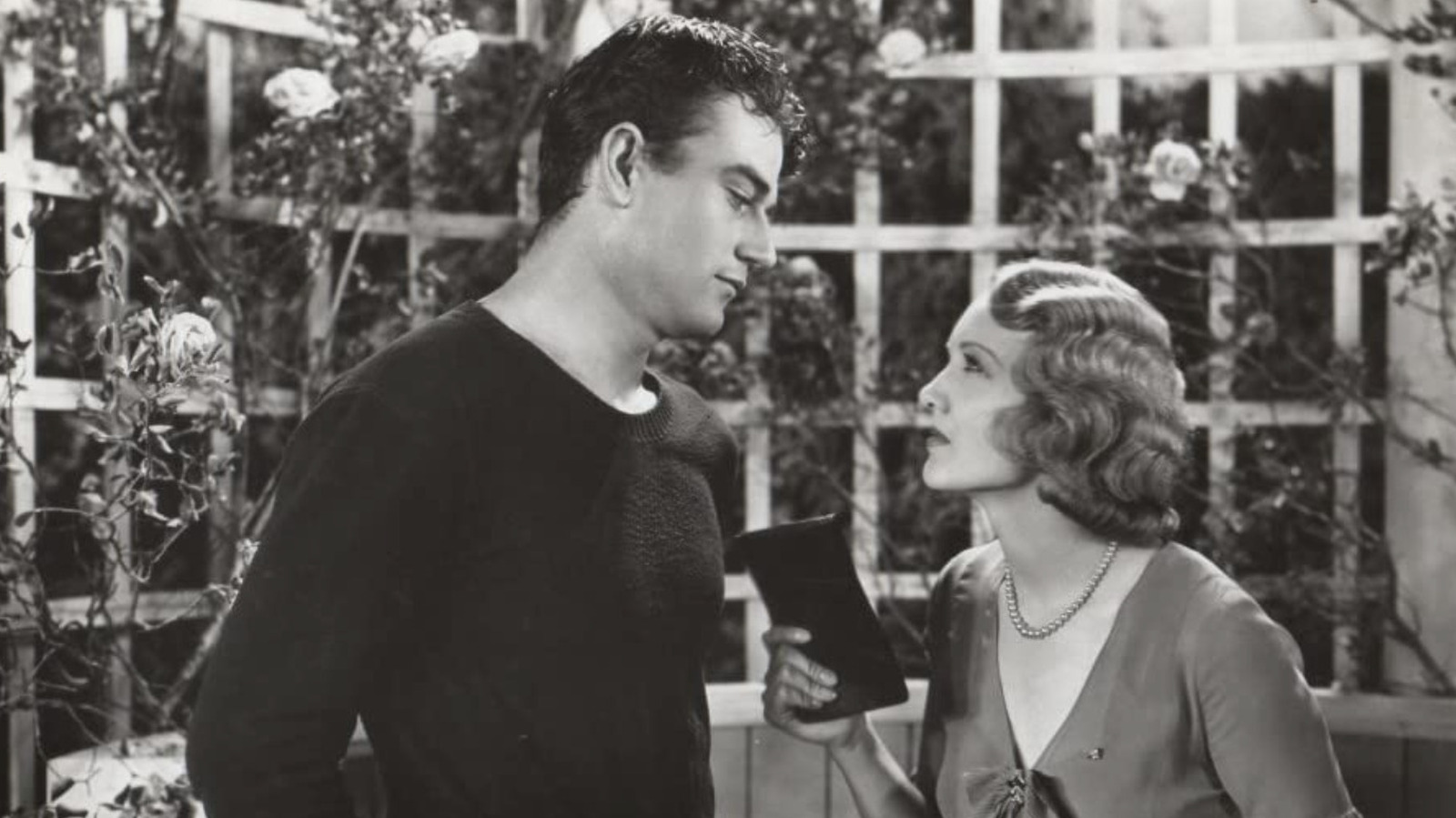 John Wayne was still in school for the first several years of his acting career. Moviemaking was still a relatively green field, and being in a romantic comedy like "Girls Demand Excitement" wouldn't have made Wayne popular on campus.
"I can remember I was going down the street just talking to myself. Thinking, 'Geez, how am I going to face…' You know, most of my friends were still the kids in school," the actor explained. "I just didn't think I could face my fraternity brother if they saw this picture." Thankfully, Wayne's embarrassment was very short-lived and his career took a turn soon after. "Luckily they put me in those quicky Westerns," Wayne said, "and I developed a beautiful life then for about 10 years of hunting from September to March and doing the four-and-a-half and five-day pictures."
Even during this blissful period of Duke's early life, he still hadn't achieved mainstream success. He was starring in Westerns, but they weren't exactly what one might call serious acting jobs. Cowboy movies like "Riders of Destiny" in 1933 and "Westward Ho" in 1935, for example, featured Wayne in a totally unexpected archetype.
"They made me a singing cowboy," he admitted to Playboy in 1971 (via The Wrap). "The fact that I couldn't sing — or play the guitar — became terribly embarrassing to me, especially on personal appearances." But it wasn't vanity that deterred Wayne from singing cowboy roles — it was disappointing his young fans.
"Every time I made a public appearance, the kids insisted that I sing The Desert Song or something," Duke explained. "But I couldn't take along the fella who played the guitar out on one side of the camera and the fella who sang on the other side of the camera."