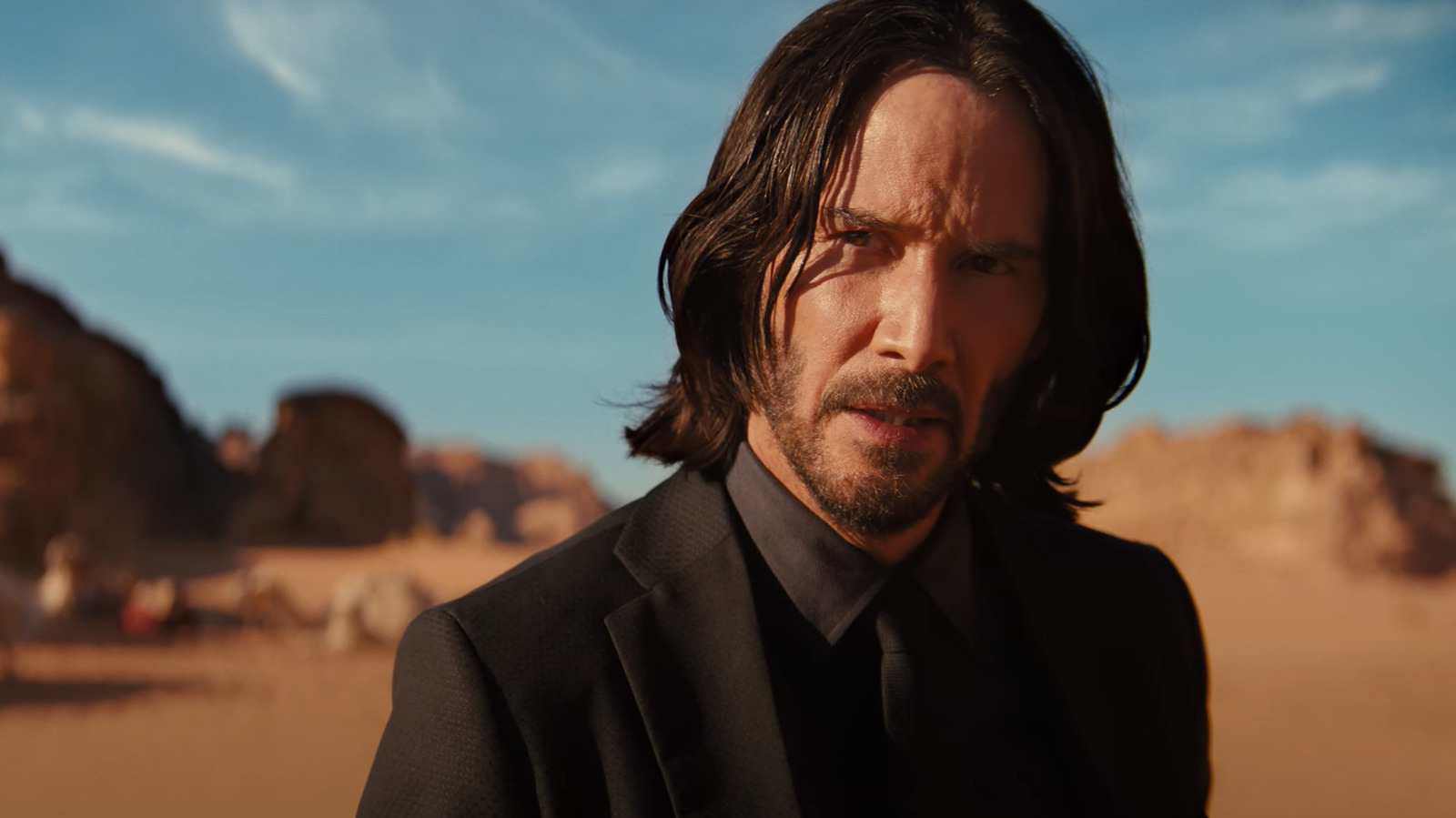 "John Wick: Chapter 3 — Parabellum" takes place just after the second film finishes, and anything Reeves and the stunt team couldn't fit into the first two installments was all on the table. During production, Reeves referred to some of the big moments as checking off some of the stunts and scenarios on his wish list. "I thought it would be cool if John Wick escaped on a horse, so we got John Wick riding some horses, fighting with some horses," Reeves told Collider. That horse fight incorporated swordplay, motorcycle stunts, and high-fire gun blasting that leapt over the already high bar for "John Wick"-style action up to that point.
The wish list also allowed for some opportunities to have Wick gallivant across the globe and reveal more about the mysterious High Table, all at once:
"We're really fans of the world. I love the character, so I was like, 'How do we get John Wick on a dune?' We came up with an idea. We're opening up the idea of the 'High Table,' the world, the levels, architecture. If "1″ and "2″ were The Continental, and we kind of started to hear about the 'High Table,' and now we're going deeper into the 'High Table.'
Between Reeves and director Chad Stahelski, the list of high-stakes scenarios shows no signs of slowing down, given that "John Wick: Chapter 4" will feature a show-stopping showdown in Paris with the famed Arc de Triomphe as the backdrop. A fifth entry is practically guaranteed, so it will be interesting if Reeves can keep coming up with ways to surprise audiences. Regardless of how the rest of the series plays out, Reeves has already given us some truly awe-inspiring action set pieces for the ages.