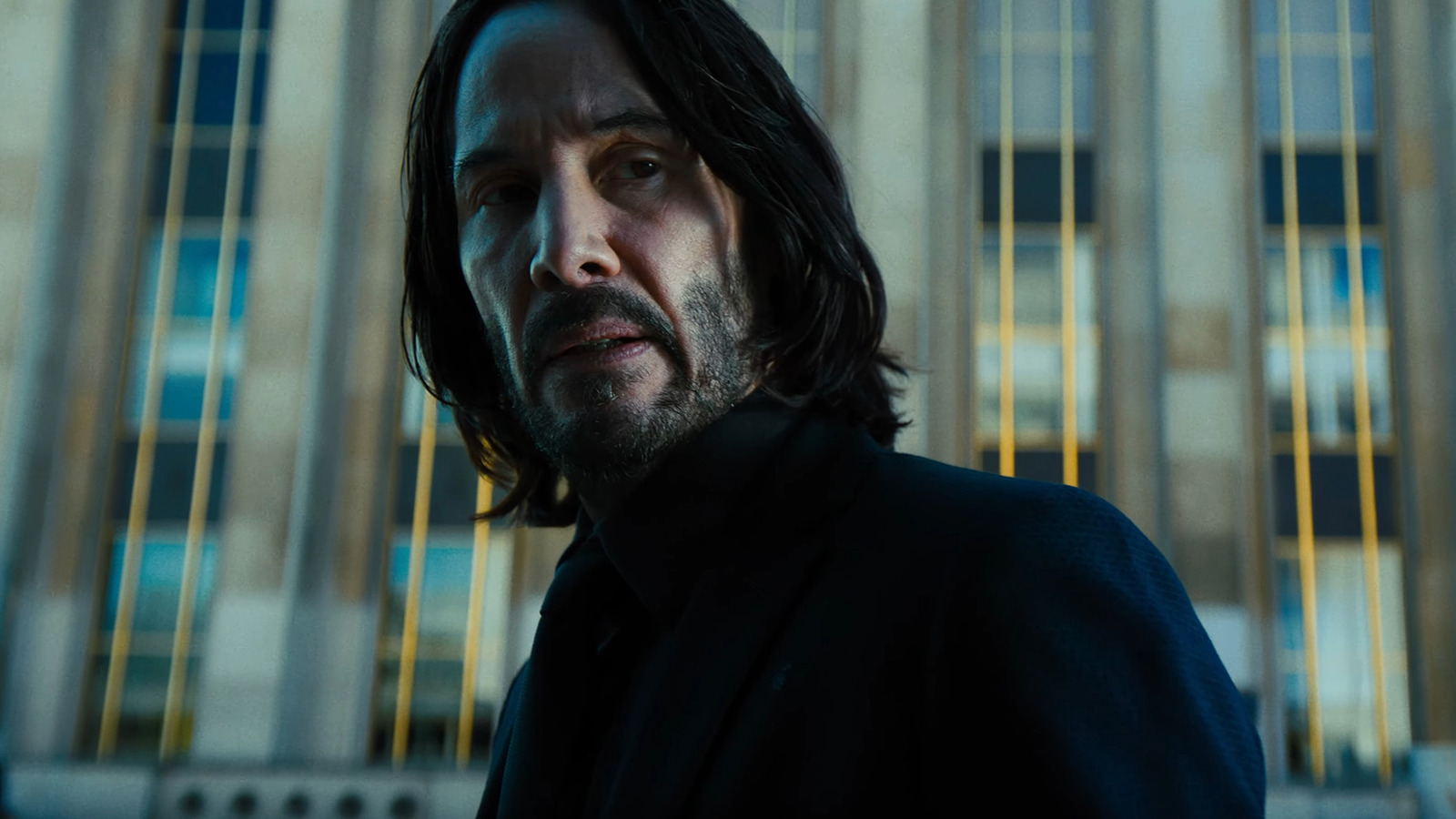 Formidable as he is, the Baba Yaga's got his work cut out for him in "Chapter 4." The new film is not shy at all about its body count, and John is taking absolutely no prisoners this time around. The "Chapter 4" trailer oscillates between that stunning night club fight, a fiery brawl between John and Tracker (Shamier Anderson), and a brief — but no less exciting — tease of Donnie Yen's swordsmanship as Caine. But there's also the matter of that high-speed chase down the streets of Paris, which will culminate in a bonkers showdown at the Arc de Triumph.
John will face off with the Marquis' right hand, Chidi (Marko Zaror), and fortunately, he won't be alone. Lest we forget that John Wick is, above all, a dog person, he'll get an assist from a brand new furry friend in "Chapter 4." To be honest, this particular pup looks a bit like Tracker's dog, from the first trailer. That news doesn't bode well for Tracker himself, but who knows: Maybe he and John will end up working together at some point? There's not really room for friendship in the world of contract killing, but if we've learned anything from this series, it's that you don't bet against John Wick.
"John Wick: Chapter 4" blasts into theaters on March 24, 2023.