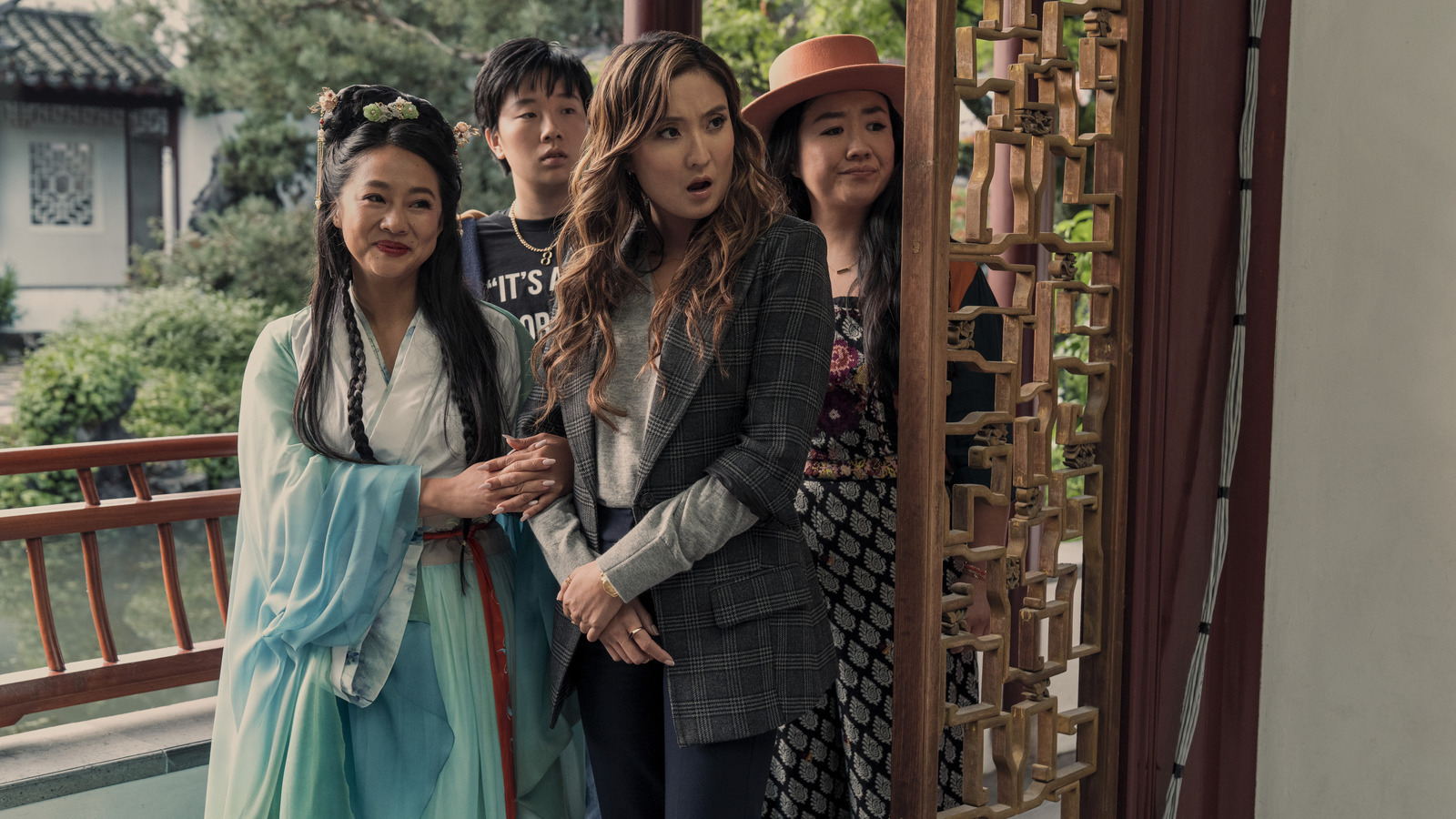 Much to discuss there. The general setup seems like it carries some familiar beats to road trip comedies we've seen. That said, it goes over the top and way off the rails in short order once the group at the center of the film makes their way to China. Drugs, sex, the search for a birth mother, and plenty of other shenanigans make this look like a studio comedy worth turning up for. As for the specifics, the official synopsis reads as follows:
The hilarious and unapologetically explicit story of identity and self-discovery centers on four unlikely friends who embark on a once-in-a-lifetime international adventure. When Audrey's (Ashley Park) business trip to Asia goes sideways, she enlists the aid of Lolo (Sherry Cola), her irreverent, childhood best friend who also happens to be a hot mess; Kat (Stephanie Hsu), her college friend turned Chinese soap star; and Deadeye (Sabrina Wu), Lolo's eccentric cousin. Their no-holds-barred, epic experience becomes a journey of bonding, friendship, belonging, and wild debauchery that reveals the universal truth of what it means to know and love who you are.
Cherry Chevapravatdumrong and Teresa Hsiao penned the screenplay. To add further fuel, Seth Rogen and Evan Goldberg, of "Superbad" and "The Boys" fame (amongst many, many other things) are on board as producers alongside James Weaver, Josh Fagen, and Teresa Hsiao. Meanwhile, the ensemble cast is also quite stacked as it also includes Ronny Chieng ("M3GAN"), Desmond Chiam ("The Falcon and the Winter Soldier"), Alexander Hodge ("Insecure"), and Chris Pang ("Crazy Rich Asians"). Needless to say, this is probably well worth putting on your radar.
"Joy Ride" is set to hit theaters on July 7, 2023. In the meantime, be on the lookout for our review following the premiere at SXSW.