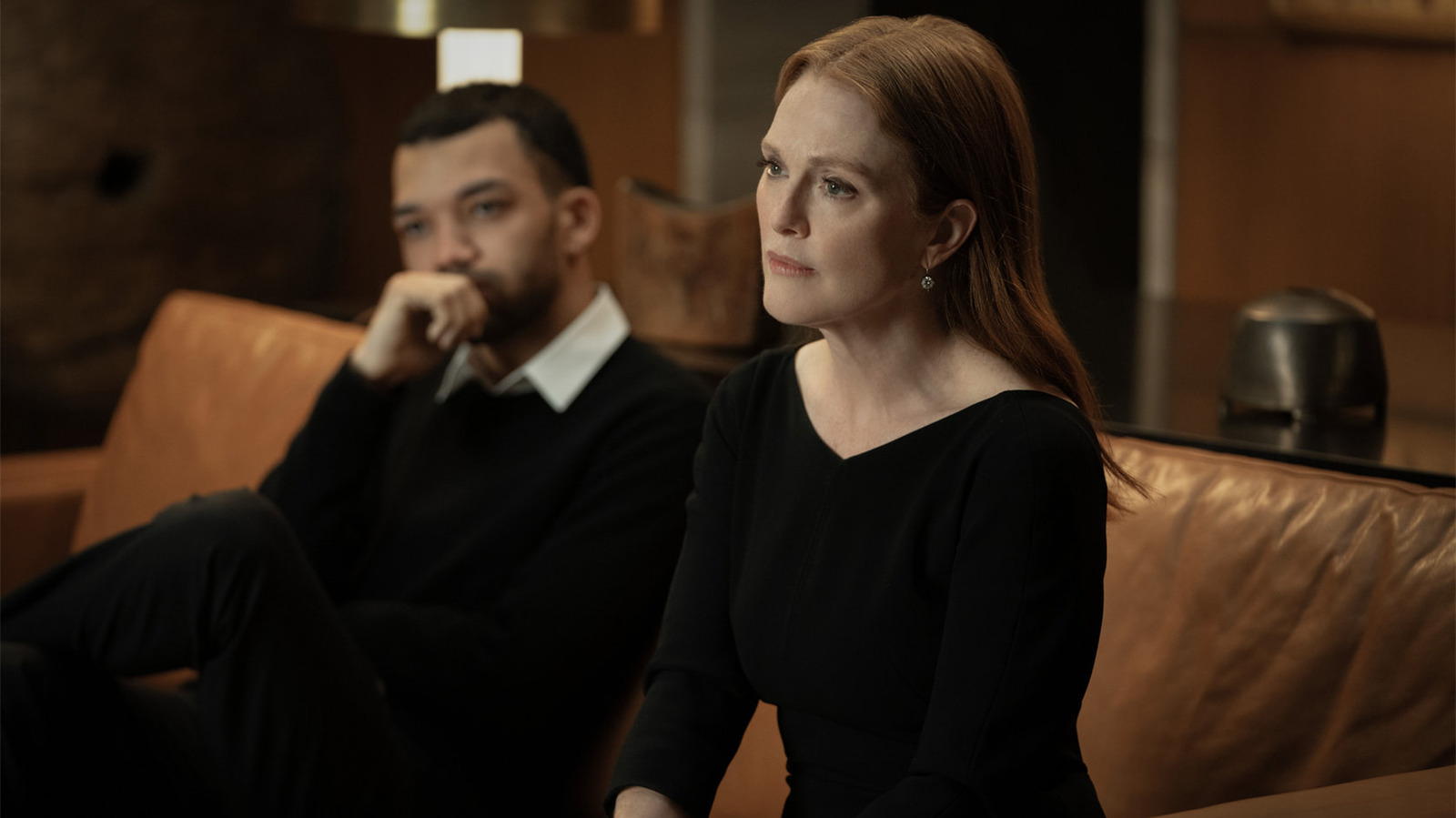 With the main leads Julianne Moore and Sydney Sweeney in place, production on "Echo Valley" is ramping up in anticipation of an official start later this summer. The film will be directed by Michael Pearce (2017's "Beast," the Riz Ahmed-starring Prime Video film "Encounter") from an original script by Brad Ingelsby, produced by Ridley Scott and Michael Pruss' Scott Free Productions and Kevin Walsh's The Walsh Company. Ingelsby's work on "Mare of Easttown" certainly speaks for itself, earning HBO a whopping 16 Emmy nominations and lending a prestige air to Apple's collaboration with him on "Echo Valley."
Apple has been collecting high-profile filmmakers and acting talent in recent months, from Martin Scorsese's "Killers of the Flower Moon" adaptation to a Jon Watts-directed film reuniting A-listers Brad Pitt and George Clooney to Ridley Scott's "Napoleon" film, starring Joaquin Phoenix. This upcoming Moore/Sweeney vehicle is only the latest buzzy production that will no doubt receive all the marketing muscle the streamer has at its disposal. Moore is most recently coming off "Sharper," Jesse Eisenberg's directing debut "When You Finish Saving the World," and 2021's "Dear Evan Hansen." Sydney, of course, is most well-known for her role on HBO's "Euphoria" series, with Sony's comic book movie "Madame Web" next on her busy schedule.
Keep a close eye on /Film for more updates on "Echo Valley" in the months ahead.