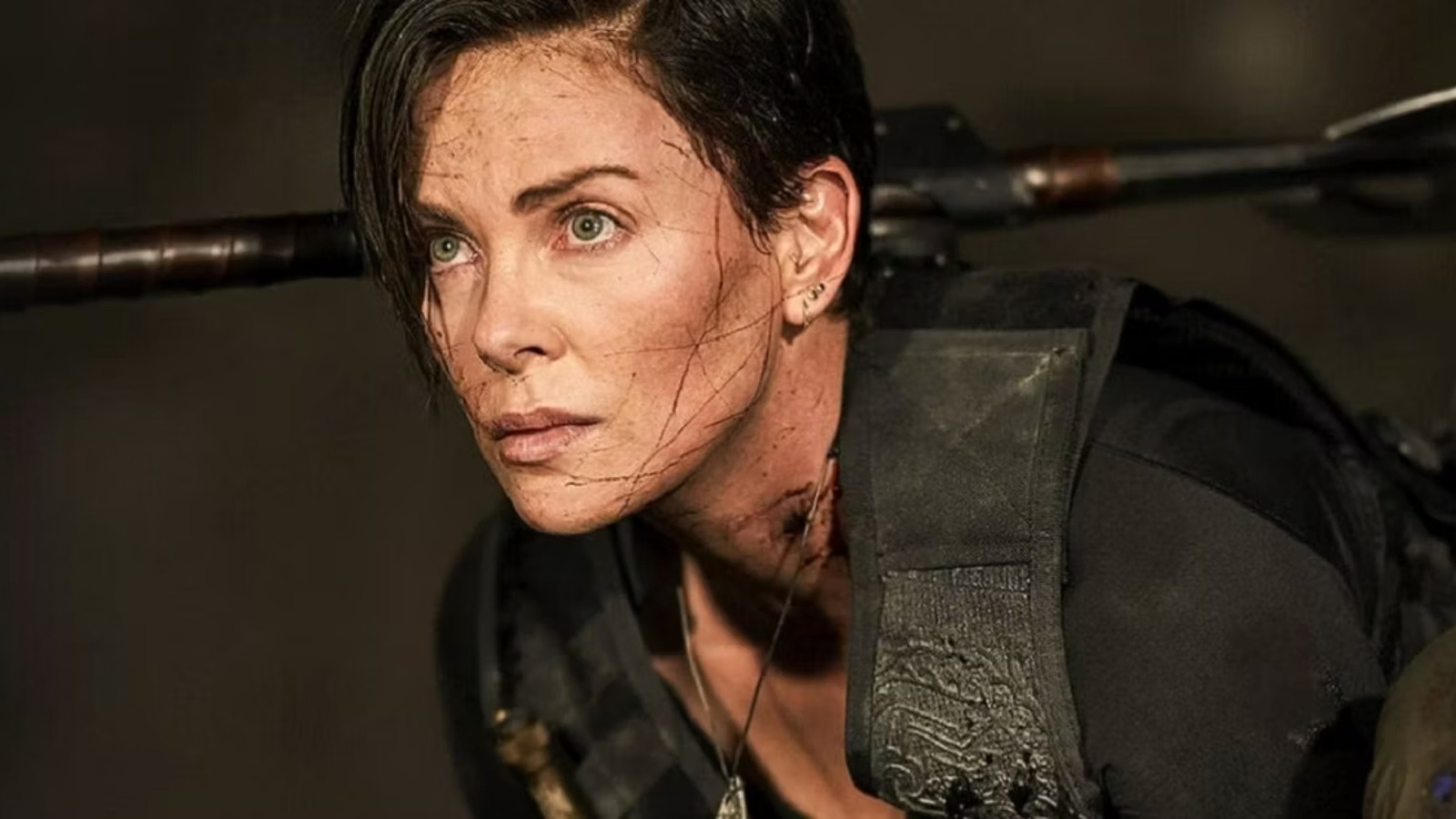 From Theron's comments on the heels of the release of "Atomic Blonde," her newfound dedication to hands-on action even inspired Reeves to dig a little deeper during training for "John Wick: Chapter 2." "We had a lot of like, you know, smack talk. We did a lot of that," she admitted. Anyone who has trained in martial arts before can attest to the fact that, sometimes, it's hard to turn that part of your brain off. Everyone becomes a target, in a sense.
To inspire herself to push the limits, it sounds like Theron couldn't help imagining how she would be able to defeat the "John Wick" star. "I would have stupid moments where I would think I could actually tackle him and pin him down," she recalled. "He would just try to, in a very sweet way, entertain my complete stupidity and allow me to kind of pin him down."
It sounds like it was a smart decision to have Theron and Reeves subtly spurring each other on with a little friendly competition. "Charlize would look over, and Keanu would look over, and they'd train a little bit harder to push themselves," said Sam Hargrave, the second-unit director and stunt coordinator for "Atomic Blonde." Theron's efforts paid off in a big way, especially in the unforgettable one-take staircase brawl in "Atomic Blonde" that's now considered one of the best action sequences of the last decade. With Theron poised to keep her own immortal franchise going with Netflix's "The Old Guard 2," it may be some time before we ever see Reeves and Theron facing off against each other. However, Uma Thurman has joined the cast of "The Old Guard 2," so maybe The Bride from "Kill Bill" will trade a few punches with Theron if we're lucky.