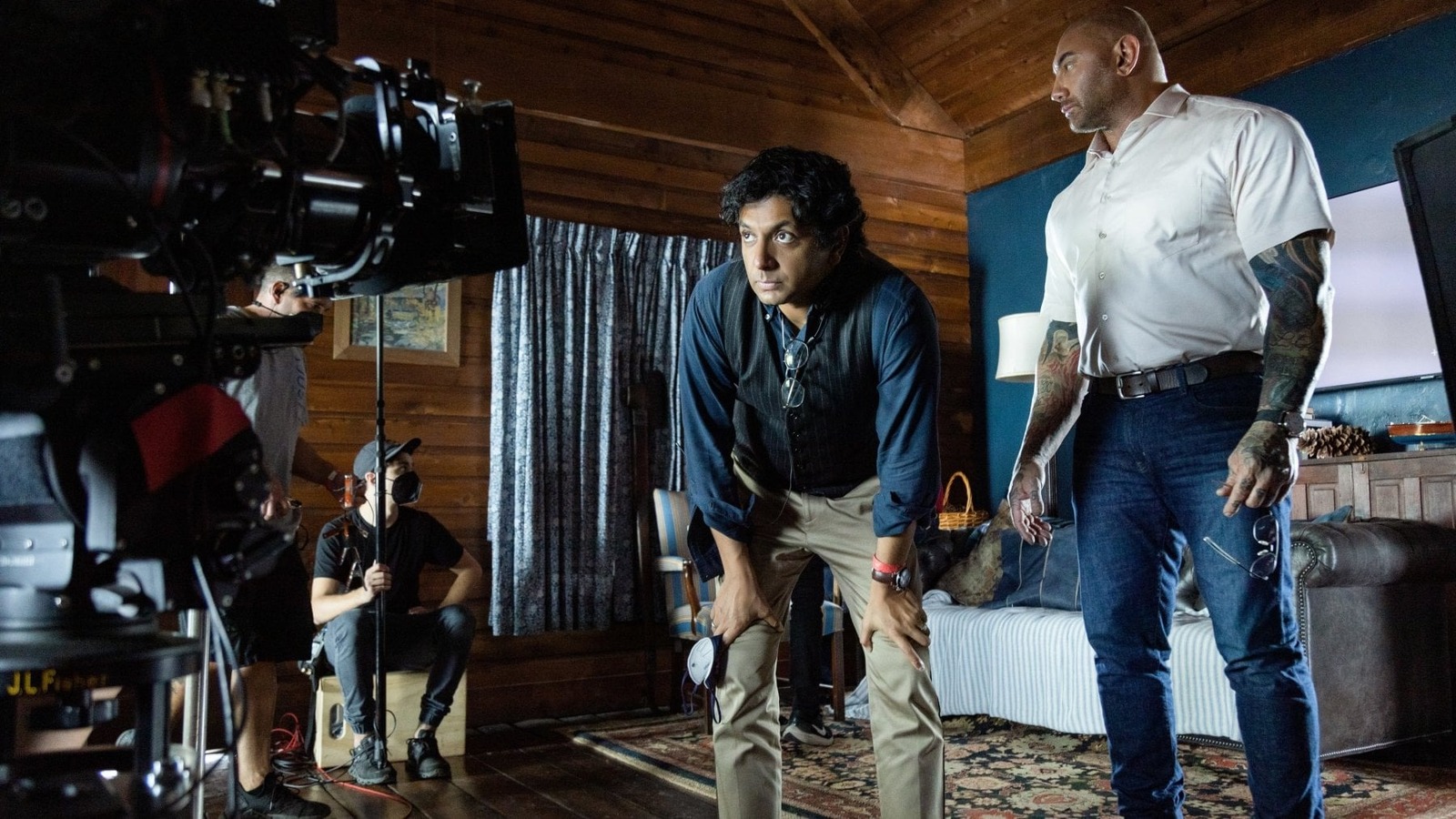 "The Sixth Sense" wasn't Shyamalan's feature film debut, but it did kick off a three-film run with "Unbreakable" and "Signs" that represents one of the filmmaker's go-to narratives: taking a fractured family, putting the screws on them in unbearably tense circumstances, and seeing how they come through the other side.
"Knock at the Cabin" represents his most effective return to that earlier thematic concern (though with admirable stops along the way with 2021's "Old" and even the Apple TV+ series "Servant"), focusing on the family made up of Eric (Jonathan Groff), Andrew (Ben Aldridge), and their adopted daughter Wen (Kristen Cui) navigating a harrowing and traumatic experience at the hands of four strangers claiming to have shared visions of future destruction. Though based on the novel "The Cabin at the End of the World" by Paul Tremblay, making this a departure for a filmmaker who has largely avoided adaptations, it's clear why this premise appealed so strongly and made such a natural addition to his oeuvre. Just as "The Sixth Sense" used ghosts to bring a mother and her troublesome son to a deeper understanding of each other, "Unbreakable" united an estranged father and husband with his family through superheroics, and "Signs" resorted to an alien invasion to forge a family unit torn apart by grief, "Knock at the Cabin" argues that only the purest familial love can save the world from an impending apocalypse.
In vintage Shyamalan fashion, however, the point of these stories is never the horror alone; it's about how the ordeal changes our protagonists, forces them to shift their perspectives, and ultimately make choices in the end that they never would've even conceived of doing in the beginning. Forget plot twists; the best Shyamalan movies have always been defined by family.