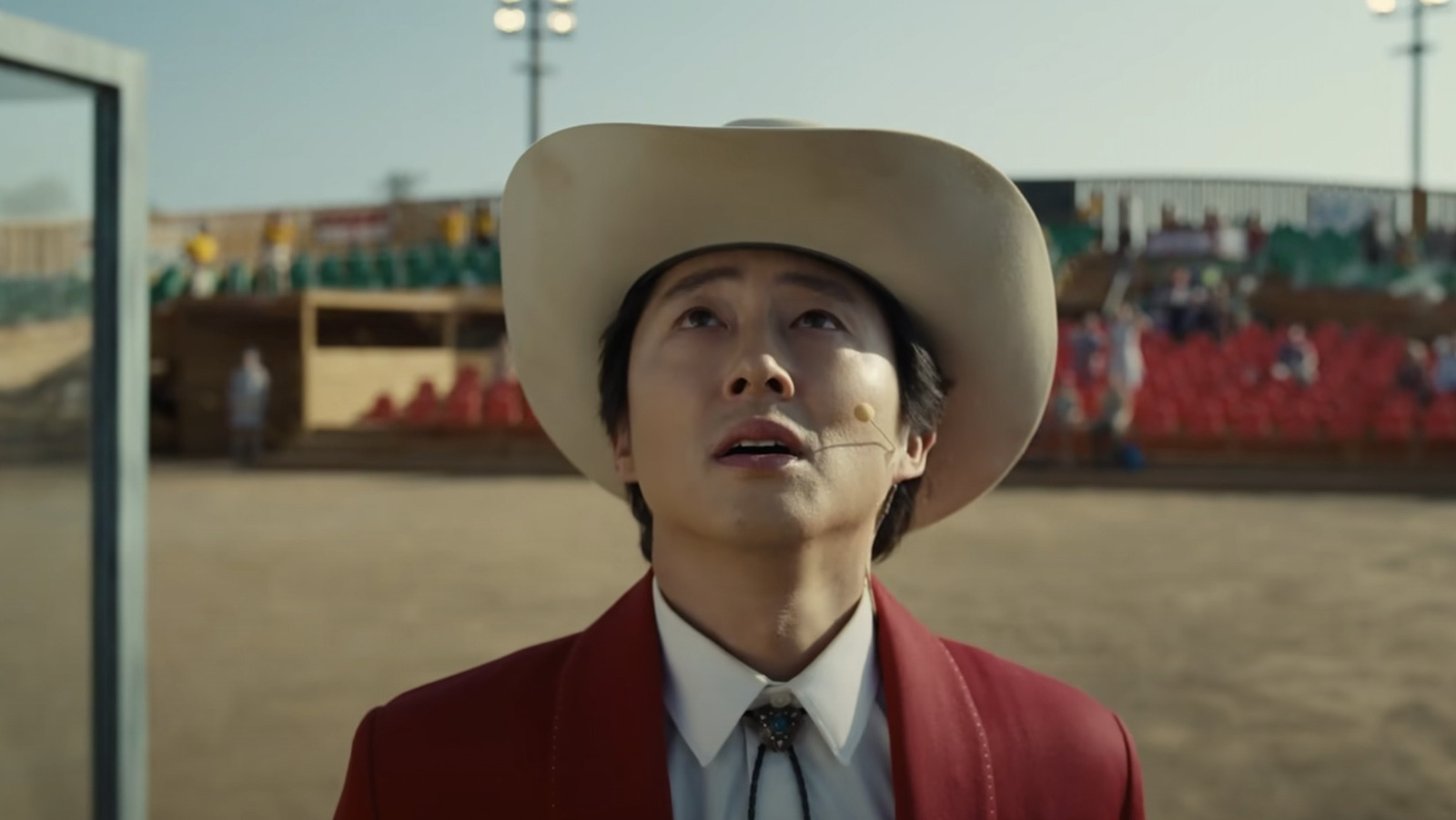 Yeun Nation, rise up! All signs are pointing towards the incredibly skilled performer getting ready to take his talents to the MCU and make a lasting impression. After finally parting ways with AMC's flagship "The Walking Dead" series, Steven Yeun has gone on to carve out a fascinating career path that has rewarded those viewers who have come along for the ride. After working with (and flourishing under) filmmakers such as Bong Joon-ho, Boots Riley, Lee Isaac Chung, and Jordan Peele, it appears that the actor is set to make what may be his biggest splash yet.
"Thunderbolts" is directed by Jake Schreier ("Dave," "Paper Towns") from a script by "Black Widow" screenwriter Eric Pearson. While there are no details yet about Yeun's specific character (such as whether he will play an established comic book character or an original invention), the plot of the film remains even more hazy. Traditionally, the comic book storyline has followed a group of ne'er-do-wells compelled to accomplish a series of missions at the government's bidding. The movie has long been held up as one of the more significant installments of the MCU in the years ahead, which is certainly backed up by recruiting someone of Yeun's stature to the project.
"Thunderbolts" will hit theaters on July 26, 2024. Keep a close eye on /Film for more updates on this film as they come in.