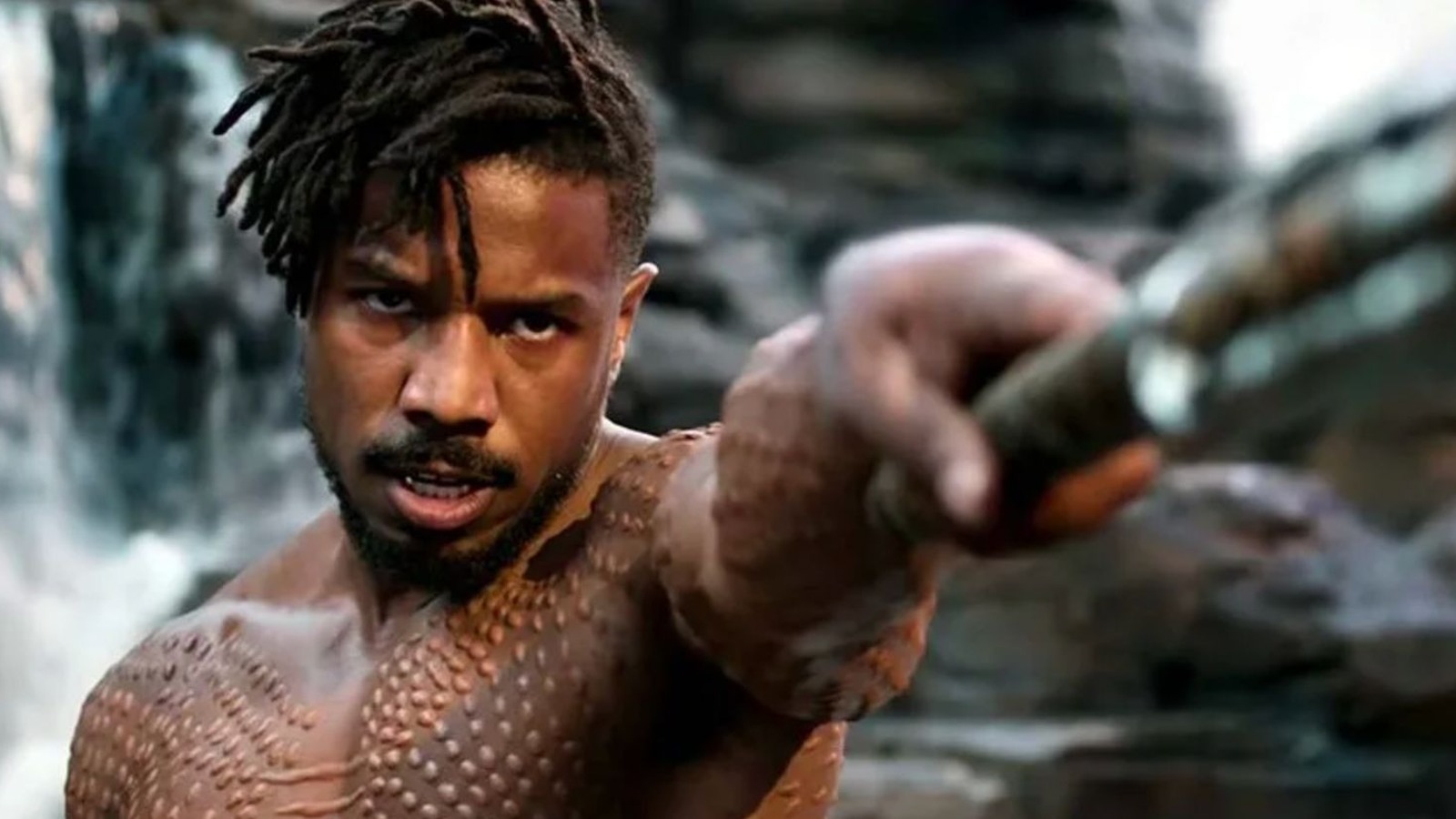 Michael B. Jordan's surprising return in "Black Panther: Wakanda Forever" comes after Shuri (Letitia Wright) is seen visiting the Ancestral Plane. In the time leading up to the film's release, Jordan was questioned several times about the odds of Killmonger returning … but he remained tight-lipped and didn't give much of a response. Turns out the actor had been bluffing all this time.
Of course, he's in "Black Panther: Wakanda Forever," and his new residence in the Ancestral Plane makes us wonder how often we will see him in the MCU. The actor exclusively spoke with Extra, detailing how he kept up with the lies Marvel needed him to tell.
"I had to lie to my family over here. I had to lie to everybody out here… I had to just keep it under wraps … When you're dealing with Marvel and stuff like that, you know the routine. So you just gotta, you know, deny, deny, deny, deny, deny until the end of it, yeah."
In "Black Panther," Jordan played Killmonger, a cousin to King T'Challa, an ambitious revolutionary who aimed to overthrow the Wakandan king and avenge his father's death. After a life of violence, Killmonger is defeated and killed in a battle against T'Challa. In his final moments, he makes amends, dying peacefully by his cousin's side, watching the mesmerizing Wakandan sunset. Seeing the actor reprise the role in "Wakanda Forever" was quite a surprise for fans — after the first film had already offered a definitive conclusion.
If there's anything we learned from Jordan's cameo, it is that nothing in the MCU lasts forever. Here's hoping we can see him as Killmonger again in the future.