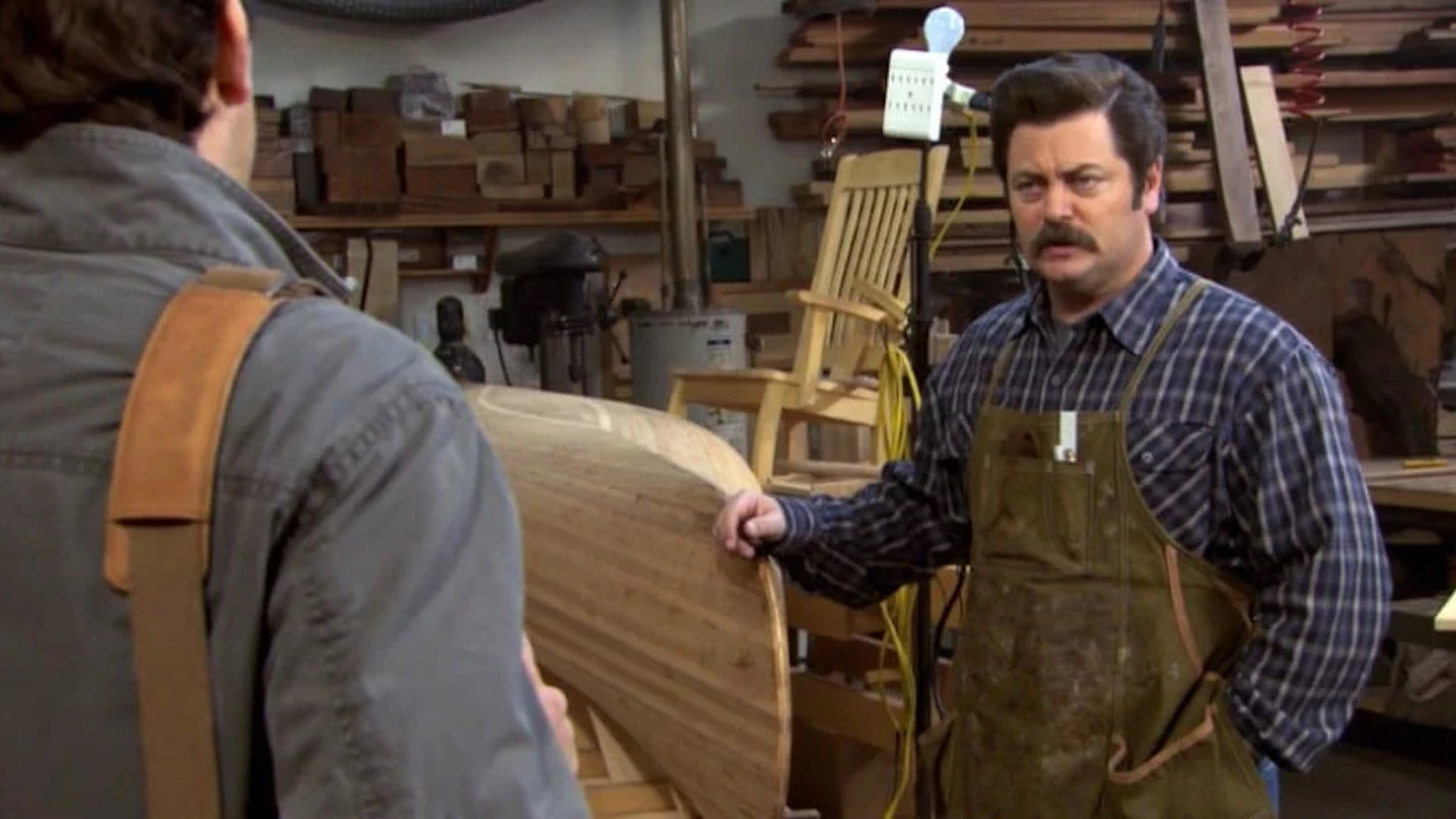 Beyond Offerman practically being born to play the sensitive loner "The Last of Us" needed, there's another connection his woodworking hobby has to him getting cast in "The Last of Us." Turns out, his woodshop sponsored a little league team for some years and it just so happens that "The Last of Us" writer and showrunner Craig Mazin's son was on that team.
In the very same Empire interview, Offerman is quoted as saying that for a long time, he knew Mazin as just one of his "baseball dads" until it was brought to his attention that Mazin was "the 'Chernobyl' guy."
Later on, when Mazin reached out to Offerman for the part of Bill, he almost had to pass because of scheduling conflicts. Ultimately, Offerman left the decision up to his wife, actress Megan Mullally, who all but insisted her husband prioritize "The Last of Us" after reading the script for the episode.
Originally, Bill was supposed to be played by Mazin's "Chernobyl" actor Conn O'Neill, but he had to drop out due to his "Our Flag Means Death" schedule. O'Neill is a wonderful performer and I'm sure he would have put his own unique spin on the character of Bill, but I think it's safe to say that this is a role so perfectly suited for Nick Offerman that the right guy ended up in this role.