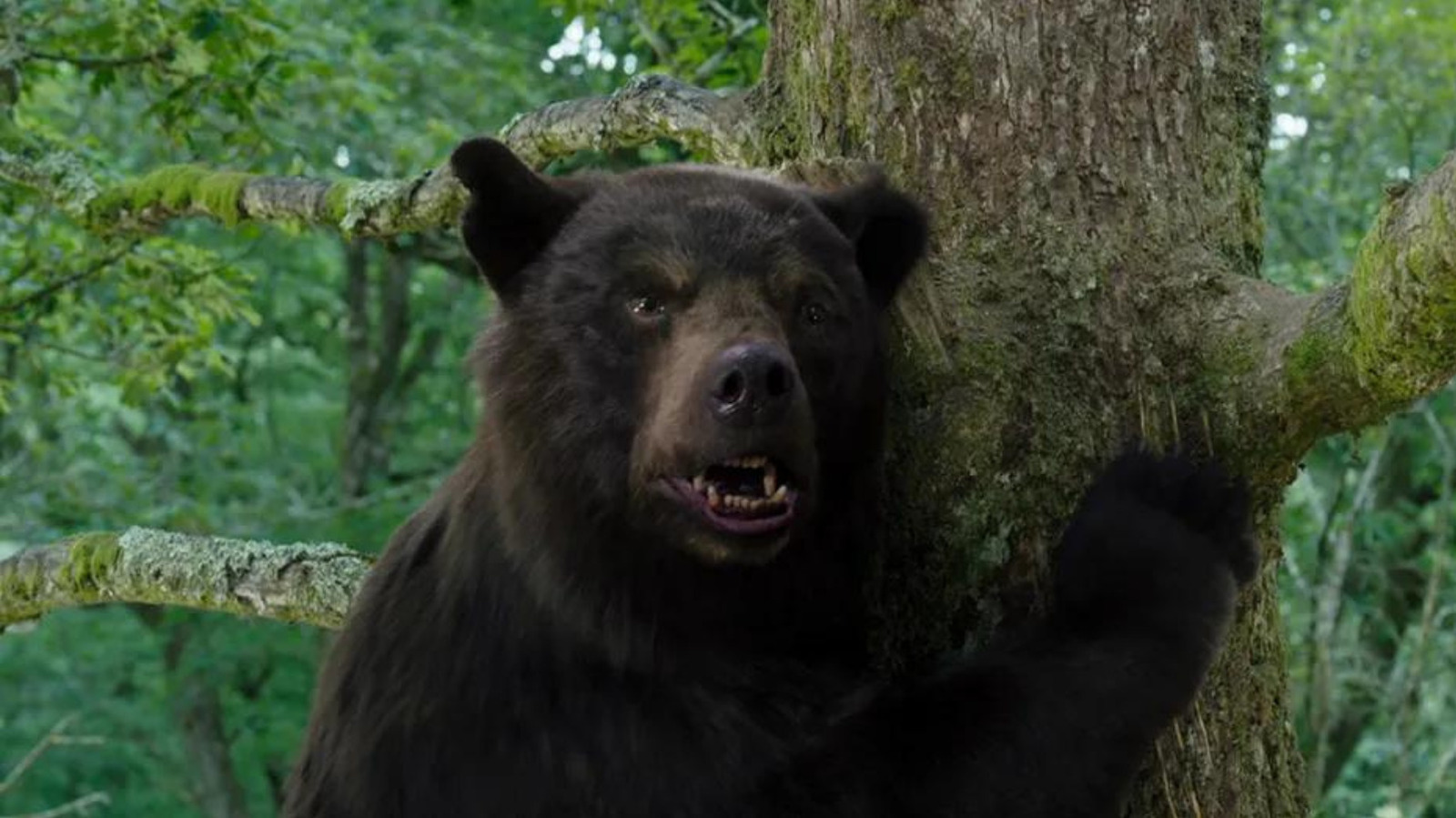 While it's unclear whether an unrated cut of "Cocaine Bear" will ever surface, you don't actually have to wait long to see the gruesome results Banks teased. Fangoria actually included an uncensored photo of the Olaf prosthetics on the cover of their latest issue, Vol. 2 Issue #18. While not taking center stage on the cover, we get to see just what the bear did to that poor hiker, and man, is it gnarly. How do we know for certain that this is the cut corpse? The answer is its red bandana, which the hiker sports throughout the film.
Surprisingly, Olaf's mauling might not have been cut due to studio or MPAA interference. As Banks suggests in the Entertainment Weekly interview, these cuts may have been made to simply improve the story.
"At the very end of the process, we ended up cutting back on a few shots of gore in the third act of the film," she explained. "I just felt at that point the audience was on more of an emotional journey and I didn't want to distract from it."
The good news is that — as you likely know if you're reading this piece — that didn't mean all the nasty gore was cut from that pivotal third act. Come on, we got to see Ray Liotta's intestines get torn out by bear cubs! That more than makes up for Olaf's death reveal being altered, at least in my opinion.