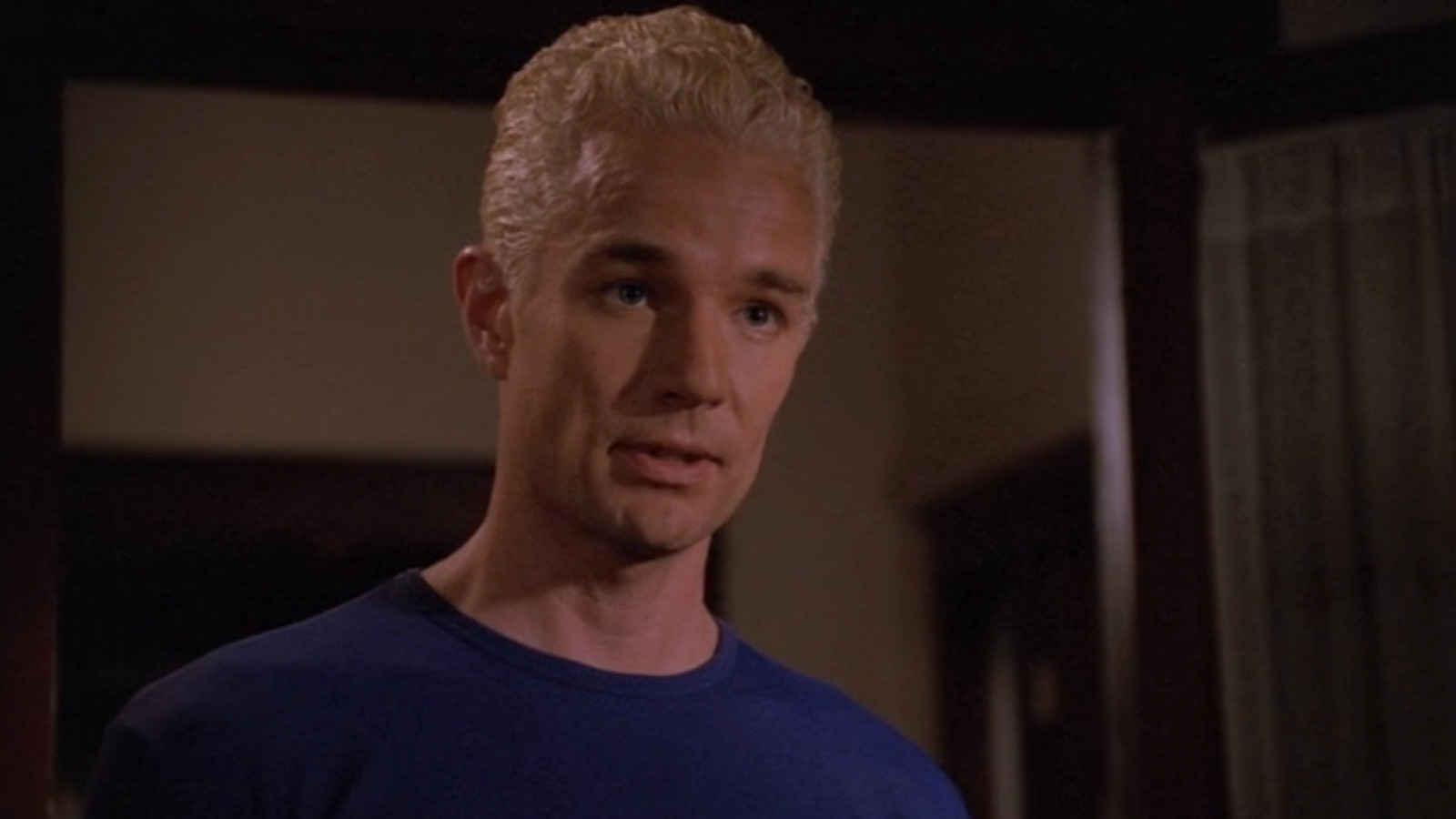 Marsters told the site:
"There was a scene between Buffy and me in a church, and I think I ended up draping myself over a cross. I was very, very sad. [It was] a very dramatic scene. [Joss Whedon] didn't direct it. He saw the footage and came up to me, and he said, 'Okay, James, I've got good news and bad news, what do you want?' I said, 'Well, give me the bad news first.'

"He said, 'Okay. That scene that was so important, your whole career-making scene? That sucks. It's horrible. You kind of overacted. It's not your fault. It was the direction. But it's just so on the nose, and it's just cringe-worthy.'"
That might not sound like something an actor wants to hear, but when what you're doing is going to be seen by a giant chunk of TV viewers in the world, someone has to be the last line of defense. I don't know about you, but I remember when this episode aired very well. It was really, really difficult to still like a character I used to love after he did what he did. This episode at least allowed us to see him suffer for it, and Marsters did a fantastic job selling it.
So what was the good news? Well, it was the thing that made this Marsters' fondest memory of filming.