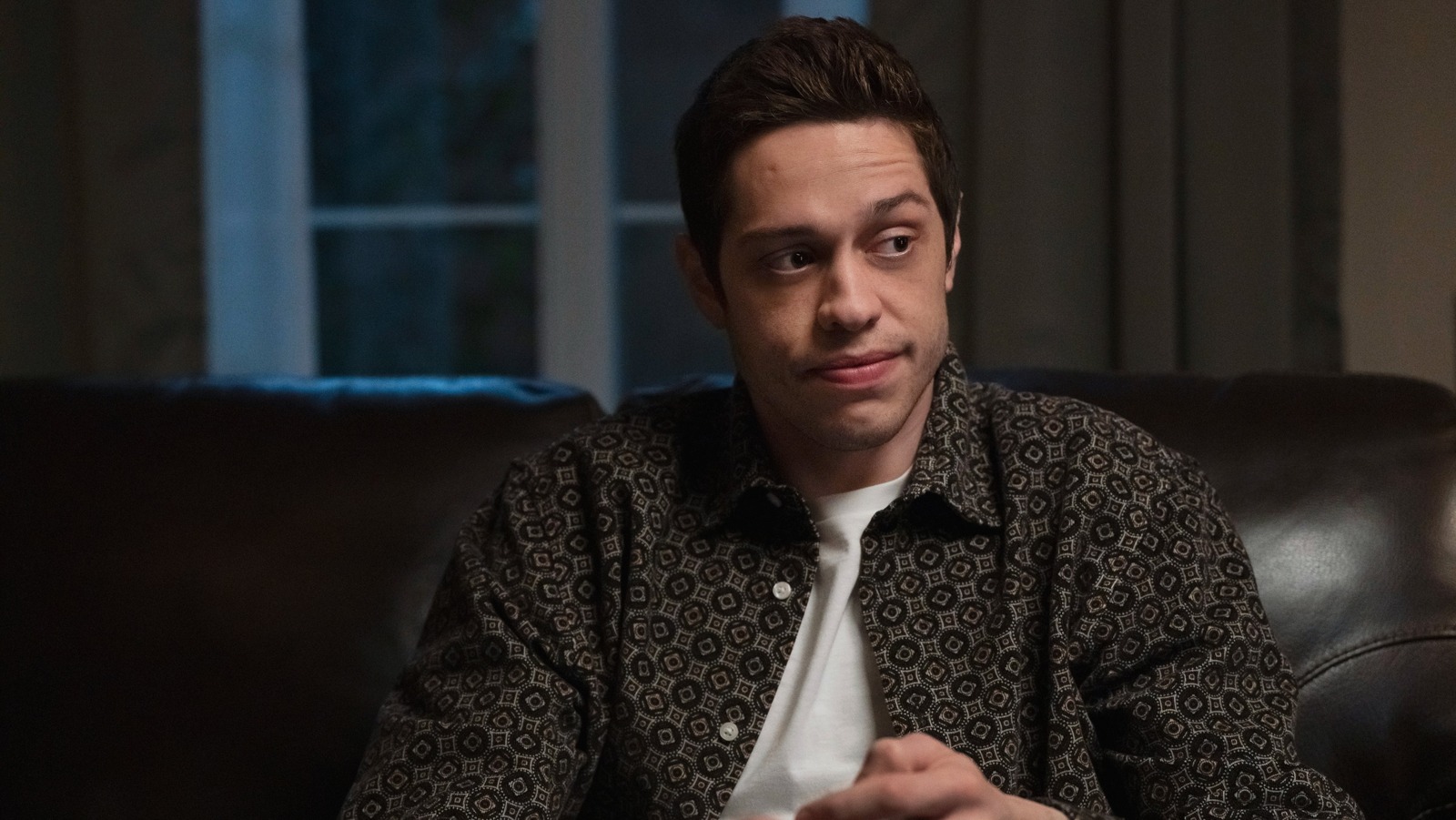 Perhaps the most notable casting choice is Edie Falco as Pete's mom. Fans of "Saturday Night Live" have seen and heard a lot about Pete's real mom all throughout his Weekend Update segments, enough to know that Edie Falco is some pretty inspired casting. She's best known as the long-suffering mob wife Carmela on "The Sopranos," as well as the titular character of the long-running medical show "Nurse Jackie." We know she can handle serious and comedic material, and it'll be fun to see her and Davidson bounce off each other.
The show also features "Goodfellas" star Joe Pesci as Davidson's grandfather, and Charlie Day (from "Always Sunny in Philadelphia") as Davidson's therapist. Ray Romano and Kenan Thompson — two comedians who've also had their own similar-style TV shows — will also be making guest appearances. If the pre-release images of Thompson and Romano are any indication, it looks like they'll be playing completely fictional characters, not just alternate versions of their celebrity selves. Brad Garrett (also of "Everyone Loves Raymond" fame) and Chase Sui Wonders (who acted alongside Davidson in "Bodies Bodies Bodies") will be making appearances too.
The show's executive producers include "SNL" showrunner Lorne Michaels, "Portlandia" producer Andrew Singer, "Baby Mama" producer Erin David, and Pete Davidson himself.